The marriage of Aquaman and Mera. It happened way back in Action Comics #18 in 1964.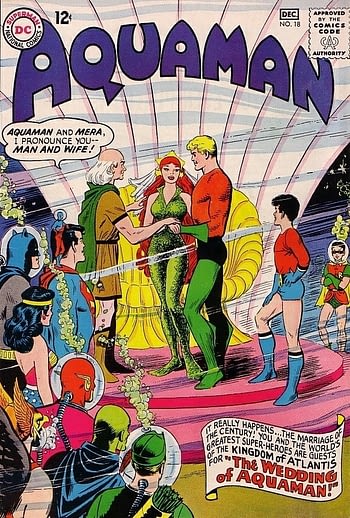 But when the New 52 came around in 2011, it went away. Even if Geoff Johns refused to acknowledge that. DC Comics had decided that marriages were incompatible with being a superhero, as they could never be happy, and so Superman, Flash and Aquaman's marriages went away, and Batwoman's nuptuals were stopped in their tracks.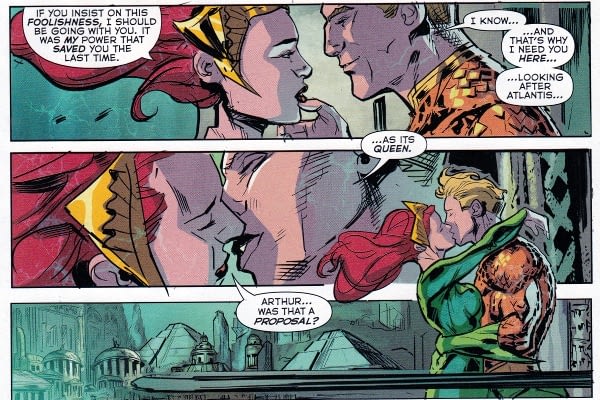 The DC You mini-relaunch in 2015 suggested something was coming… with a potential proposal.
2016 suggested we may have missed it. But it could have been a slip of the tongue.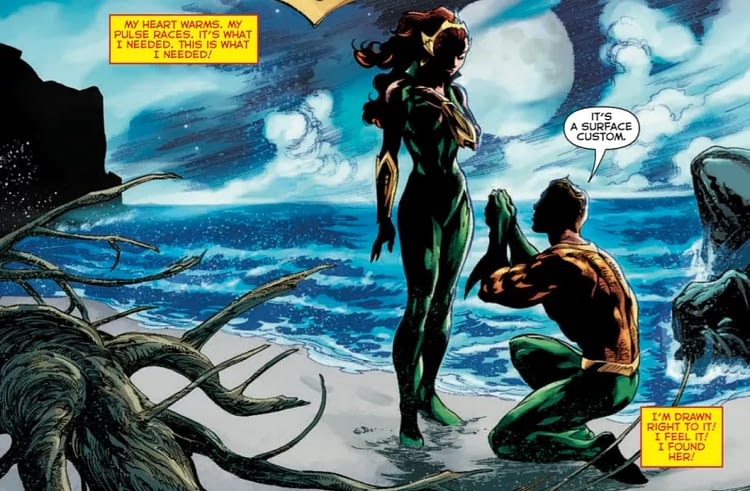 But in DC Rebirth #1, that decision had definitely changed as Geoff Johns rebooted the DC universe again (ish). He had Aquaman propose to Mera. Two Supermen and two Lois Lane from different realities merged, leaving the one that was married to Lois Lane and had a kid. All sorts of Flash memories returned. And a marriage between Batman and Catwoman was announced – even though that went away.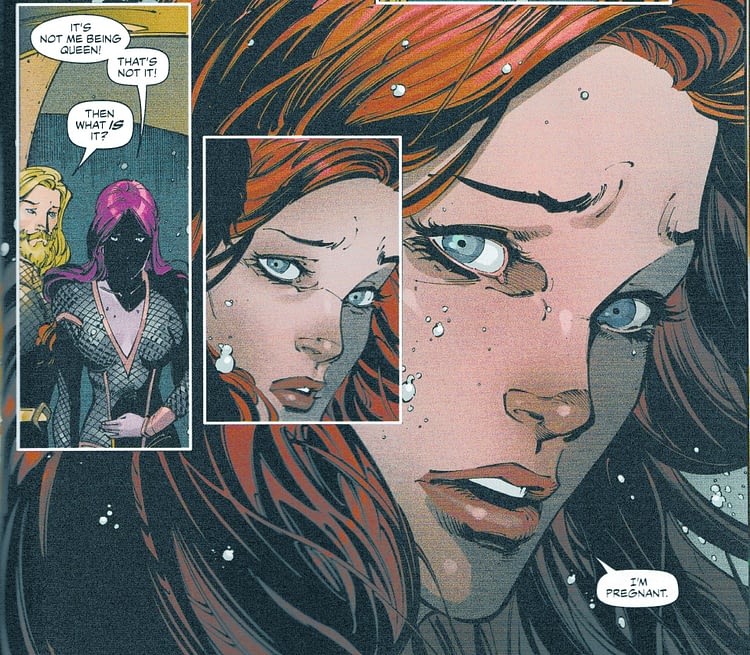 In Aquaman #49 we discovered that Mera was pregnant – set before the rest of Kelly Sue DeConnick and Robson Rocha's run on the title in which Aquaman was thought dead, he lost his memory, and found himself on a strange island with a variety of disguised deities.
But we were already readying ourselves for a July wedding.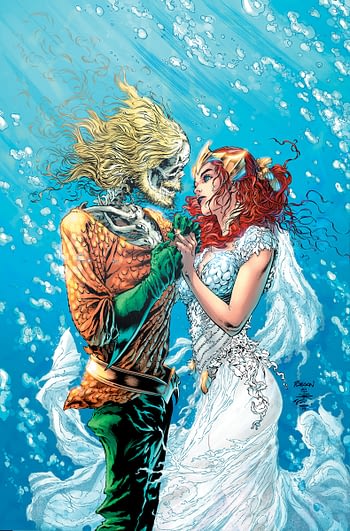 The truth about how Aquaman lost his memory is finally revealed! But can Arthur handle the shocking truth? Whom will Queen Mera decide to marry? And how will Arthur escape the jaws of the terrifying Mother Shark? The tides of changes are upon us, and it all leads to next month's landmark AQUAMAN #50!
And Aquaman #50 is out this week. And a marriage is on the cards. But will it be abandoned, as in Batman #50? Or will someone else be getting married? Someone else getting married to Mera?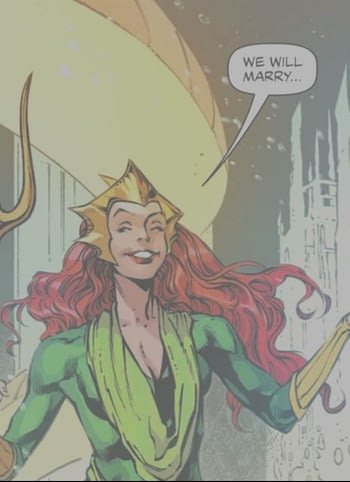 And yes, she's speaking in the royal 'we' now. But who? if not Aquaman? Because it's not Aquaman… and no, it's not Catwoman either.
Orm?  Nereus? Murk? Vulko? Jurok Byss? Tempest/Garth?
It will be one of them…
AQUAMAN #50 YOTV THE OFFER
(W) Kelly Sue DeConnick (A) Daniel Henriques (CA) Jason Paz (A/CA) Robson Rocha
As Aquaman settles the Old Gods of Unspoken Water into their new lives in Amnesty Bay, Jackson Hyde, a.k.a. Aqua-lad, seeks out Aquaman to be his new mentor! Back in Atlantis, Mera makes a move that shocks the Widowhood. Meanwhile, Black Manta, recently kicked out of the Legion of Doom, prepares to make his next move against his greatest nemesis…but Lex Luthor is about to make him an offer he can't refuse. Don't miss our landmark 50th issue and the start of a brand-new story!In Shops: Jul 17, 2019
SRP: $4.99