IT: Chapter 2 is set to rule over SDCC next week, and Entertainment Weekly's yearly Comic-Con issue features two covers celebrating the film, When connected, it creates  quite the striking image. You can check out the combined covers below.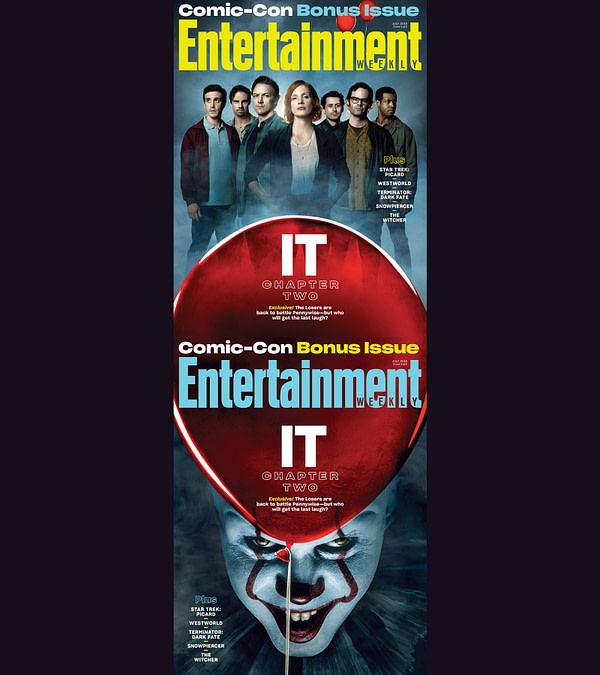 Inside the issue, which will be handed out all over SDCC for free next week, they talk to the cast and director Andy Muchietti about the adult versions of the Loser's Club meeting for the first time, what to expect from the sequel, and how vicious Peter Skarsgård's Pennywise will be in this one.
Jessica Chastain, who plays the adult Beverly, talked about the fist scene they all filmed together in a Chinese restaurant:
"We had so much fun," says Chastain of shooting the sequence. "We literally sat, pretending to drink shots and eat Chinese food, for two days. Andy would yell stuff out like 'Take a shot with your mouth, no hands!'" Though she'd previously worked on two other films with McAvoy and shared one scene with Bill Hader in The Disappearance of Eleanor Rigby: Them, the actress "didn't know anyone else. As the Losers were getting to know each other again, we were all getting to know each other [as actors]."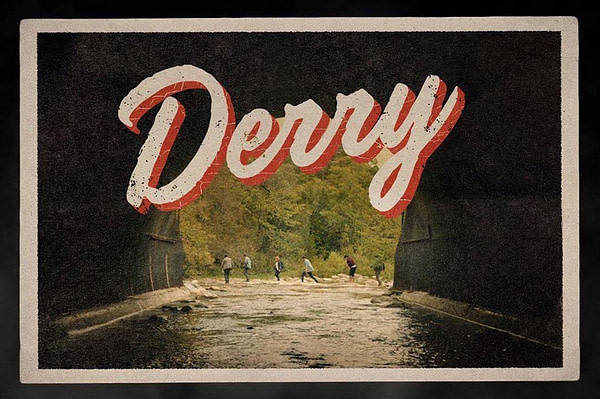 Mushietti on expectations for IT: Chapter 2 after the huge success of the first:
"In general, I feel more comfortable. I have more toys," says director Muschietti. "On the first one, I was struggling to get a Technocrane [a massive telescopic crane for a camera] on certain days. But now the Technocrane is always there!" His goal: to make an even more overwhelming experience this time around. "I think that everything that people love from the first one, like the humor and the emotions and the horror, will all be there," says Muschietti, "and cranked up, in some cases."
And Peter Skarsgård says that we can expect Pennywise to not take his loss in the first film very well:
"He's scarier and he's angrier," says the actor. "There's a couple of very brutal things in the film."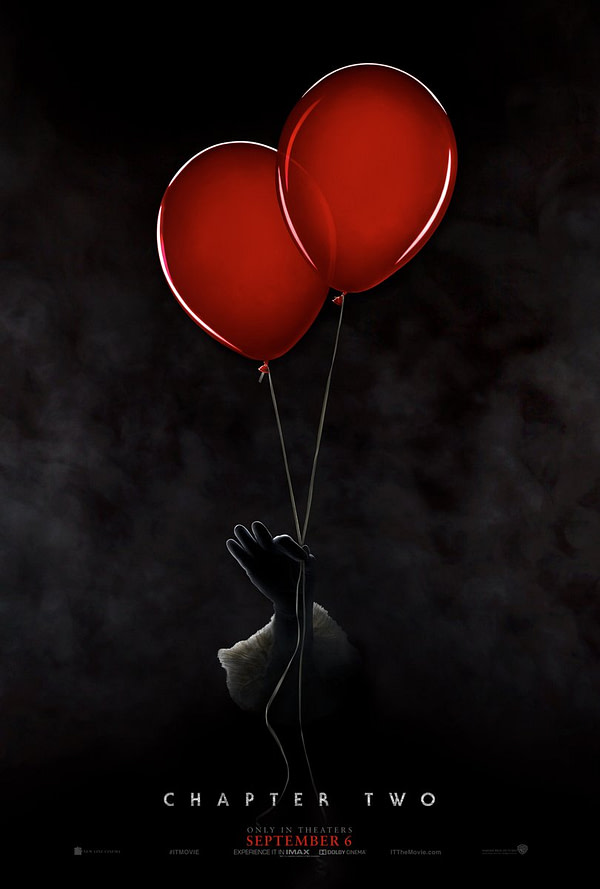 IT: Chapter 2 will star James McAvoy as Bill, Jessica Chastain as Beverly, Bill Hader as Richie, Isaiah Mustafa as Mike, Jay Ryan as Ben, James Ransone as Eddie, and Andy Bean as Stanley, all as the adult versions of The Loser's Club. The kid's will also return- Jaeden Lieberher as Bill, Sophia Lillis as Beverly, Finn Wolfhard as Richie, Chosen Jacobs as Mike, Jeremy Ray Taylor as Ben, Jack Dylan Grazer as Eddie, and Wyatt Oleff as Stanley. Bill Skarsgård will reprise his role as Pennywise. The film is again directed by Andy Muschietti.
The film opens September 6.