A preview of next week's Avengers #20 is heavily She-Hulk-focused, featuring the Savage She-Hulk on trial, interrogated by someone who seems to wish that She-Hulk were more… Sensational. Just like her 1980s comic book series. Wait, is this a Marvel comic book or an angry YouTube video?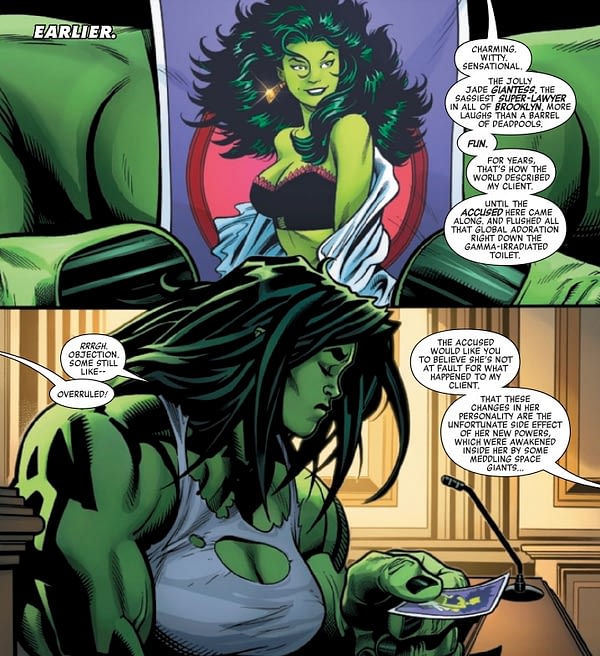 She-Hulk isn't pleased with this line of questioning…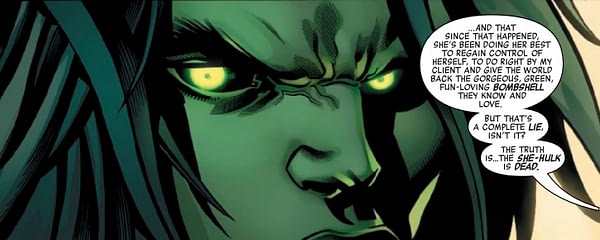 But it seems she has only herself to blame, as the whole thing seems to be playing out in her own psyche.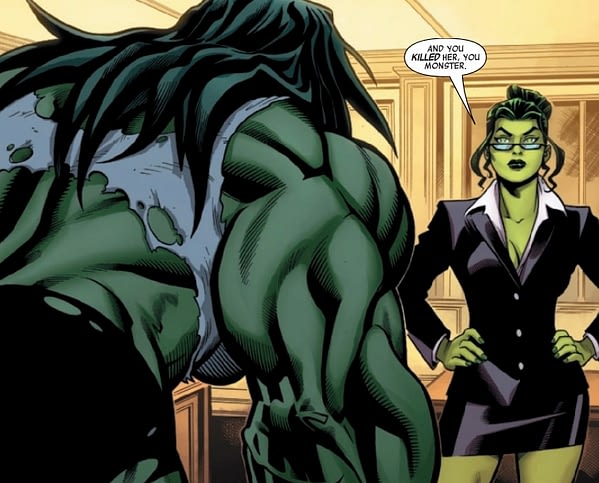 She's getting angry, Jen. And you wouldn't like Jen when she's angry.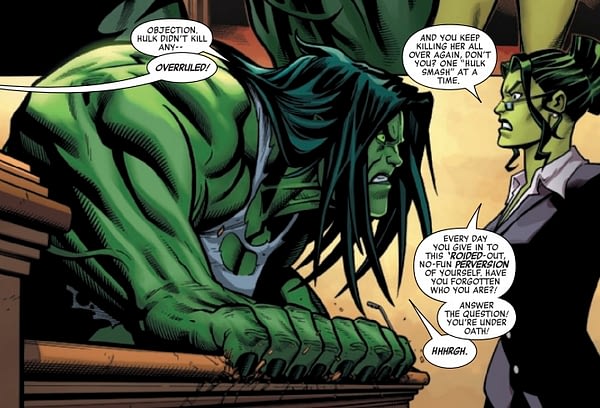 As it turns out, the modern She-Hulk also has no respect for courtroom decorum. Whatever happened to civility?!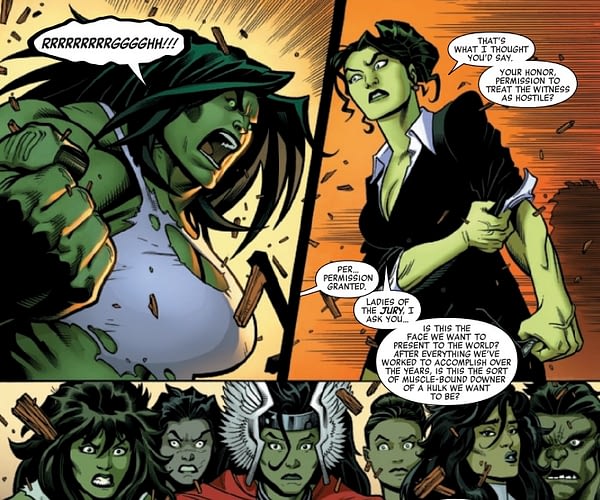 Well, Thor seems to like it. And who are you to kink-shame the God of Thunder?!
Avengers #20 hits stores on Wednesday.
AVENGERS #20 WR
APR190750
(W) Jason Aaron (A/CA) Ed McGuinness
WAR OF THE REALMS TIE-IN!
The final battle for Midgard! Captain Marvel leads the War Avengers! Hulk battles Ulik! Blade takes on the Black Berserkers of Roxxon! Plus: Daredevil the God Without Fear has a cryptic message that will decide the future of the team.
Rated T+
In Shops: Jun 26, 2019
SRP: $3.99
(Last Updated
June 22, 2019 4:08 pm
)
Related Posts
None found