Secret Empire saw a parallel version of Steve Rogers who had been raised by Hydra, take the position of Supreme Commander In Chief of the United State of America, and bring the country under the fascist rule of Hydra, by legal constitutional means. Neat trick. The former Steve Rogers made it back and took down his doppelganger, though people in the Marvel Universe were, naturally, a little less trusting of the newly remade Captain America.
Previous issues of Uncanny X-Men had seen Cyclops and Captain America face off…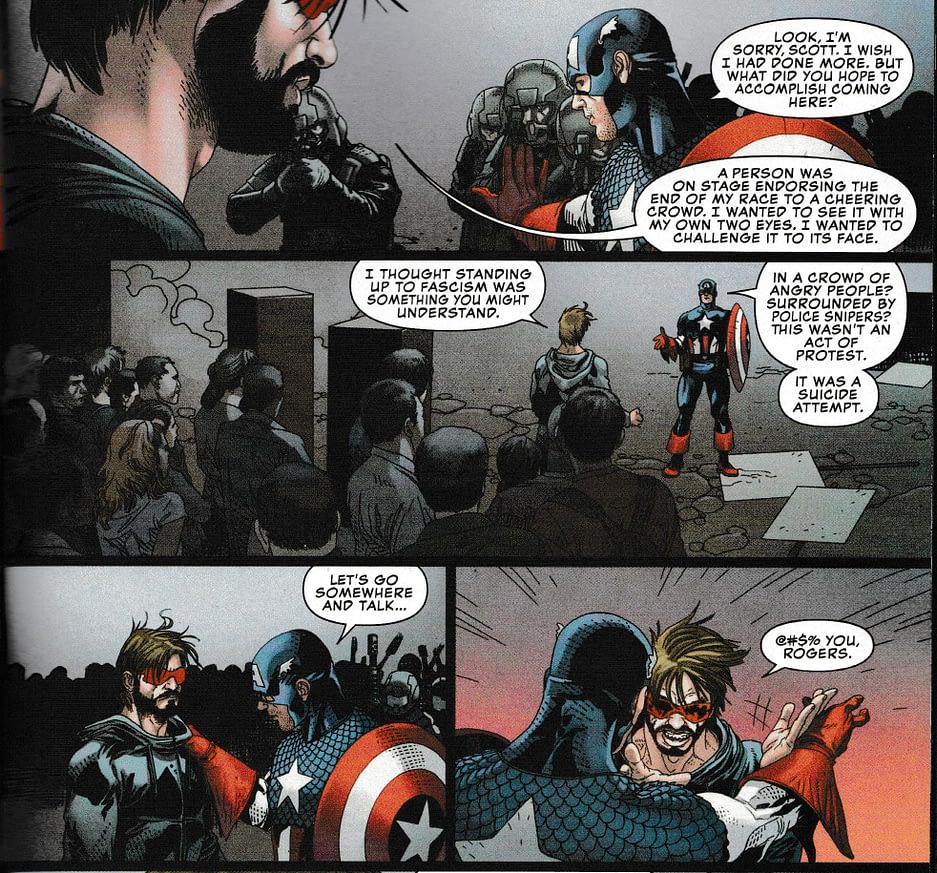 But following that there appeared to be some approachment between the two… as he turned up at the front door.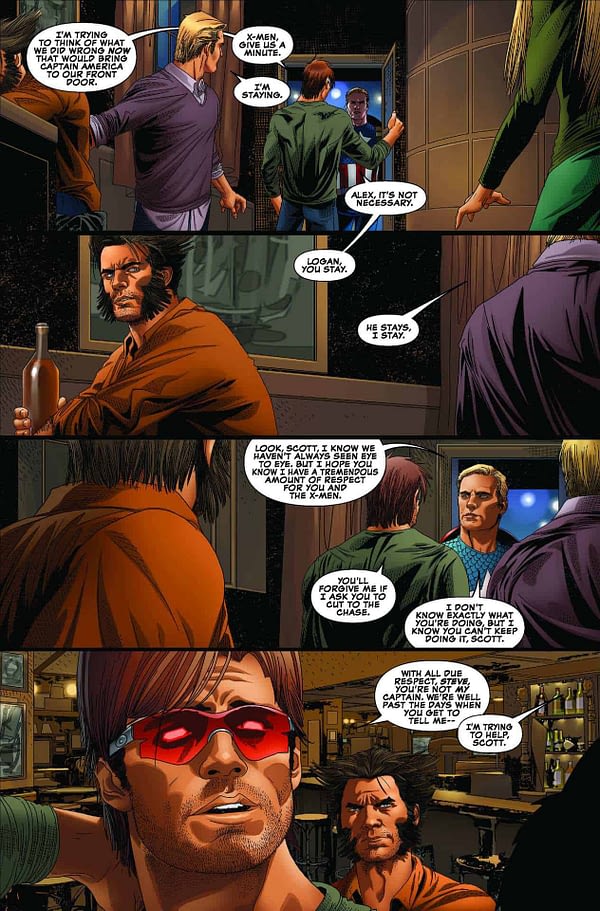 Not his Captain… but he listened.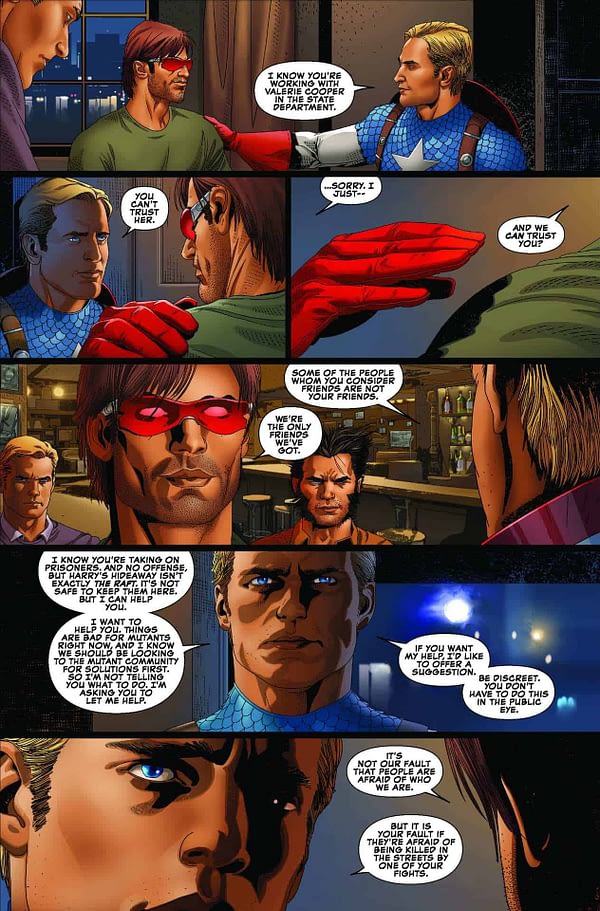 He was asked to trust the Captain and offered help…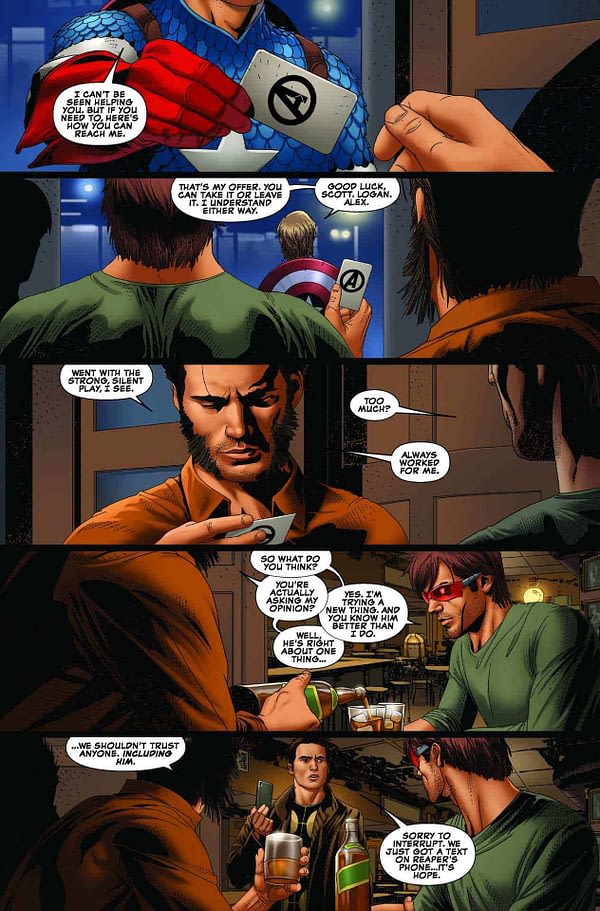 Well, he may have fooled Wolverine's senses but Logan was right. And Cyclops wrong. As the storyline unfolded.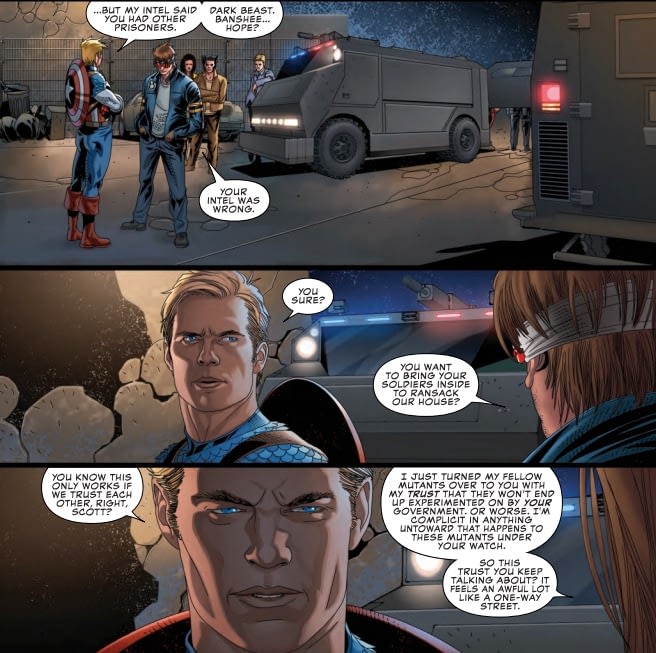 Trust was important, Trust was established. Hell, he's Captain America, it couldn't go wrong again with the mutants exiled to Canada? I mean, not again anyway? We've already discovered that no one knows who Emma Frost is anymore and last issue the Captain had made some interesting friends… presumably fighting a greater evil…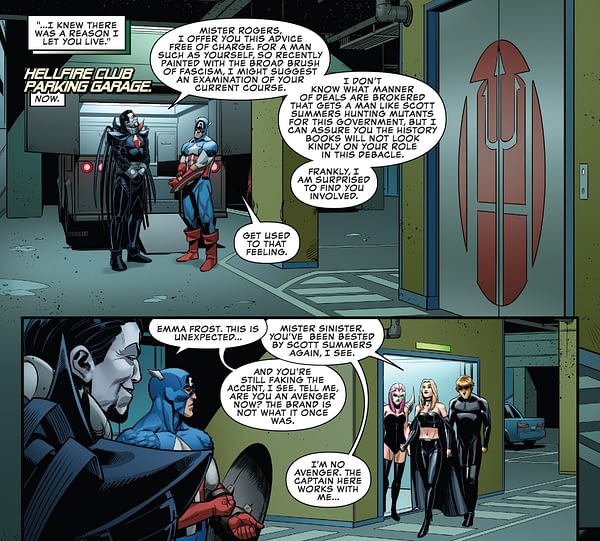 And in today'sUncanny X-Men #20, they met up with Steve Rogers again. For the first time…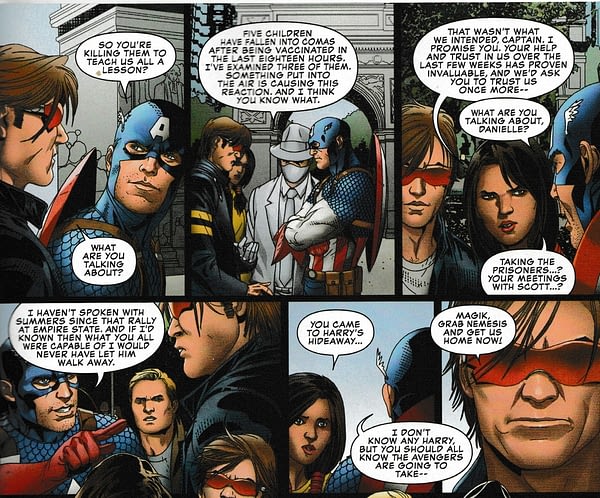 Another Captain America duplicate… you know, they're meant to come in three's right? And is this the same guy who's been in prison for a while over in his own book for the framed murder of General Thaddeus Ross?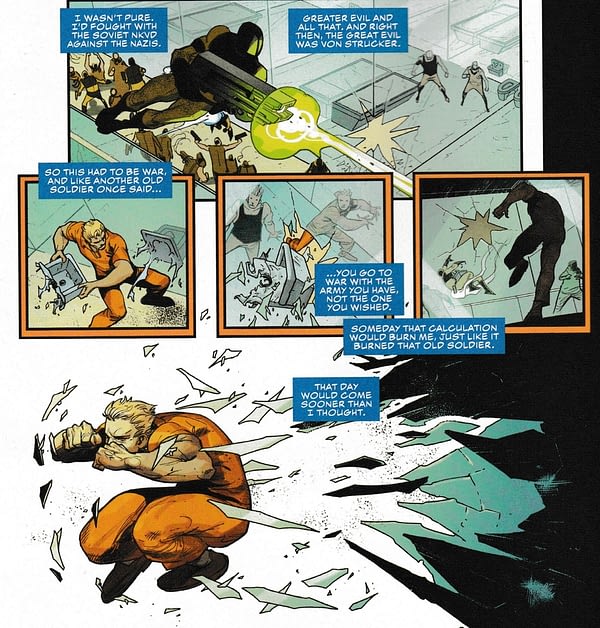 Come on folks, strengthen that connective tissue…
UNCANNY X-MEN #20
(W) Matthew Rosenberg (A) Salvador Larroca (CA) Whilce Portacio
First – learn the truth about the Hellfire Club's involvement in the X-Men's quest. Then, the mutant race faces elimination at the hands of a vaccine erasing the X-Gene from future generations…
Rated T+In Shops: Jun 19, 2019
SRP: $3.99
Enjoyed this article? Share it!