It's all about superheroes and their parents at DC Comics these days. Superman – now a parent to Jonathan Kent – has rediscovered his now-very-much-alive father and all the complications that entail. Hawkman and J'onn J'onzz now have a future kid, Shayne. Wally West is trying to get his kids back, lost to the timestream that gave Superman Jor-El back. Today's Batman #73 – now also a father and with a transdimensional father adds to that complication today. While Aquaman #49 adds another to the pot. Any more for any more?
Yes. As J'onn J'onnz tracks down the Apex Lex Luthor, spreading his offer across America and instilling doom in the hearts of mankind…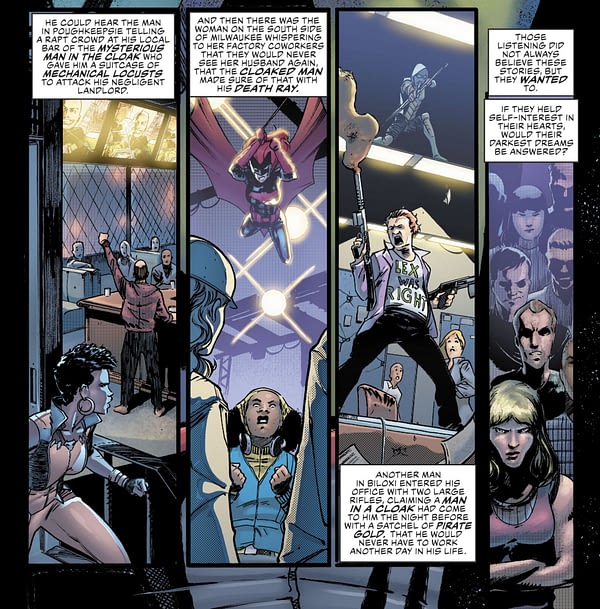 He does find a Luthor. Just not the one he was looking for.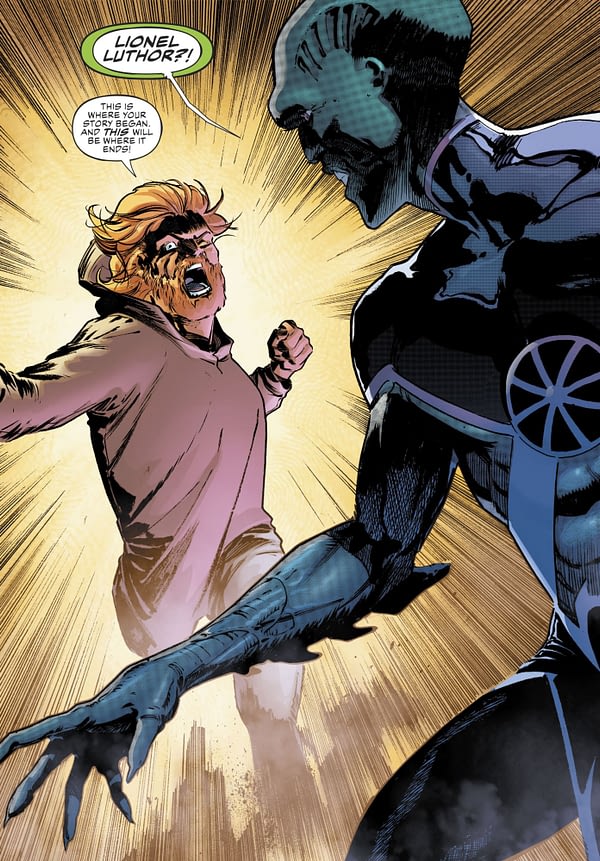 In the current continuity, Lionel Luthor headed Vandal Savage's Legionnaires Club, studying pieces of the Totality, spread through time and space after the Source Wall was broken in his future. Using it to study the seven forces of Perpetua tied to the totality including the 5th and 6th dimensions and dissecting Martians, who have a history with Perpetua. His son Lex bonded with a young imprisoned J'onn J'onzz and was freed by him, leading to Savage wiping Lionel's memory and leaving him as an alcoholic waster, who beat his wife and Lex. And was then (probably) killed by Lex before he discovered the truth about his father.
But just as Luthor also discovered his father's secrets, did his father have one more left? And does anyone in the DC Universe still have a dead dad? Or are they all back now?
Lex has already gone through one big change at the hands of Perpetua, turning him into a White Martian/human hybrid, the Apex Lex. Will his daddy issues be his only undoing?
JUSTICE LEAGUE #26

(W) James TynionIV (A) Javi Fernandez (CA) Francis Manapul
After being off-planet for so long, the Justice League must try to pick up the pieces of their lives-but Lex Luthor has other plans. If he has his way, he'll show all of humanity that the Justice League will never be there in the world's time of need!
RATED T+ In Shops: Jun 19, 2019
SRP: $3.99
Enjoyed this article? Share it!