Feeling insecure is only human, and even a brilliant supervillain like Doctor Octopus experiences poor self esteem sometimes. That's where we find the good Doctor in this preview of Spider-Man: City at War #4. Doc Ock views his body as deteriorating, and he's not really consoled by his obviously sparkling personality…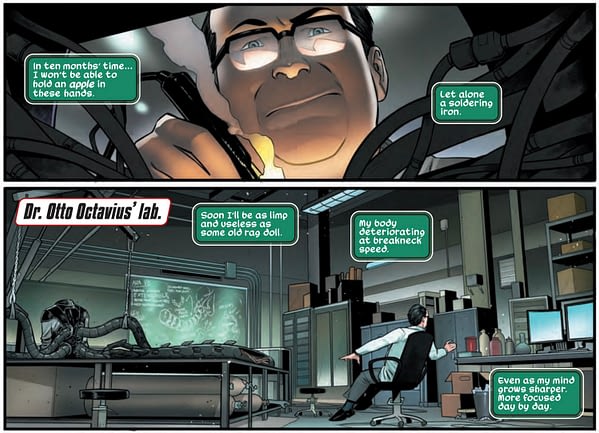 In his heart, Doc Ock knows that it's what's on the inside that counts: his brilliant and evil brain. But he's just not satisfied with what's on the outside.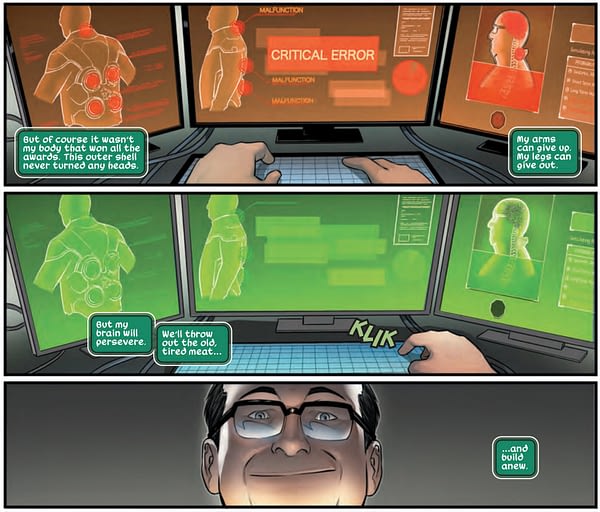 Luckily, the Doctor has a plan to improve his self-esteem. Some people might get a tattoo or a new hairstyle. But when you're an evil genius scientist, the sky's the limit…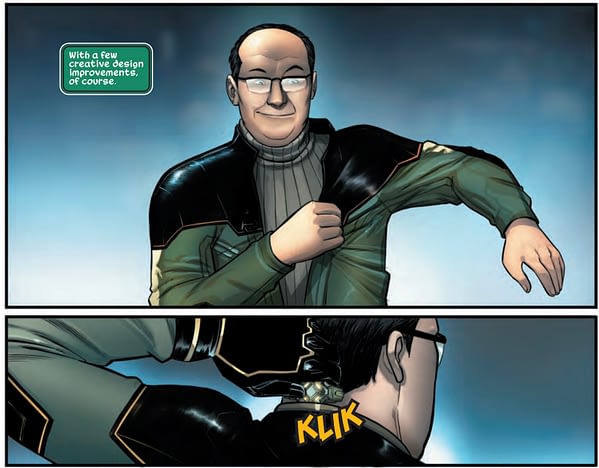 …and you could go for an even more extreme makeover, perhaps by attaching robotic tentacles to your back.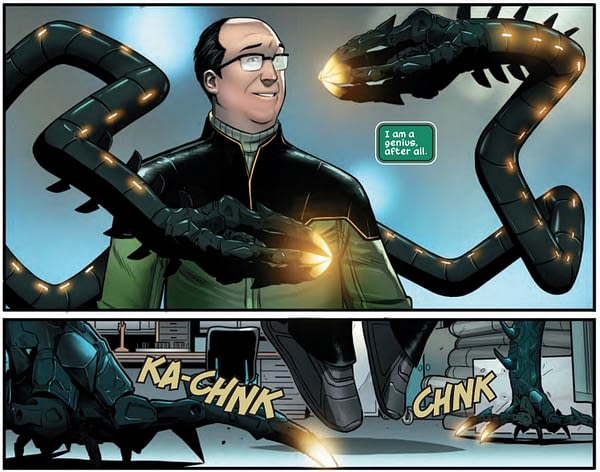 Personally, we think the look suits him. What about you?
Spider-Man: City at War #4 hits stores on Wednesday.
Spider-Man: City at War #4 (of 6)
(W) Dennis "Hopeless" Hallum (A) Michele Bandini (CA) Clayton Crain
THE SINISTER SIX STRIKES!
• A prison break at the RAFT unleashes six of SPIDER-MAN'S most sinister foes!
• ELECTRO! RHINO! SCORPION! VULTURE! MISTER NEGATIVE! And…who is their mysterious leader?
Plus: the unrevealed history of the partnership of PETER PARKER and OTTO OCTAVIUS!
Rated T
In Shops: Jun 19, 2019
SRP: $3.99
(Last Updated
June 16, 2019 3:24 pm
)
Related Posts
None found