Over the years, Conan the Barbarian has been described as many things: black-haired, sullen-eyed, sword in hand, a thief, a reaver, a slayer, with gigantic melancholies and gigantic mirth, a cash cow for which a comic book publisher who owns his license could make a dozen concurrent ongoing series. But despite the accolades, in this preview of Savage Sword of Conan #6, we learn that Conan has a particular weakness: a low tolerance for boredom.
It starts when a stranger approaches Conan in a tavern, asking to share his table.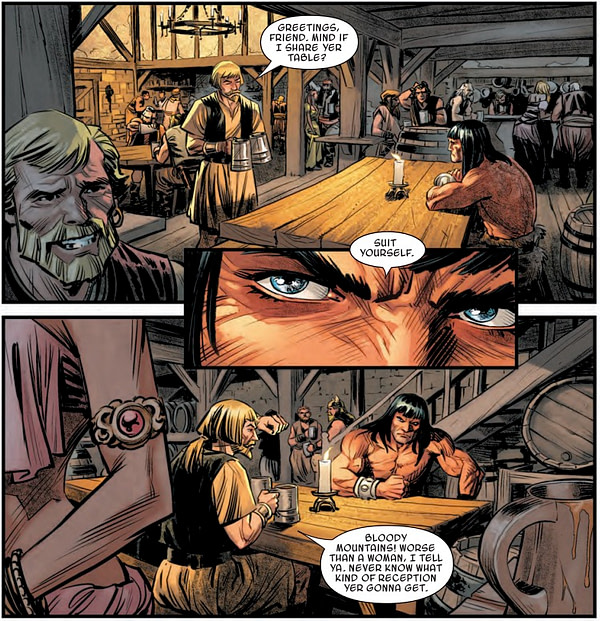 And as the stranger goes on and on, Conan grows bored.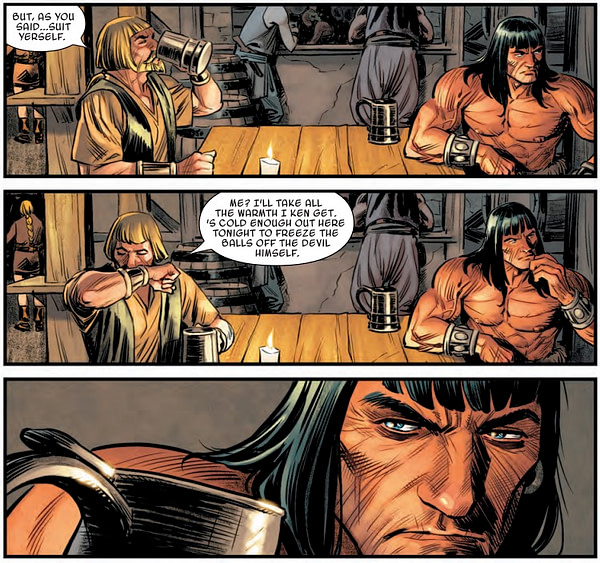 But the stranger's assault continues, wearing down Conan's defenses until…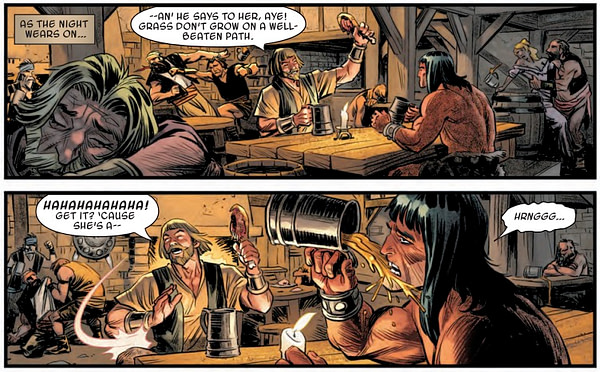 Now that is some dark magic. Conan is helpless to resist as the stranger reveals…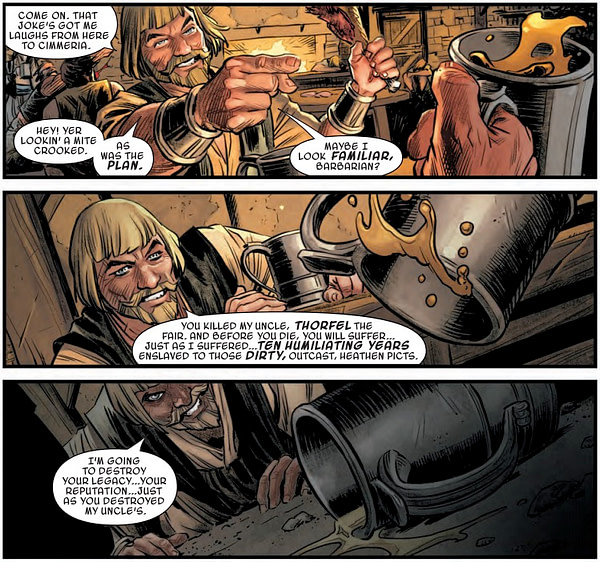 We've never not felt the exact same way when discussing something with a man with a handlebar mustache.
Savage Sword of Conan #6 hits stores on Wednesday.
Savage Sword of Conan #6
(W) Meredith Finch (A) Luke Ross (CA) David Finch
THORFEL'S REVENGE FROM BEYOND THE GRAVE!
• Brought to you by the creative team of Meredith Finch and Luke Ross, this all-new self-contained story springs from classic Conan mythology as Conan is led to death by the son of man he had wronged in the past. But stripped of his weapons, his strength, and even his wits, Conan will have to dig deep if he wants to live to see the dawn!
• Plus: Continuing the all-new Conan novella "THE SHADOW OF VENGEANCE"!
Parental Advisory
In Shops: Jun 19, 2019
SRP: $3.99