Okay, so DCeased #2 is officially not in DC Comics continuity, Yet. But then again look at Batman: The Killing Joke and where we are now. Especially as much of the series seems to tie in with themes seen in Scott Snyder's work on Batman and Justice League. More on that, later I think.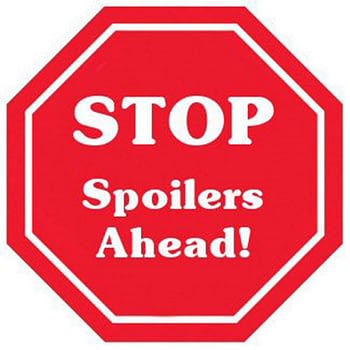 But while most of the new character looks have been vampiric versions of standard characters, or in Batman's case a mash-up of his suit and that of one of his rogue's gallery to survive (and bound to be a custom job action figure very soon) we also get a new Green Lantern out of it, as Hal Jordan goes all anti-life and hi power ring isn't that happy aboit it. And finds another…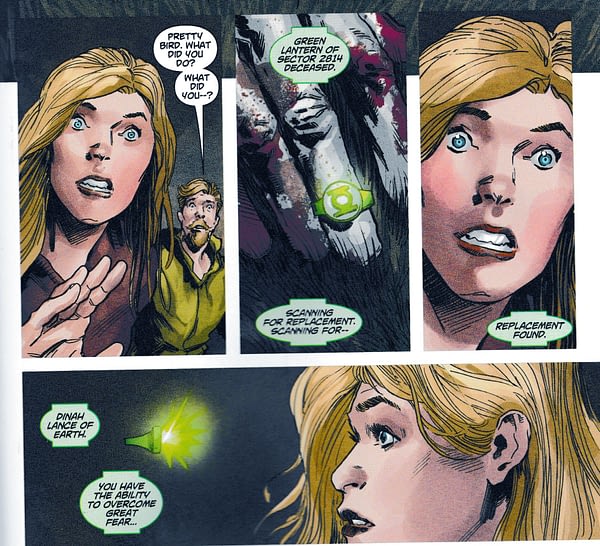 She does.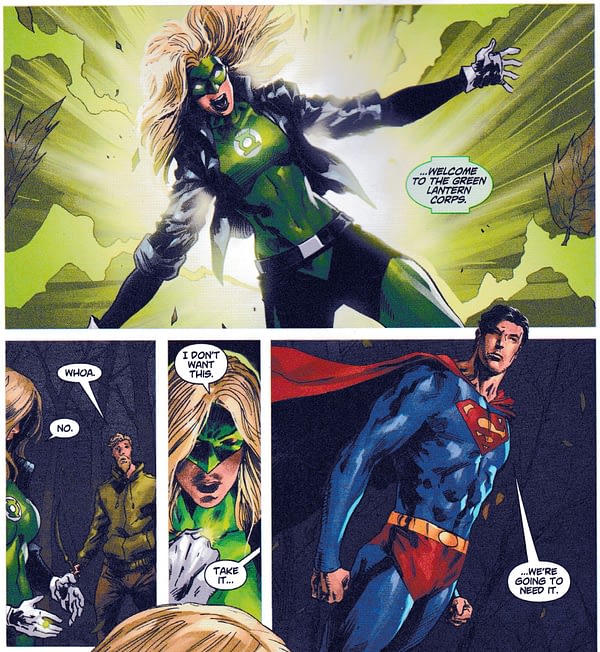 Could this be… Green Canary? Definitely one for this summer's cosplay opportunities, yes? And great power should always be wielded by those who don't want it. While in today's The Green Lantern #8, the very much still-alive Hal Jordan has an eye for the artwork…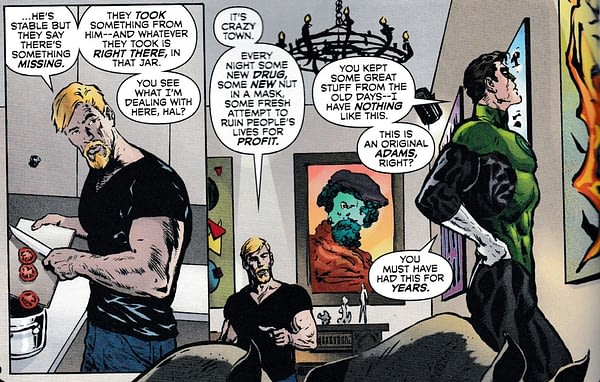 Given that this issue is a deliberate recreation of the Green Lantern/Green Arrow 'Hard Working Heroes' arc by Neal Adams and Dennis O'Neil, the answer is no Hal, it's not an original. But they have had it for years…
DCEASED #2 (OF 6)
(W) Tom Taylor (A) Trevor Hairsine, Stefano Guadiano (CA) Leinil Francis Yu
Millions are dying every minute. Heroes and villains alike are falling. Can the Justice League unite to find a way to stop the spread of death? Can they save humanity from extinction? Can they even save themselves? The key to survival may hinge on the last moments of one of the World's Finest Heroes…
RATED T+In Shops: Jun 05, 2019
SRP: $3.99

GREEN LANTERN #8
(W) Grant Morrison (A/CA) Liam Sharp
Green Lantern teams up with Green Arrow to stop a cosmic drug cartel that's using Earth as its main distribution base! It's a  brilliant homage to the team-ups of old, as Morrison and Sharp do the 2019 version in a story we can only call "Space Junkies!"
RATED T+In Shops: Jun 05, 2019
SRP: $3.99
Enjoyed this article? Share it!