The latest leak about a video game comes to us from GameStop as they gave away a special edition of Call of Duty: Modern Warfare. We kind of assumed a special edition of the game would be coming at some point because it wouldn't be Call Of Duty without a few different tiers of fandom. What we didn't expect was to hear about it this early as the news was probably being saved for E3 2019.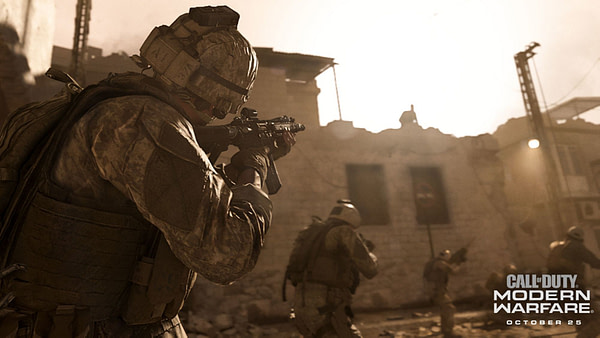 The image below comes from CharlieINTEL, who have been super attentive, almost like a rabid dog when it comes to news and leaks on the game. Below is a listing for a $200 version of the game called Dark Edition. The website gives no details as to what it comes with, but the $100 Precision Edition comes with a copy of Call of Duty: Modern Warfare, a steelbook, KontrolFreek Modern Warfare-branded Performance Thumbsticks and Controller Skin, a custom in-game Tactical Knife, a "All Ghillied Up" Operator Pack, a "Crew Expendable" Operator Pack, a "War Pig" Operator Pack, and a C.O.D.E. Animated Calling Card. So one would assume all that and some bonuses will be included with the one costing twice as much.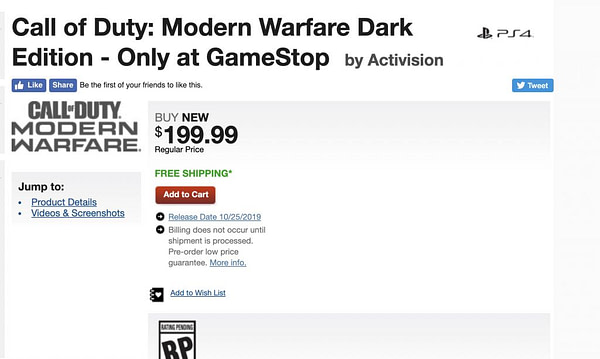 It looks like this edition will be released the same as when everyone else's is, on October 25th. We'll probably learn more details next week during the convention, but until now, you now know how much to save up for if you're an obsessed Call of Duty fan.