Earlier today, we took a look at  7 new variant covers unveiled by Marvel for House of X #1, including a hidden gem variant reusing an old Dave Cockrum rejected cover which was later reprinted as a black and white pin-up in 1982's Special Edition X-Men, and then later used as a color cover for Back Issue magazine in 2008. Now, Marvel has unveiled another 6 variants, this time for Powers of X #1, and this time featuring a cover by Jack Kirby.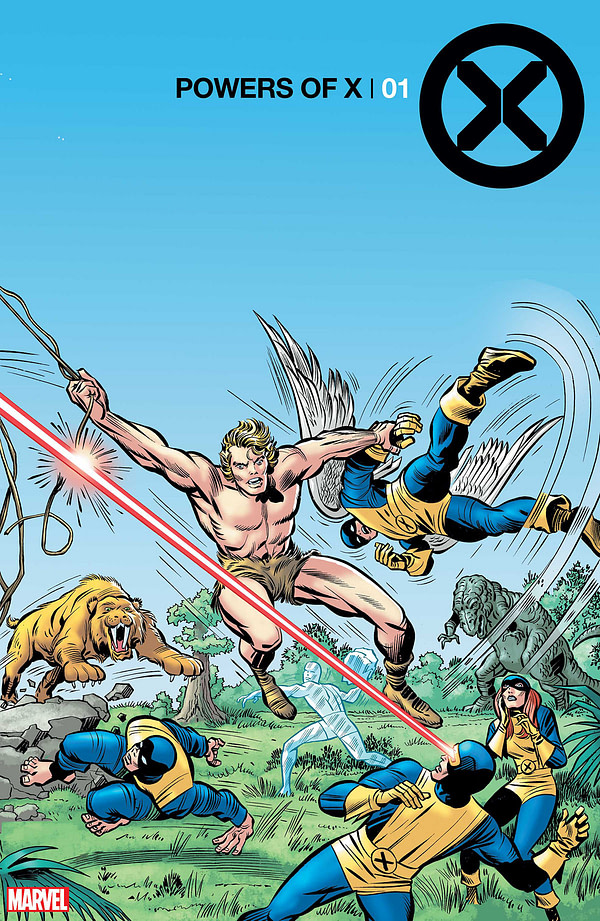 So where is this one from? Well, you may notice it bears a resemblance to the cover to X-Men #10, with the X-Men fighting Ka-Zar…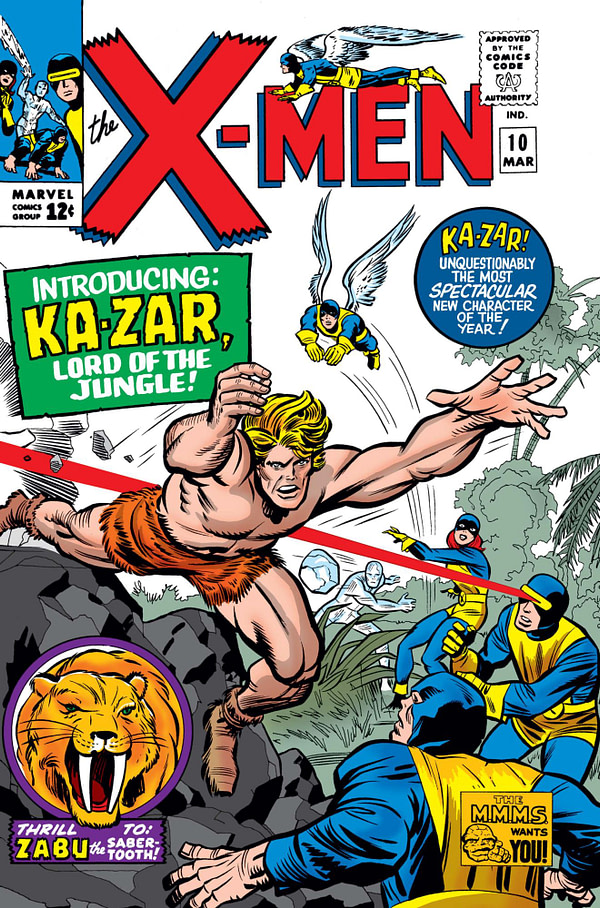 And indeed, this cover was reprinted in 1999 as the cover to Jack Kirby Quarterly #12…
But originated, once again, as an unused cover intended for, you guessed it, X-Men #10…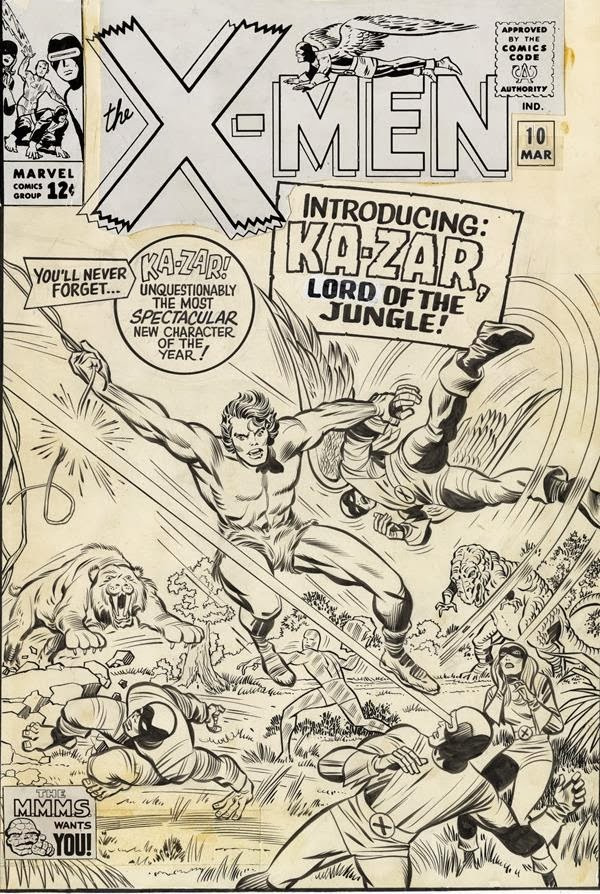 You'd think this kind of history would be interesting enough that Marvel would include it in the press release. Maybe they just know we'll do the work for them.
In any case, now you know… the rest of the story.
Check out the press release below for more info on the other variants, including work by Mark Brooks, Joshua Cassara, Stephanie Hans, Mike Huddleston, and Dustin Weaver.
More Variant Covers Revealed For POWERS OF X #1!

New York, NY—May 30, 2019—The next monumental chapter for the X-Men is coming this July in POWERS OF X and HOUSE OF X – the upcoming series penned by critically acclaimed creator Jonathan Hickman!

In honor of this milestone, we're proud to present these extraordinary variants for POWERS OF X #1. An incredible array of talent, including restored pencils from Jack 'The King' Kirby, showcase the Children of the Atom's evolution over 50+ years. Collect these historic covers soon!

POWERS OF X:

· POWERS OF X 1 BROOKS CONNECTING VARIANT (MAY190704)

· POWERS OF X 1 CASSARA ARTIST CHARACTER DECADES VARIANT (MAY190708)

· POWERS OF X 1 HANS VARIANT (MAY190709)

· POWERS OF X 1 HUDDLESTON VARIANT (MAY190706)

· POWERS OF X 1 JACK KIRBY HIDDEN GEM VARIANT (MAY190711)

· POWERS OF X 1 WEAVER NEW CHARACTER VARIANT (MAY190707)

For more information on POWERS OF X, visit Marvel.com.

POWERS OF X #1 (of 6)
Written by JONATHAN HICKMAN
Art by R.B. SILVA
Cover Art by R.B. SILVA
Colors by MARTE GRACIA