A few weeks ago, back when Mortal Kombat 11 was still fresh in everyone's minds as a new release, Numskull sent us some gear to try out for review. If you're not familiar with Numskull, they're a UK company that creates a bunch of merch for different properties, and they work with practically everyone from Marvel and DC all the way to Rick and Morty and Star Wars. So getting a few different brands from a game I enjoy was pretty cool. But how well do these actually hold up to the MK name?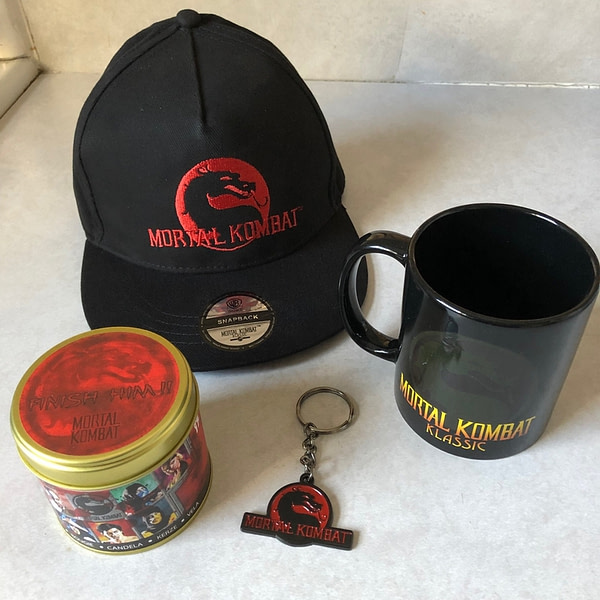 First up, we got a MK keychain. This is pretty much what you see as you have the MK logo on the front and the branding across the bottom with raised metal for the dragon symbol. The enamel on this one was really well done and I enjoy the fact that his one is pretty simple. I won't lie, it could have been better if it was just the symbol, which at this point is pretty much universally recognized as being a part of the game. But for what it's worth, this is pretty cool.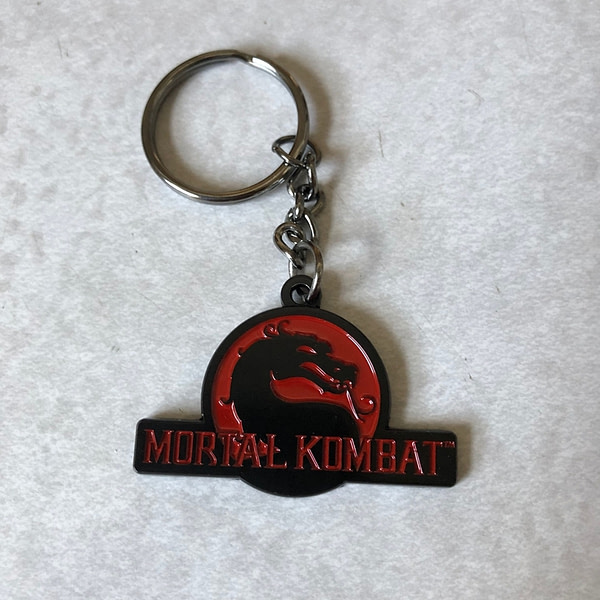 Next up we got a "Finish Him" candle. This is a red candle inside a gold-tin canister with a lid, adorned with classing MK features on the side. Basically, the entire outside of the candle is from the first MK game, and it's just the character select images with a hint of red bloodstains. The top of the lid says "Finish Him" with the dragon symbol on the top. As for the candle, it's just a regular candle, no scent. It would have been a lot cooler if it came with some kind of scent to it, even if it was some kind of weird incense to have that kind of meditation before fighting vibe to it. But yeah, it's just a candle.
The third item, and probably our favorite of the bunch, is this MK snapback. This is a pure black hat with just the MK logo and branding on the front along with the words "Finish Him" on the back. Total flat-brim with the ability to adjust the size as you see fit. Again, a weird choice having the branding when just the logo would have been much cooler, but it's pretty dope to have a snapback with MK anything on it. Quality hat with good materials, total winner in my eyes.
Finally, we get this MK Klassic mug. As you can tell, this isn't an ordinary mug as the symbol on the side is temperature activated and needs to have hot liquid in it in order to show up. I found this one to be a bit of a pain because it took having a warm liquid inside nearly an hour for it to actually show up. I got faster results when I washed it under hot water. Its a really cool mug, but someone messed up on the tech side of things because that should be a 5-minute thing.
Overall, I liked these items, but I didn't really love them. The big turnoff to them is the fact that it has long-letter branding. As if we don't know what Mortal Kombat is. If this stuff just had the symbol, it would be far cooler than what we see here. That said, the hat and the mug are definite winners, the keychain is okay, and the candle is kinda like… what? I'd like to see what else Numskull has to offer and if they can change the designs on these down the road.