Vanity Fair just released a series of amazing photos from Star Wars: The Rise of Skywalker, and they're pretty amazing. Then again, just about anything Annie Liebovitz shoots is amazing, so I'm going to stop babbling and get to the pics! That's a picture worth a thousand words right there, with Lando (Billy Dee Williams), Poe Dameron (Oscar Issacs), Chewbacca (Joonas Suotamo), BB-8, and D-O. Wherever these five are going, I want to go to there as well!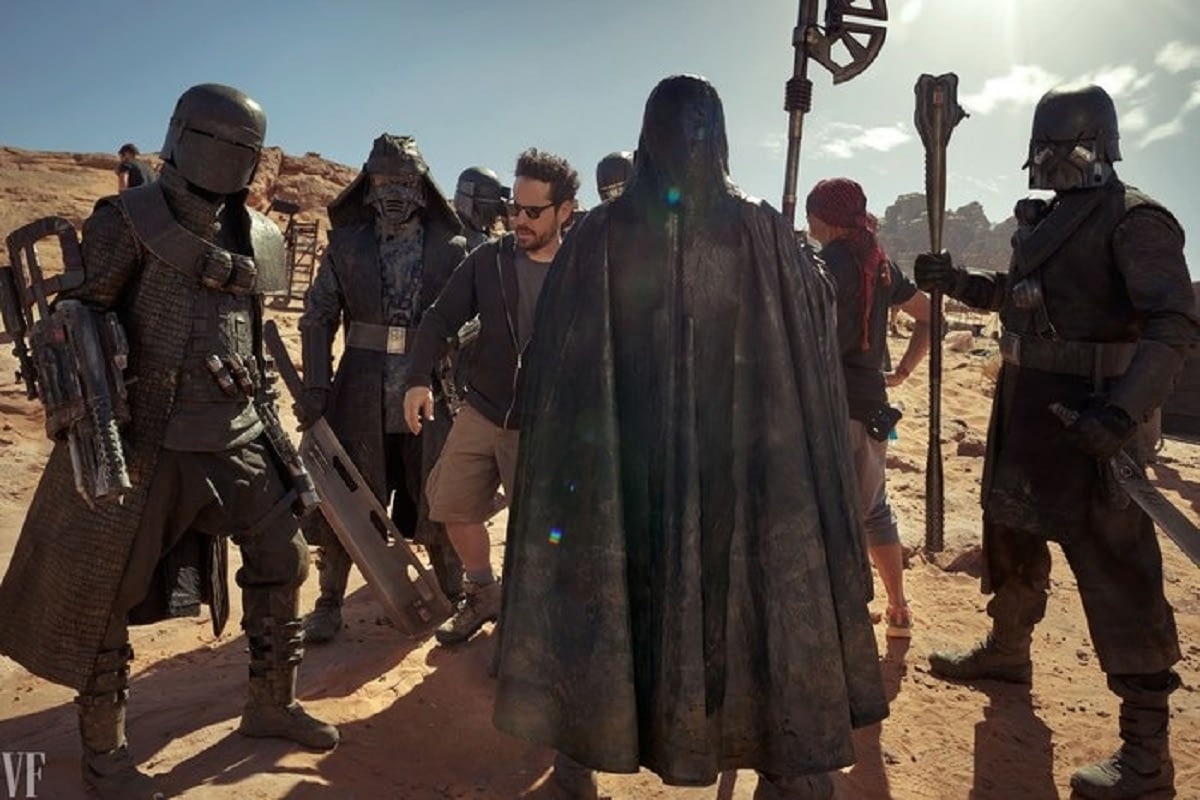 J.J. Abrams, alongside Stunt Coordinator Eunice Huthart, directs the Knights of Ren; elite fearsome enforcers of Kylo Ren's dark will.
So, those of us who have been waiting with baited breath over the Knights of Ren, you're going to see more of them this December! Those weapons look entirely fearsome, but I'm having a hard time figuring out which Knight of Ren is wearing cargo shorts. Aside from that guy, these crew looks like all kinds of amazing. Finn and new ally Jannah (Naomi Ackie), atop hardy orbaks, lead the charge against the mechanized forces of the First Order. "It's extremely surreal to be in it," says Ackie, "and see how it works from the inside."
I came here for the Falcon, but I'm staying for these amazing space goats. Finn (John Boyega) looks like he's really come into his own as a hero!
There's a whole bunch of cool character reveals and behind the scenes shots at Vanity Fair, with some short interviews with cast and crew. This is that exciting period of time leading up to a new Star Wars movie, where the curtain starts to pull back just a little, affording us all tiny little tantalizing glimpses of what's to come!
Star Wars: The Rise of Skywalker will be in theaters this December. Butt hurt fanboys are sure to hate it.
Enjoyed this article? Share it!