Kate Spencer dons her Manhunter costume for the first time since DC Rebirth started in this preview of Action Comics #1011. We just wish it were under better circumstances. It seems the police believe Spencer is responsible for the recent attacks on the DC Universe's clandestine organizations, and Maggie Sawyer leads a strike team to place her under arrest.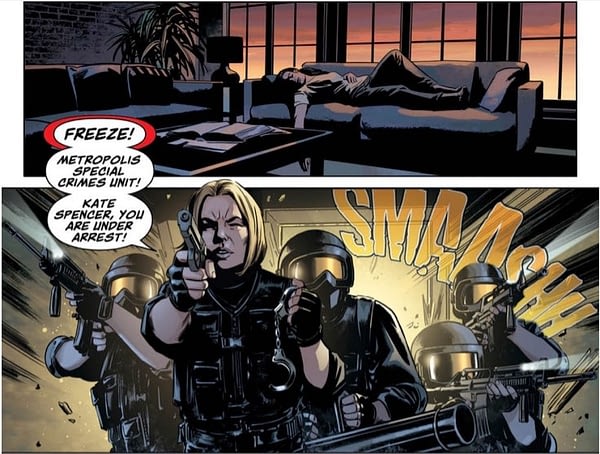 Unfortunately for Sawyer, Spencer has other ideas.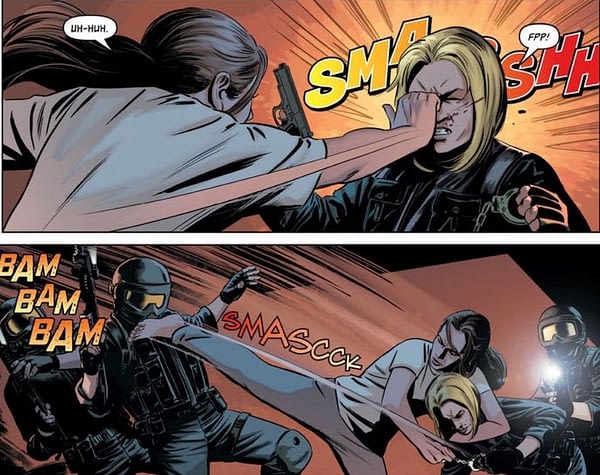 Ouch! That's gotta hurt. And it could also end up being very costly…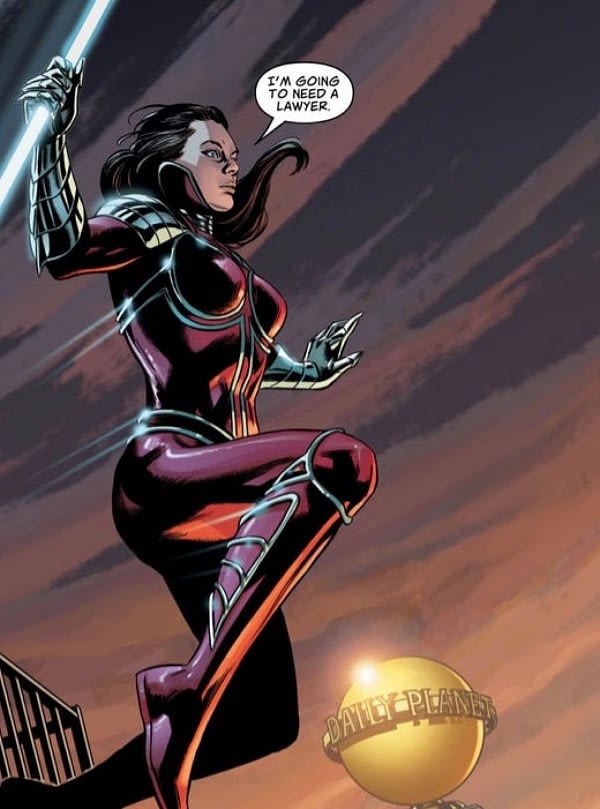 Yeah, that's a given, Kate.
Thanks to the degradation of the entertainment media due to access journalism, CBR had this preview first as an EX-X-XCLUSIVE, but we EX-X-XCLUSIVELY downloaded all the images to post them here as the last bastion of journalistic integrity in comics (and also because we like clicks). Action Comics #1011 hits stores on Wednesday. Check out the preview below.
Action Comics #1011
(W) Brian Michael Bendis (A/CA) Steve Epting
Leviathan wins! After the destruction of anyone and everyone who could stand in its way-from Lois Lane's military father, Sam Lane, to agencies such as Spyral and Checkmate-the newly reorganized and amped-up evil organization stands ready to topple even the Man of Steel! With a shocking conclusion that'll affect the entire DC Universe over the summer, don't miss the epic and unexpected conclusion to "Leviathan Rising."
In Shops: May 22, 2019
SRP: $3.99