Yeah sure, we'll put our trust in the first Terminator himself, Arnold Schwarzenegger, to know when the first trailer for Terminator: Dark Fate will hit.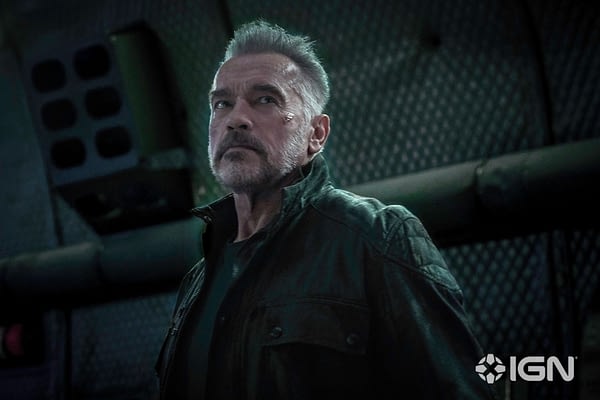 According to the former Governor of California, the 6th Cyberdyne Saga chapter's first trailer will be hitting THIS WEEK on Thursday, at 6am PST to be precise.
Since I'm from the future I can officially report that the @Terminator trailer is 48 hours away. pic.twitter.com/dzRhcRayhs

— Arnold (@Schwarzenegger) May 21, 2019
"Linda Hamilton (Sarah Connor) and Arnold Schwarzenegger (T-800) return in their iconic roles in 'Terminator: Dark Fate', directed by Tim Miller (Deadpool) and produced by visionary filmmaker James Cameron and David Ellison.

Following the events of 'Terminator 2: Judgment Day', 'Terminator: Dark Fate' also stars Mackenzie Davis, Natalia Reyes, Gabriel Luna, and Diego Boneta."
Tim Miller (Deadpool) is directing, and JunkieXL (Mad Max: Fury Road) will be doing the score.
Expect to see Terminator: Dark Fate in theaters on November 1st, 2019.
Bring. It. On.