This morning, Bandai Namco and Double Fine Productions revealed when they would finally be releasing their upcoming game RAD for all platforms and PC. The official release date with be August 20th, 2019, a lot sooner than many expected as we figured we'd be seeing an announcement at E3 2019 followed by a holiday window for the 3D action rogue-like game. Along with the announcement, the company will be doing an art contest, which we have more details of below from the announcement made this morning!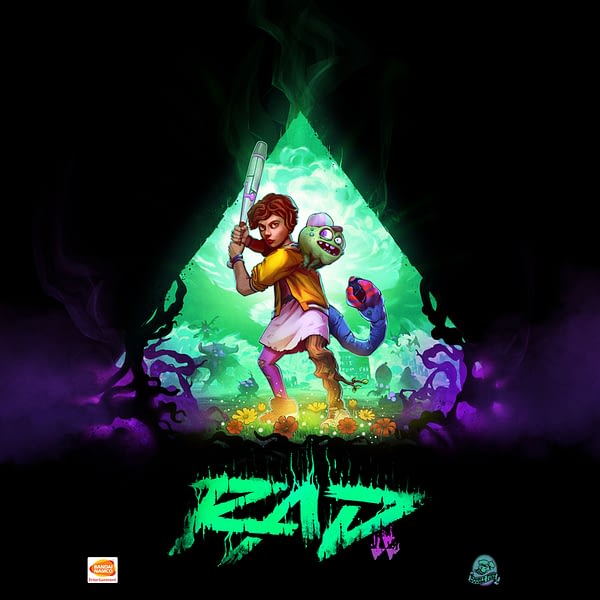 Today will kick off the RAD fan art contest, where the community can submit their rad graffiti designs that best represent the game. Entries will be evaluated by the development team, with the winning design being featured in the game itself, and the grand prize winner receiving additional limited swag items, including a skateboard, glow-in-the-dark action figure, lunch box and floppy disk. Two runner up winners will also be chosen to receive the limited swag items. Those interested in entering and finding official rules and regulations can visit: www.RADArtContest.com.

"We're almost at the home stretch and I couldn't be more excited for everyone to jump into what we've built with RAD," said Lee Petty, Project Lead at Double Fine Productions. "One of the best parts of developing RAD has been getting early feedback from the community with the Closed Beta. I want our fans and future players to know that they're being heard and we're going to bring an experience they'll want to keep going back to."
Enjoyed this article? Share it!