Bleeding Cool pointed out that last week's The Walking Dead #191 would be a thing. We called it the end of the second act of The Walking Dead and the beginning of the final third act. Thematically and in approach, everything spins on this issue and it had one hell of a cliffhanger. And is already selling copies for $15 to $20 on eBay with ease.
So, you know, spoilers on.
Firstly, The Walking Dead #191 twists on the classic 'We Are The Walking Dead' speech by Rick Grimes in both the comic book and the TV series. We now get 'We Are Not The Walking Dead' instead.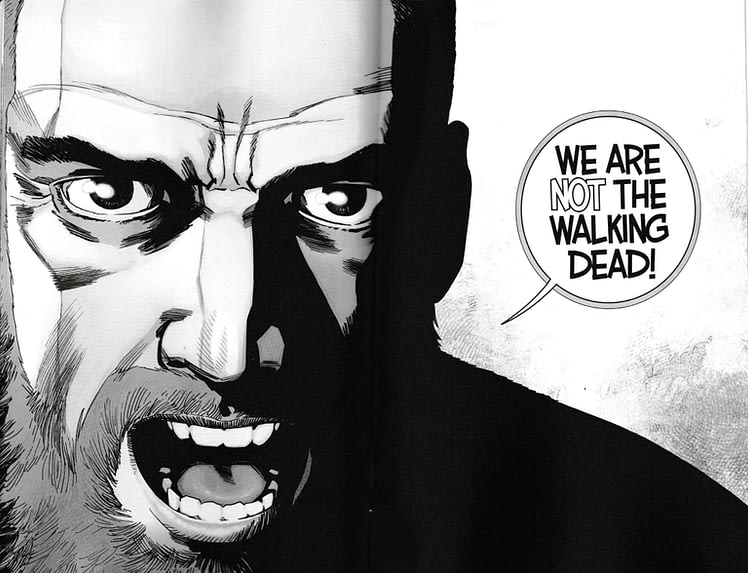 But it also ended with Sebastian Milton, son of Governor Milton of the Commonwealth, whose narcissistic behaviour was both tolerated and facilitated by his mother and, as she was taken into custody, went gunning for Rick Grimes.
Literally.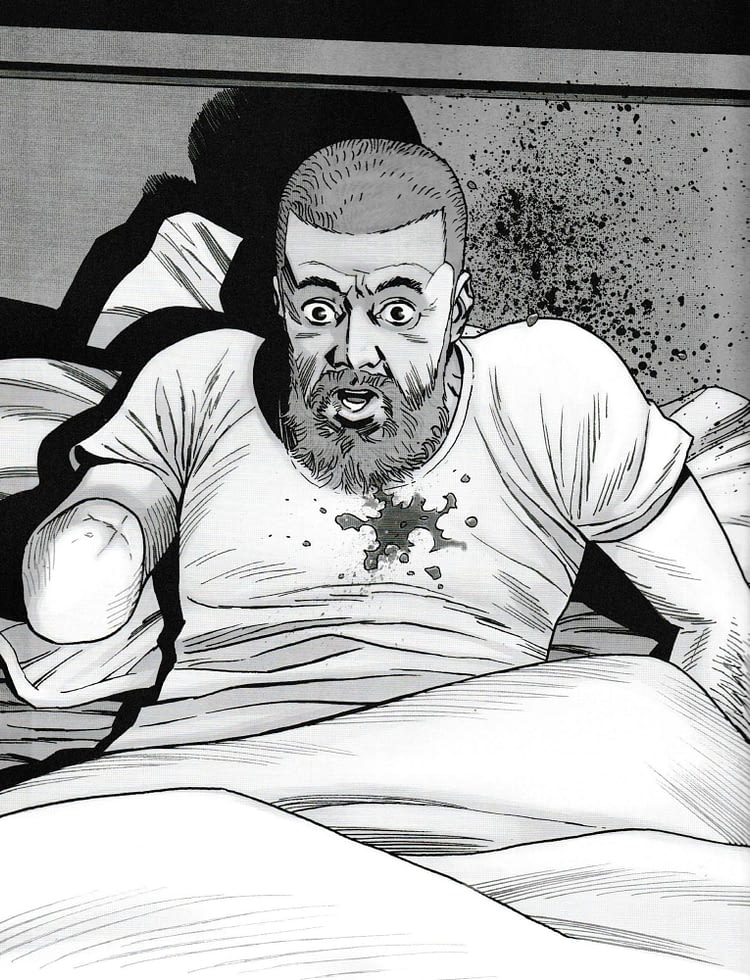 Shot in the chest is not the same as dead but it's really not very far off.
The Walking Dead #191 has gone to a second printing, and Sebastian Milton's first appearance, The Walking Dead #177 sells from $3 to $4 and has yet to be tagged as a first appearance by collectors. If Rick Grimes is indeed dead in The Walking Dead #192 that may change. And the issue that started the current arc, Walking Dead #177 is a $2 book – right now.
The Walking Dead #192 is published in June and #193 in July. Rick Grimes is not mentioned in either.
WALKING DEAD #192 (MR)
(W) Robert Kirkman (A) Stefano Gaudiano, Cliff Rathburn (CA) Dave Stewart (A/CA) Charlie Adlard
"AFTERMATH": Carl fights for the Commonwealth… but who is he fighting against?In Shops: Jun 05, 2019
Final Orders Due: May 13, 2019
SRP: $3.99

WALKING DEAD #193 (MR)
(W) Robert Kirkman (A) Stefano Gaudiano, Cliff Rathburn (CA) Dave Stewart (A/CA) Charlie Adlard
"THE FARMHOUSE": Out in the countryside, trouble is brewing for a certain someone.In Shops: Jul 03, 2019
SRP: $3.99