Epix has a series set to debut this summer that chronicles the early relationship of one Alfred Pennyworth, and his friendship to a certain American named Thomas Wayne. That series is Pennyworth, and it's a prequel to the FOX series Gotham.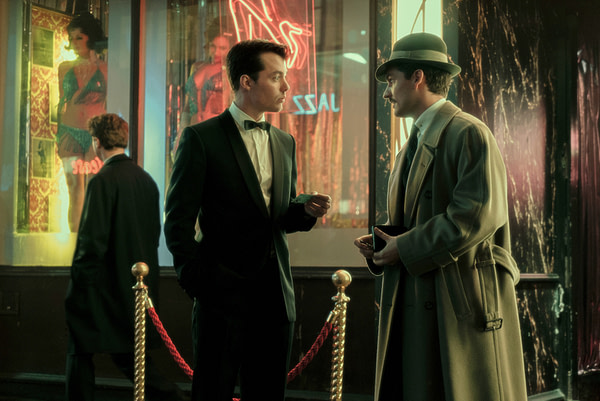 I'm not sure if one network has ever developed a prequel to another network's show, but with Gotham's signature flair, costuming, and sets, Pennyworth is certain to look stunning in its 1960's London setting.
Entertainment Weekly posted a set of exclusive photos from the series, which go a long way towards showing off the look of Pennyworth.
Here's Jack Bannon as young Alfred Pennyworth, former British SAS officer and current owner of a UK based security company.
Ben Aldridge plays Thomas Wayne, a wealthy socialite and philanthropist who finds himself in need of a bodyguard while in London.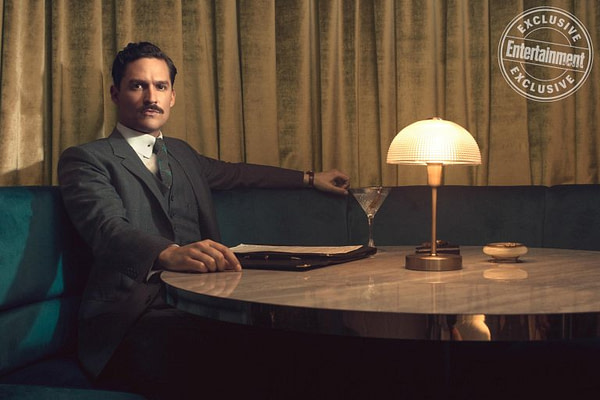 Jason Flemyng plays Lord Harwood. He's one of the series' bad guys, and at this point does not exist in the comics. He also has a very flashy coat!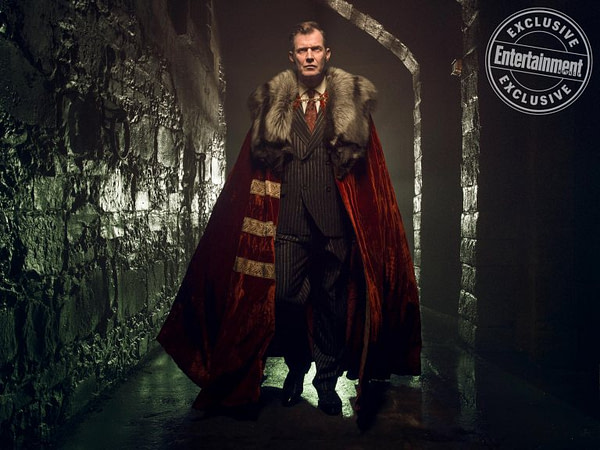 Paloma Faith is playing the other Big Bad in Pennyworth, a ruthless villain named Bet Sykes:
There's more pics at EW's site, including a few of Alfred's mates.
Pennyworth is set in 1960's London, and shows how Thomas Wayne brought Alfred Pennyworth into his employ:
The 10-episode, hour-long drama series from Warner Horizon Scripted Television is based on DC characters created by Bob Kane with Bill Finger. It follows Bruce Wayne's legendary butler, Alfred Pennyworth (Jack Bannon), a former British SAS soldier in his 20s, who forms a security company and goes to work with a young billionaire Thomas Wayne (Ben Aldridge), who's not yet Bruce's father, in 1960s London.

In addition to Jack Bannon (The Imitation Game, Ripper Street) and Ben Aldridge (Our Girl, Fleabag), cast members include multi-award-winning recording artist Paloma Faith, Jason Flemyng (The Curious Case of Benjamin Button), Ryan Fletcher (Outlander), Hainsley Lloyd Bennett (Eastenders), Emma Paetz (Gentleman Jack), Polly Walker (The Mentalist, Rome) and Emma Corrin (The Crown).
Pennyworth debuts on Epix on July 28th, 2019. Check your local listings for broadcast times!
Enjoyed this article? Share it!