After last month's stellar reveal of their miniature line based off of the 2012 The Dark Knight Rises movie, Knight Models is back with two more releases from the Christopher Nolan Batman trilogy, but this time the miniatures are from 2008's The Dark Knight.
Why So Serious?
This five model set retails for $44.95 and includes 5 high quality resin figures that will need to be assembled and painted: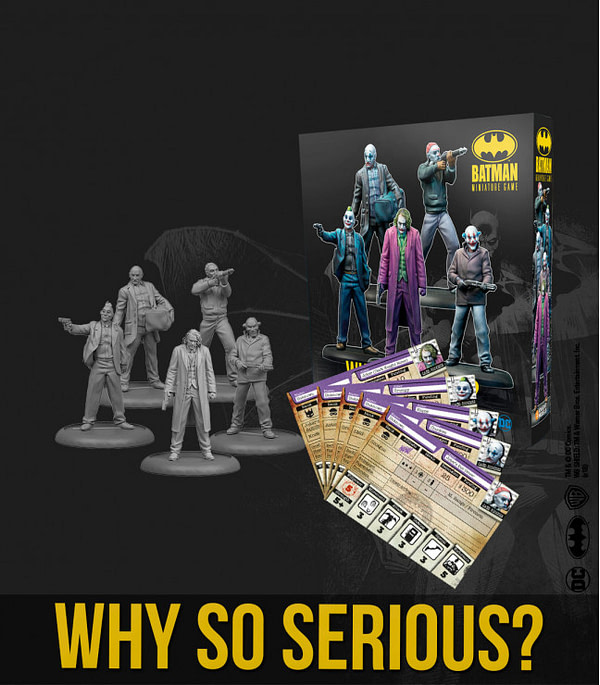 Aside from the stat cards, you'll get a fantastic miniature of the Joker, and three of his henchmen: Happy, Chuckles, and Grumpy. The fifth clown is the Joker in his bus-driver disguise.
Knight Models does an exceptionally eerie job of capturing likeness, as evidenced by this Heath Ledger Joker miniature. Keep in mind that this little dude is less than two inches tall!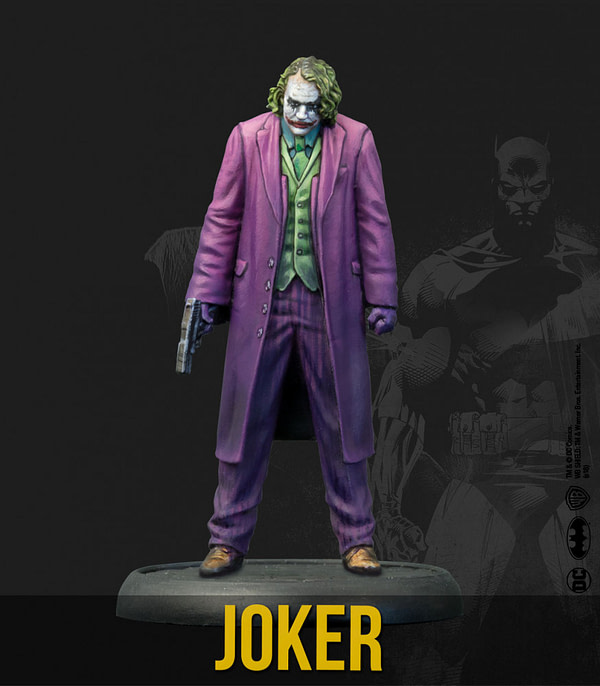 The Why So Serious Joker set will be available sometime this month, so check with your local game store for details.
The White Knight & Two Face
While Knight Models has already released a pretty cool Two Face miniature for their Batman game, this new release will allow players to field either Harvey Dent, the White Knight of Gotham, or his scarred alter ego.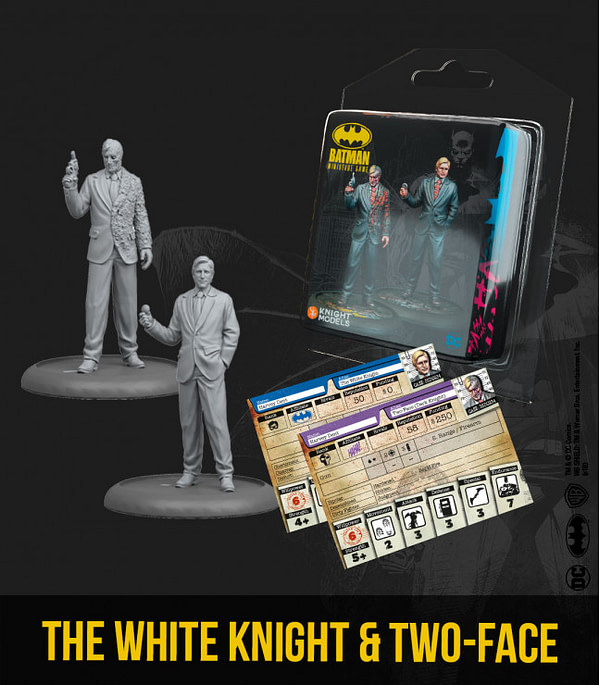 The likeness to Aaron Eckhart is yet another uncanny sculpt from Knight Models:
Harvey Dent can be fielded by Brave and the Bold crews as a free agent. Joker crews, on the other hand, can field Big Bad Harve as a free agent of their own:
I always thought it was a shame that the Nolan films didn't spend more time with Two Face as a villain, since he's such a great protagonist- and Eckhart did such a fantastic job playing Dent in the first place. He's one of those villains that could really add so much menace and still ground a Batman story!
The White Knight & Two Face pack is due out later this month, and retails for $30.00