While Avengers: Endgame might be the only movie people are really talking about right now there is another Marvel movie coming out this year. Spider-Man: Far From Home will come out this July and seems to be following the tradition of the previous phase of Marvel movies in ending on a lighter note. Phase two ended with Ant-Man and phase three is ending with a Spider-Man movie. We are getting more details about the movie now that Endgame is finally out and Total Film has shared a new image of Peter Park (Tom Holland) running into some problems with the TSA.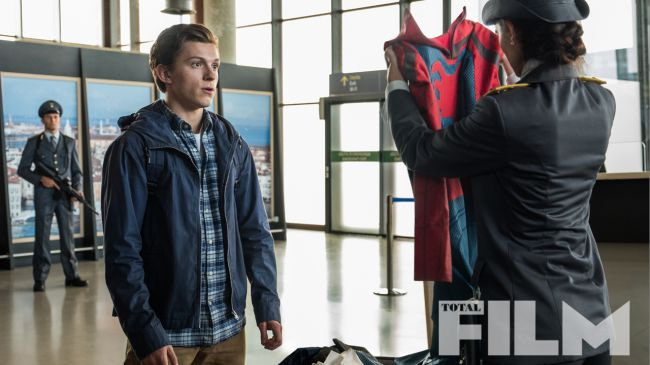 The Marvel universe might take place where magic is real and aliens are flying all over the place but if there is one universal truth it's that TSA is always the worst.
Summary: Peter Parker and his friends go on summer vacation to Europe, where Peter finds himself trying to fight off a new foe, Mysterio, who as his name indicates may not be all that he appears.
Spider-Man: Far From Home, directed by Jon Watts, stars Tom Holland, Marisa Tomei, Zendaya, Michael Keaton, J.B. Smoove, Numan Acar, and Jake Gyllenhaal. It will be released on July 5th, 2019.