The 22nd Marvel Studios live-action superhero film Avengers: Endgame is just about to hit theaters this weekend. It will, according to directors The Russo Brothers (Joe and Anthony), contain the very last of Marvel Comics icon Stan Lee's MCU cameos. But- it might not be the last we'll see of Lee from Marvel Studios.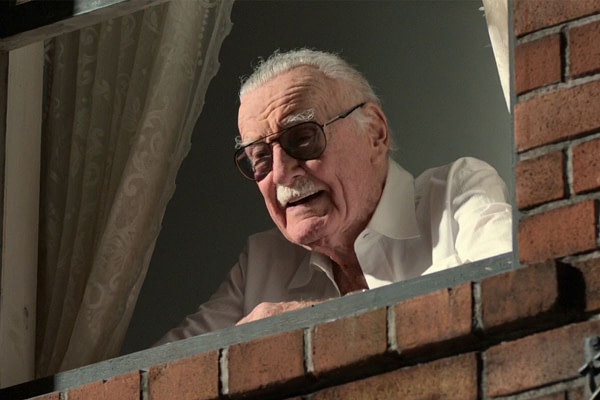 We know that The Russo Brothers are working on a Stan a documentary, according to Anthony. Kevin Feige has also said that Marvel Studios is working on a video of sorts, that may or may not be the same as what The Russos are doing. "We've put a video together. We've never done this before, a behind-the-scenes of every cameo. All the B-roll that was shot and his stand-ups there. His passing was very emotional for all of us, but it suddenly all came back to me just when I watched it," Feige told Entertainment Weekly.
He even shared a bit of a personal story about Lee, recalling that "he left me a voicemail once, in 2004 or something.I'd never gotten a voicemail from Stan Lee, and I kept it for years until I think the phone disintegrated. But it was: 'Fearless Feige! Stan Lee here….' I listened to it over and over and over. That's what he was always like — always supportive."
We can't wait to see what they come up with.
The Russo Brothers Joe and Anthony return to the MCU to direct Avengers:Endgame, which stars Robert Downey Jr. (Iron Man), Chris Evans (Captain America), Josh Brolin (Thanos), Scarlett Johansson (Black Widow), Chris Hemsworth (Thor), Jeremy Renner (Hawkeye), Brie Larson (Captain Marvel), Danai Gurira (Okoye), Paul Rudd (Ant-Man), Karen Gillan (Nebula), Mark Ruffalo (Hulk),Don Cheadle (War Machine), Tessa Thompson (Valkyrie), and Bradley Cooper (Rocket Raccoon).
Avengers: Endgame hits theaters on April 26th, 2019.