The bad news is that Gotham, the Batman prequel series that has enjoyed 5 seasons of crime fighting hijinks on FOX, is coming to an end.
The good news? Epix will be rolling out a Gotham prequel series of its own, about the trials and tribulations of a young Alfred Pennyworth.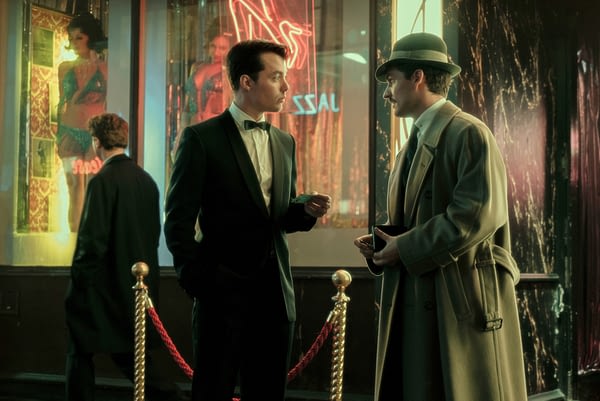 Now, what on earth should they call it?
New York, NY – April 24, 2019 – Premium network EPIX announced today that PENNYWORTH will premiere on July 28th at 9 PM ET/PT, 8 C, and also released a new teaser trailer for the highly anticipated series. The 10-episode, hour-long drama series from Warner Horizon Scripted Television is based on DC characters created by Bob Kane with Bill Finger. It follows Bruce Wayne's legendary butler, Alfred Pennyworth (Jack Bannon), a former British SAS soldier in his 20s, who forms a security company and goes to work with a young billionaire Thomas Wayne (Ben Aldridge), who's not yet Bruce's father, in 1960s London.

In addition to Jack Bannon (The Imitation Game, Ripper Street) and Ben Aldridge (Our Girl, Fleabag), cast members include multi-award-winning recording artist Paloma Faith, Jason Flemyng (The Curious Case of Benjamin Button), Ryan Fletcher (Outlander), Hainsley Lloyd Bennett (Eastenders), Emma Paetz (Gentleman Jack), Polly Walker (The Mentalist, Rome) and Emma Corrin (The Crown).
Pennyworth shares a lot of the same DNA as Gotham, with both series being developed for television by Bruno Heller and Danny Cannon.
I have a sneaking suspicion that part of Gotham's less than stellar final season lies with so many of the creative folks behind the show already working with new projects. The season has been pretty hit or miss for a show that's trying to end on a high note, but there's still a pretty amazing looking series finale coming up on Thursday, April 25th.
Pennyworth debuts on Epix on July 28th, 2019. Check your local listings for broadcast times!