When Brian Bendis wrote The Invincible Iron Man, he may have mixed up universities in Cambridge, England and Cambridge Massachussets when exploring Tony Stark's past. And, telling takes of Tony's Cambridge University days seemes to suggest that Cambridge was a suburb of London. And, when called out, that students at Cambidge had dorm rooms in London as if a) any of them no matter how rich did that and b) wouldn't someone question how weird that was…
Anyway, the new Action Comics #1010 comes to Ol' London Town, drawn by Steve Epting. And we get a full splash page of Big Ben Clock Tower and the Houses of Parliament, with Lois and Clark in their Spyral identities of Alana and Chaz.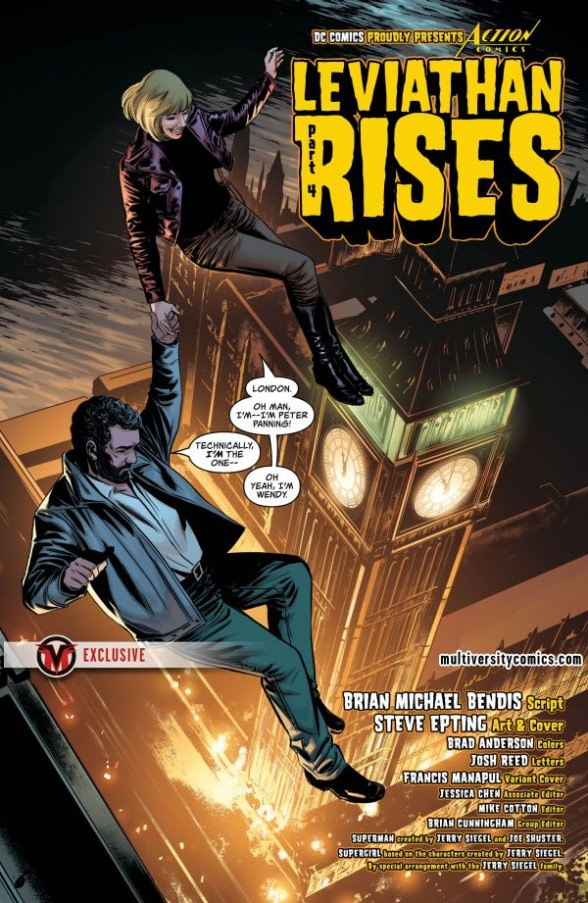 Say, I wonder if they'll be doing British accents?
Of course, this is how Big Ben Clock Tower – otherwise known as Elizabeth Tower – has been looking for the past few years and how it will look for another couple more.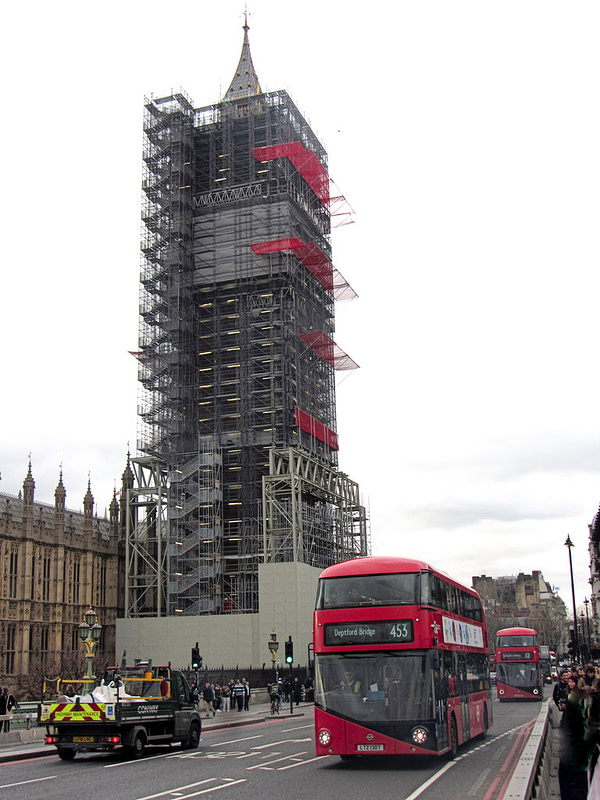 Maybe in the DC Universe, Superman fixed it with his superspeed? Or his Great Wall Of China-building vision?
Here's the rest of the Action Comics #1010 from DC Comics media partner, Multiversity.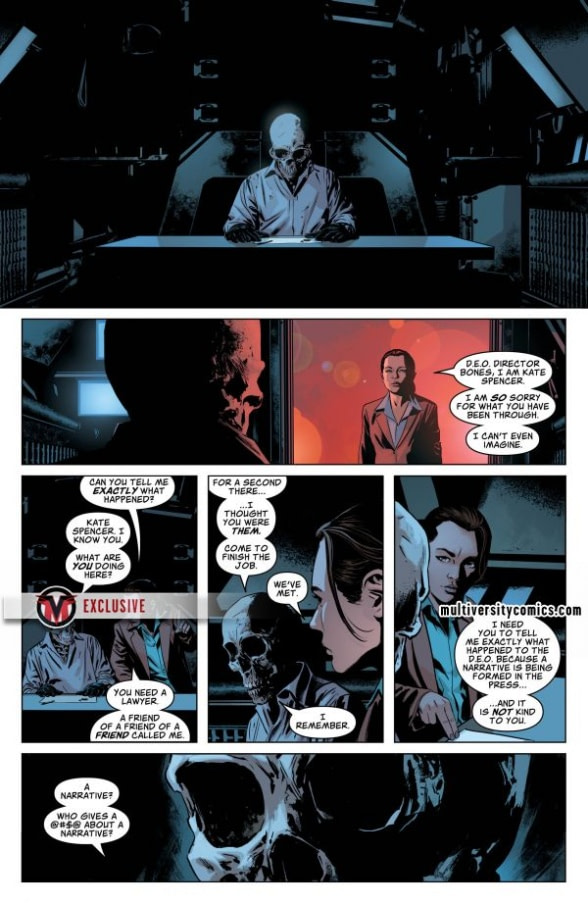 ACTION COMICS #1010
(W) Brian Michael Bendis (A/CA) Steve Epting
One by one they fall: A.R.G.U.S.! The D.E.O.! The Kobra Cult! And now, Spyral! Clark Kent and Lois Lane go undercover to find out who is behind all of the attacks on the top-secret and underground organizations of the DC Universe! Is it the rise of a new power in the DCU called Leviathan? Named one of the best comics of the year by Paste magazine!In Shops: Apr 24, 2019
SRP: $3.99