After two episodes featuring a wounded, not quite A-game Villanelle (Jodie Comer), Killing Eve kicks off with a pretty shocking kill that is so very vintage her.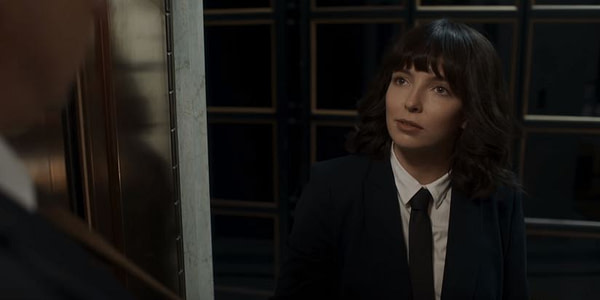 Unfortunately, that's not quite what her new handler, Raymond  (Adrian Scarborough) was looking for.
Raymond would like Villanelle to start performing boring kills that don't draw any attention, in an effort to immitate the Ghost's kills.
Villanelle just wants to mess with Raymond's head, and get back to her favorite pastime- stalking Eve Polastri (Sandra Oh).
Eve has a bit of a problem, too- she can't let go of the Villanelle investigation, and is pretty certain that the flamboyant assassin is messing with her.
"The Hungry Caterpillar" ratchets up the tension, with a cat and mouse game between the two leads escalating exponentially, with only one of them really knowing the rules.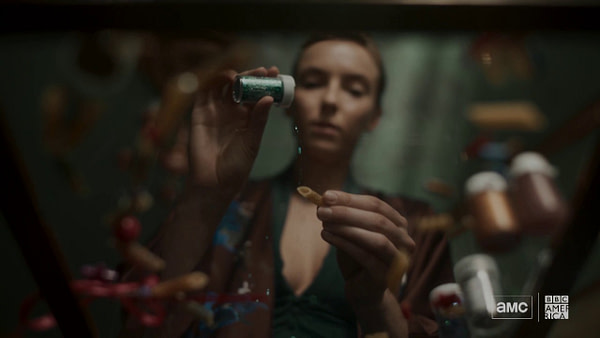 And how do you deal with a game like that, when the person making the rules is clearly a sociopath?
It's so freaking good. Comer and Oh are characteristically amazing, with enough charisma and charm to elevate even the most average of shows.
This is in no way an average show. The writing is once again whip-smart, and the lengths Villanelle goes through to mess with Eve's head is getting legendary.
Plus, with supporting actors like Fiona Shaw playing Carolyn, Eve's MI6 boss, and Kim Bodniaback playing Konstantin, Villanelle's former handler, you're in for a treat and a half.
Let's get into some spoilers!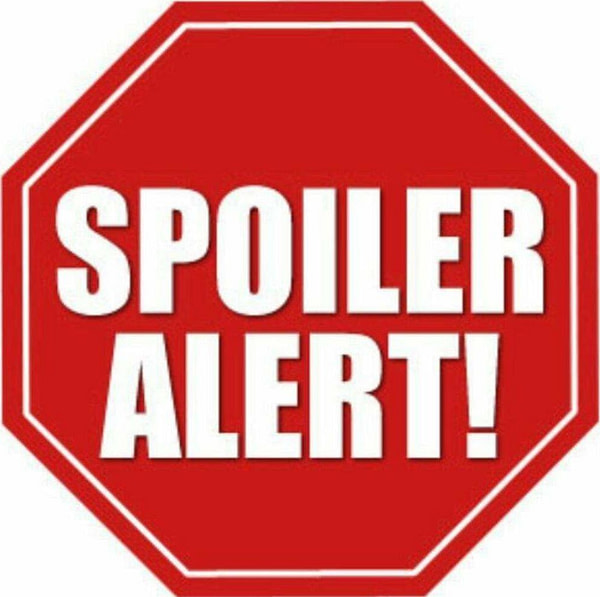 The elevator kill had me wondering, so I did some digging. If a person had their tie or scarf stuck in an elevator, there's a pretty good chance that the object would just slip through the door, leaving the wearer unharmed.
If someone was holding on to the object from the other side, however, things would get dicey pretty quickly. There are videos online of people getting on elevators with their pets on leashes, and the pet gets off the elevator right as the doors close- leading to the poor critter getting yanked up the elevator door. Both videos I watched had quick thinking rescuers jump in and save the poor pet.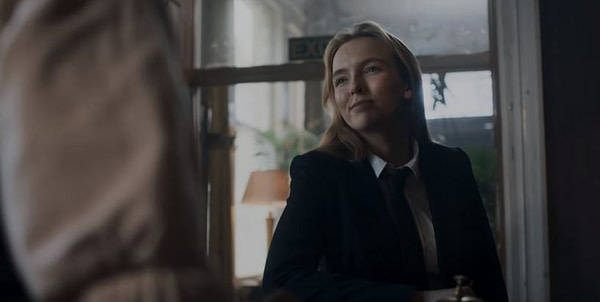 In the case of a master assassin grabbing a bloke's tie as the lift doors shut, though, and using her body weight to hold onto the tie, thus breaking the victim's neck? From what I've seen, it's unlikely, but actually possible.
Whether it's possible or not, it was certainly terrifying!
There's a pretty thrilling game going on throughout this episode, with Villanelle stalking Eve, Eve pursuing Villanelle, Raymond trying to exert control over Villanelle while she messes with his head, Eve trying to break Konstantin to get information on Villanelle, and Villanelle messing with Eve's marriage.
Whew.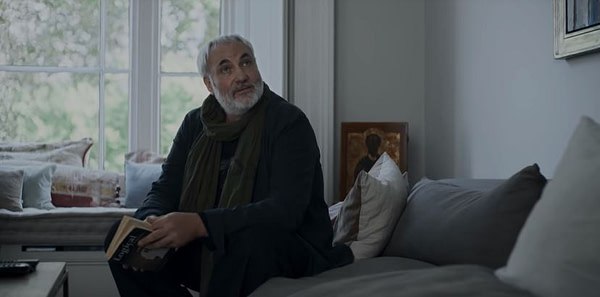 Every time Eve gets close to Villanelle, something blows up in her face- and it's starting to effect her ability to think things through.
Villanelle, though, is having a blast. She's back with Konstantin at the end of the episode, which is all Eve's fault- and will not go well for anyone in the long run.
The obsession the two leads have with each other could be really exploitative if played wrong, but the writers have gone to great lengths to show this obsession as anything but titillating, which makes the whole thing work. It's a really gripping show, that gets into your brain and sets up camp.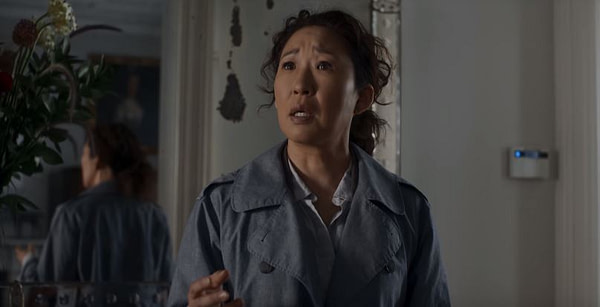 Sunday, April 28th, BBC America and AMC will be airing the next episode of Killing Eve, "Desperate Times", which will hopefully not feature any booby-trapped lipstick: