Yesterday, Camren Bicondova shared with the world that she would not be playing Selina Kyle in the Gotham finale. My thoughts on the decision to re-cast Selina with an older actor have been a bit mixed. Bicondova has been playing that part amiably for the past five years, and hers was one of the first faces established in the ensemble cast.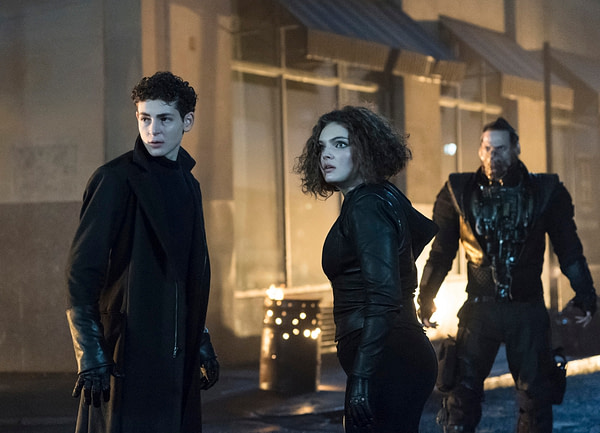 But, Bicondova is also blessed with an exceptionally youthful face, so trying to convince audiences that she was in her late 20's might have been a stretch.
Then again, David Mazouz still looks very much the teenager, and he's still playing Bruce Wayne in the finale, which takes place 10 years in Gotham's future. Even in the trailer for the finale, it's hard to accept Mazouz as someone pushing 30, even though he's probably going to look young until he hits his 50's.
Jerk.
Now, Entertainment Weekly has the exclusive first look at Lili Simmons as the adult Selina Kyle, and it's really disturbing, actually. She looks so much like Bicondova in this picture that you kind of have to blink a few times: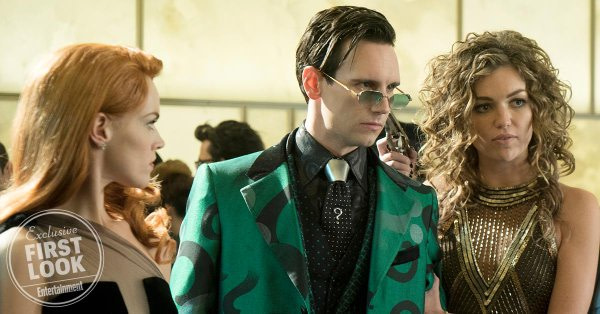 After seeing this picture, I'm wondering why the producers didn't recast Mazouz as well, since he is now going to really look like a kid playing grown-up against his new, much more adult friend Selina. I could say this feels like some sort of sexist double-standard, but I'm going to wait and watch the episode first.
Then I'll probably say it's some sort of sexist double standard, but we'll see, right?
The series finale of Gotham, "The Beginning" airs on Thursday, April 25th on FOX. It's going to be entertaining as hell, from everything I've seen from it so far:
https://youtu.be/l7bZeQvkFD4
Enjoyed this article? Share it!