We've been seriously looking forward to more of Tessa Thompson's Thor: Ragnarok character Valkyrie in the Marvel Cinematic Universe, and we're REALLY hoping she'll make an appearance in Avengers: Endgame. Chances are this'll happen, at least partially, as Valkyrie was included in the massive poster release for the film featuring full-color posters for MCU citizens who survived Thanos's snap in Avengers: Infinity War and greyscale for those who did not. (Valkyrie's was full-color, so)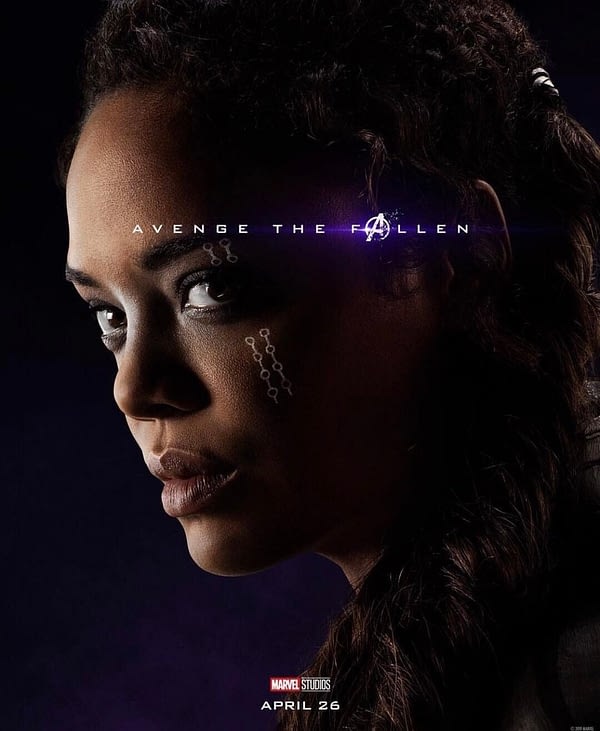 Thompson recently spoke with the Los Angeles Times about the fate of Valkyrie, and how she made up her own reason why the warrior wasn't around for Infinity War. "Sometimes I say she was in the bar. She's alive though because The Russo Brothers have said that, she's not dead." Woowhoo we say, wooWHOO.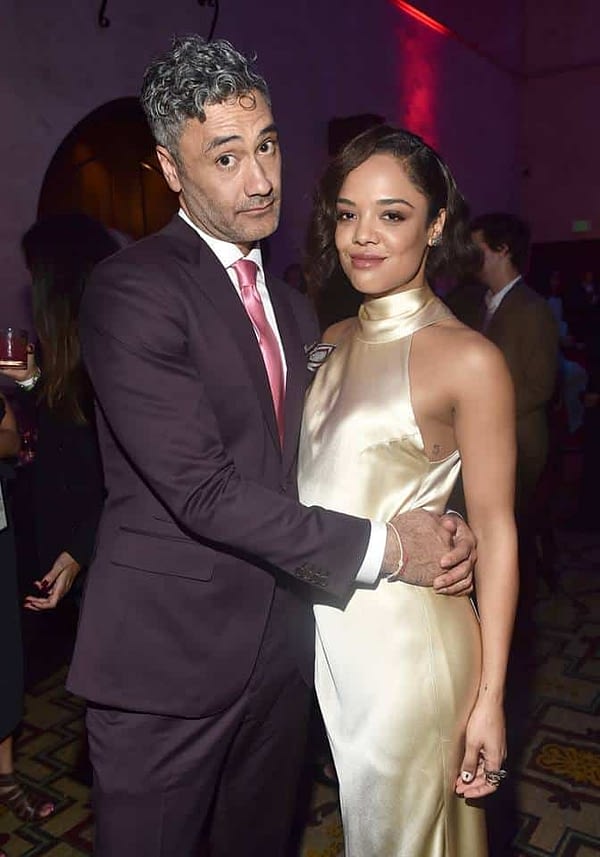 Also, how about the next installment of Thor? Tessa says that she's heard of a pitch for Thor 4 happening, and we're pretty excited. "I don't know how real that intel is, but I hear that the pitch has happened. I think the idea is Taika [Waititi] would come back." Hells. Yeah.
More recently, there has been a ship kicking around the internet centering on Thompson's Valkyrie and Oscar winner Brie Larson's Captain Marvel character Carol Danvers. The belief is that NOT ONLY would the two women be the best of friends, but there might be something more between them.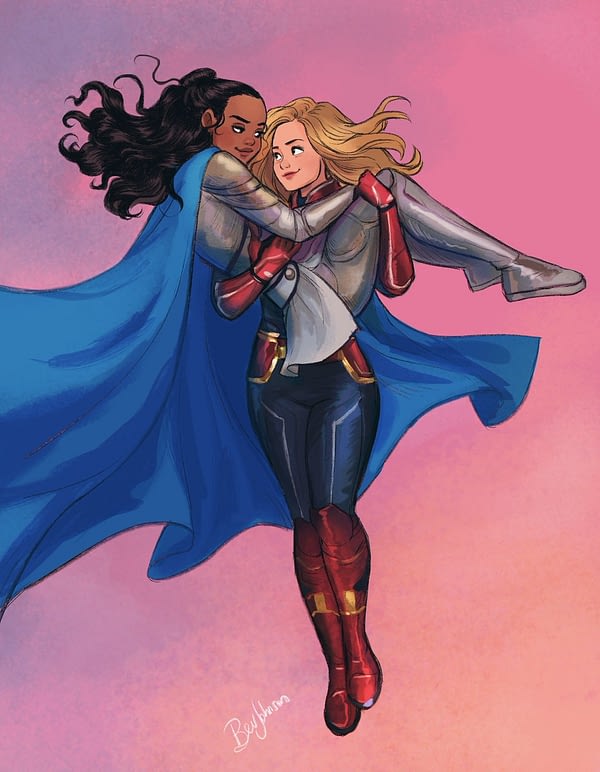 Thompson said:
"That's wild! It didn't even occur to me, legitimately, that it was necessarily a romantic thing. I don't even know what happens in the canon in terms of those characters or if they ever intersect, but I just love the idea of more women Marvel characters getting to intersect. I just think it's so cool and it's time and why not? There's so many compelling female characters inside of the MCU.

And just selfishly, when I get to see those women in passing, they're all such cool women. So the idea of getting to spend time with them and hang out is so fun. I'm just excited that this new phase promises to have women and queer folks."
Amazing concept @TessaThompson_x and @brielarson and Unicorn
what could be better?
inspired by #UnicornStore on #Netflix #BrieLarson #tessathompson #AvengersEndgame #CaptainMavel pic.twitter.com/CHMCnwEYrb

— haflacky (@haflacky) April 2, 2019
Oh, and how about the fabulous friendship between Marvel Studios female characters Carol and Maria Rambeau (Lashana Lynch) in Captain Marvel? Tessa has thoughts on that too:
"I kind of ship them, but I would like to have a drink with them. I also have seen some other people shipping Thor and Captain Marvel which, when they see each other, that's kind of steamy. [But] I don't think I ship any two characters. I'm just for everybody."