In economics theory, there's a recognised model that some groups of people are happy to pay a certain sum for a product and other groups of people are only willing to pay so much. And a handy trick is to be able to market the same product to one group at a higher price and a lower group at a lower price, maximising sales and profits, delineating the audience and not letting one price creep out to the other.
Well DC Comics has done that very well for July with their DC Year Of The Villain cardstock covers, charging a dollar more, $4.99, for the same comic with a thicker cover of a headshot (mostly). While making the regular cover available for $3.99.
It appears DC Comics is a little wary of the differentiation between the two as being less important, or less premium than it could otherwise be. So has decided to make those cardstock covers even thicker, ten point card, similar to the covers used for Heroes In Crisis.
DC Publisher Dan DiDio told retailers, "We wanted to do something special for Year of the Villain tie-in issues. If we find that fans and retailers support the added collector's value we may continue and expand the program."
When? If? No such words sir, comic book retaulers have been told it's definitely continuing in successive months… look to August for more.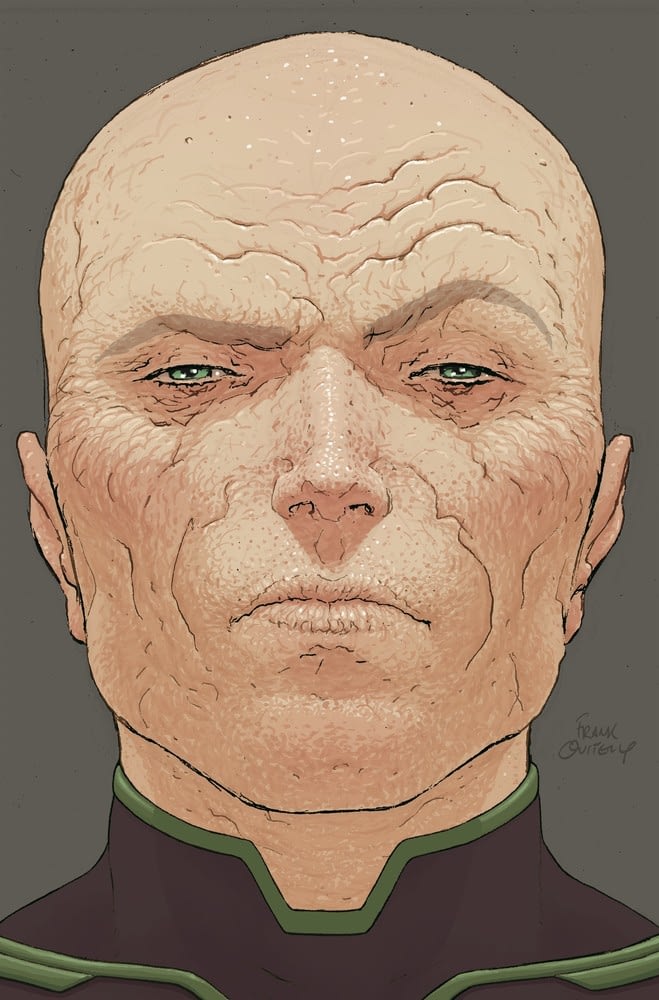 ACTION COMICS #1013
written by BRIAN MICHAEL BENDIS
art by SZYMON KUDRANSKI
cover by JAMAL CAMPBELL
variant cover by FRANK QUITELY
Metropolis is in total lockdown, and while everyone is busy dealing with the impossible threat of Leviathan's complete takeover, a mysterious antihero called Thorn has decided to wreak havoc on the invisible empire! Witness the return of Rose and Thorn, the most dangerous woman in the DC Universe—and if you've never heard of her, it's only because she is that good. All this, plus a major EVENT LEVIATHAN revelation! But why wasn't it in the main series?
Plus, the invisible mafia held a death grip on the Metropolis underworld…until Lex Luthor visits their criminal competition!
ON SALE 07.24.19
$3.99 US | 32 PAGES
CARD STOCK VARIANT COVER $4.99
FC | RATED T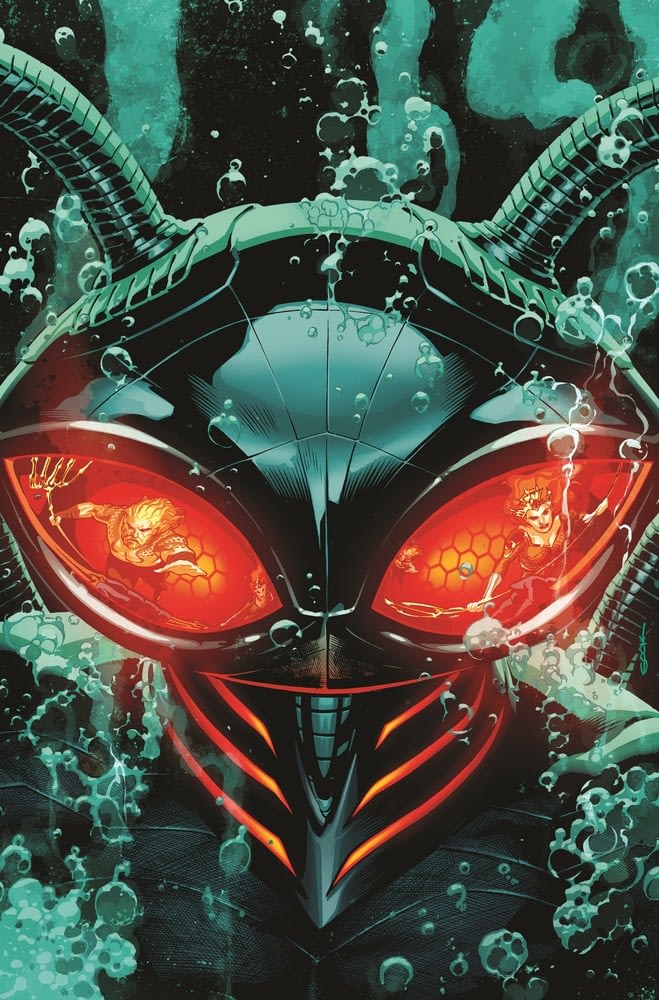 AQUAMAN #50
written by KELLY SUE DeCONNICK
art by ROBSON ROCHA and DANIEL HENRIQUES
cover by ROBSON ROCHA and JASON PAZ
variant cover by RYAN SOOK
As Aquaman settles the Old Gods of Unspoken Water into their new lives in Amnesty Bay, Jackson Hyde, a.k.a. Aqua-lad, seeks out Aquaman to be his new mentor! Back in Atlantis, Mera makes a move that shocks the Widowhood.
Meanwhile, Black Manta, recently kicked out of the Legion of Doom, prepares to make his next move against his greatest nemesis…but Lex Luthor is about to make him an offer he can't refuse. Don't miss our landmark 50th issue and the start of a brand-new story!
ON SALE 07.17.19
$4.99 US | 48 PAGES
CARD STOCK VARIANT COVER $5.99
FC | RATED T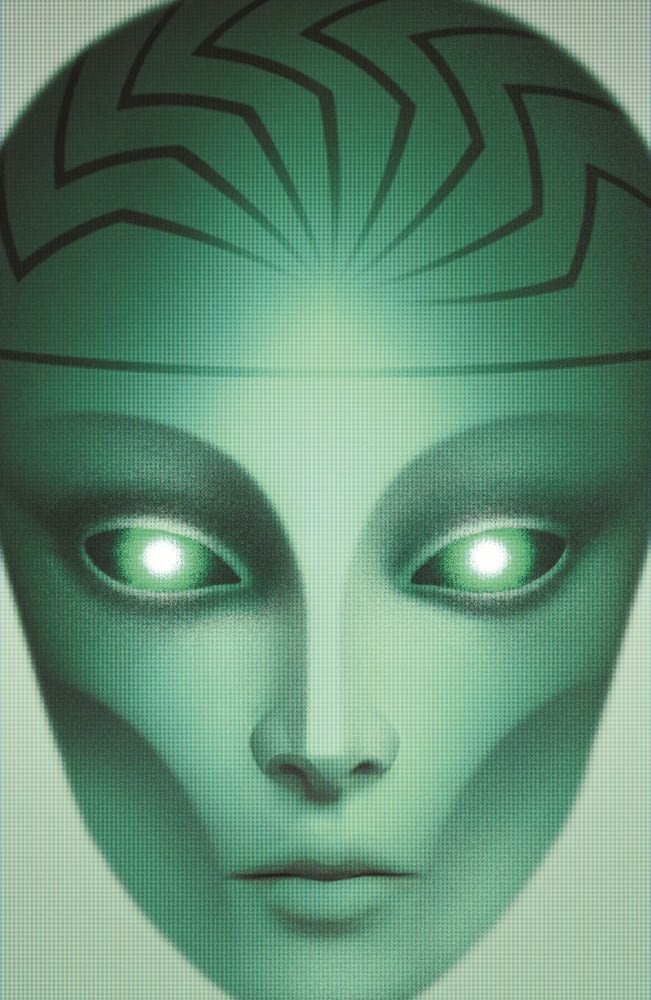 BATGIRL #37
written by CECIL CASTELLUCCI
art by CARMINE DI GIANDOMENICO
cover by GIUSEPPE CAMUNCOLI and CAM SMITH
variant cover by JOSHUA MIDDLETON
Eager to prove himself as a guardian for the criminals of Gotham City, Killer Moth has set his sights on taking out one of Gotham's finest heroes…Batgirl! Does this insect menace really stand a chance against Batman's smartest ally? Meanwhile, after their daring escape, the Terrible Trio is on the hunt for new ways to cause trouble for Batgirl. Little do they know, Lex Luthor has already beat them to it and is about to bring Batgirl's worst possible nightmare to life! Oracle is back online. And she's angry.
ON SALE 07.24.19
$3.99 US | 32 PAGES
CARD STOCK VARIANT COVER $4.99
FC | RATED T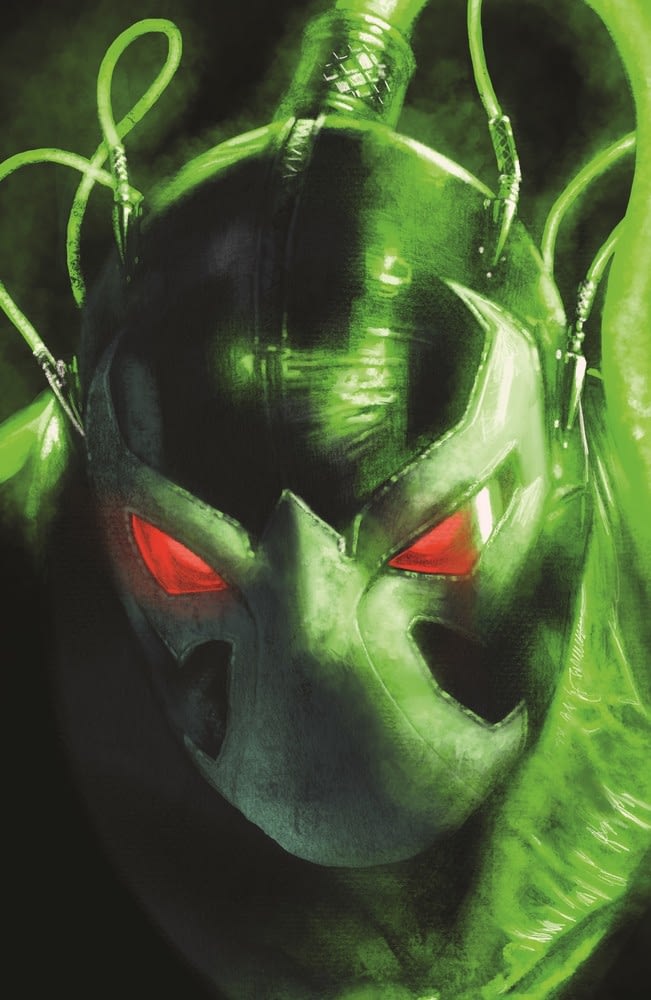 BATMAN #75
written by TOM KING
art and cover by TONY S. DANIEL
variant cover by GABRIELE DELL'OTTO
"City of Bane" begins! Bane's minions have moved into Gotham City, taken control and are ruling with an iron fist—including rounding up any villain who refuses to sign onto Bane's program—and Batman is nowhere to be found. At least not the Batman anyone knows. It's like someone has replaced the real Gotham City with a twisted funhouse-mirror version of it.
Meanwhile, the real Bruce Wayne is on a spiritual quest to regain his fighting spirit after his showdown with his father in the desert. Can the people of Gotham hold on until their protector is strong enough to come to their rescue?
Plus, what does Lex Luthor's scheming mean for Gotham City when Bane and the villains are already in control?
This extra-sized anniversary issue kicks off a new multi-part storyline that ties together all the threads of the first 74 issues of Tom King's epic BATMAN run!
ON SALE 07.17.19
$4.99 US | 48 PAGES
CARD STOCK VARIANT COVER $5.99
FC | RATED T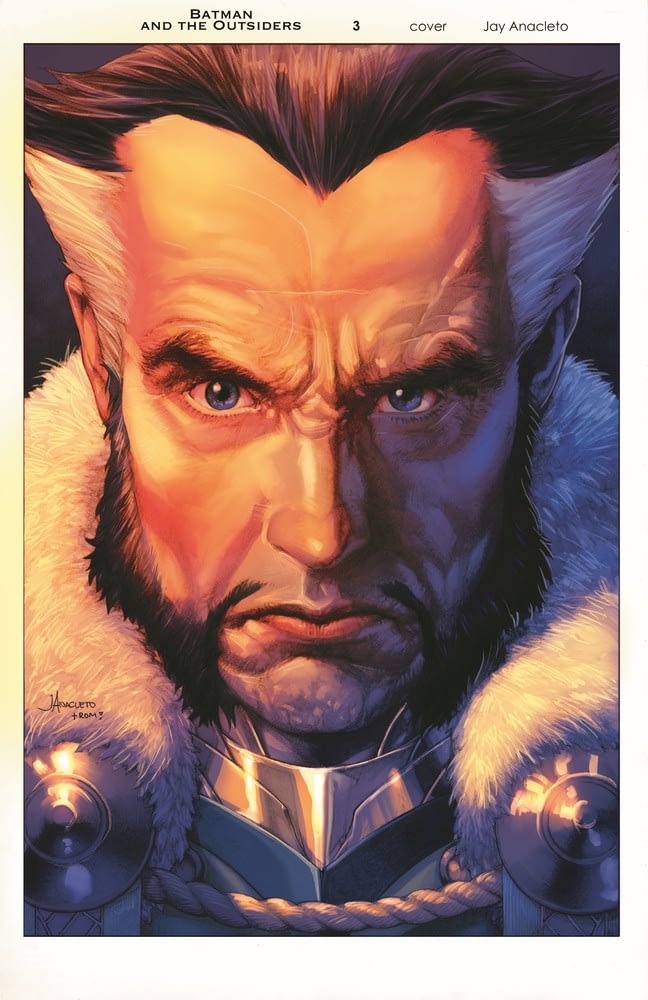 BATMAN AND THE OUTSIDERS #3
written by BRYAN HILL
art and cover by DEXTER SOY
variant cover by JAY ANACLETO
In their first encounter with the powerful maniac who's pursuing runaway meta-human Sofia Barrera, Black Lightning and the Outsiders were absolutely humbled. Does everyone on this team have what it takes? Or did Batman make a catastrophic mistake when he entrusted them with Sofia's life?
Plus, ousted from power and stripped of wealth, Ra's al Ghul is a broken man. But Lex Luthor has a plan for how the Outsiders could be Ra's' new League of Assassins!
ON SALE 07.10.19
$3.99 US | 32 PAGES
CARD STOCK VARIANT COVER $4.99
FC | RATED T+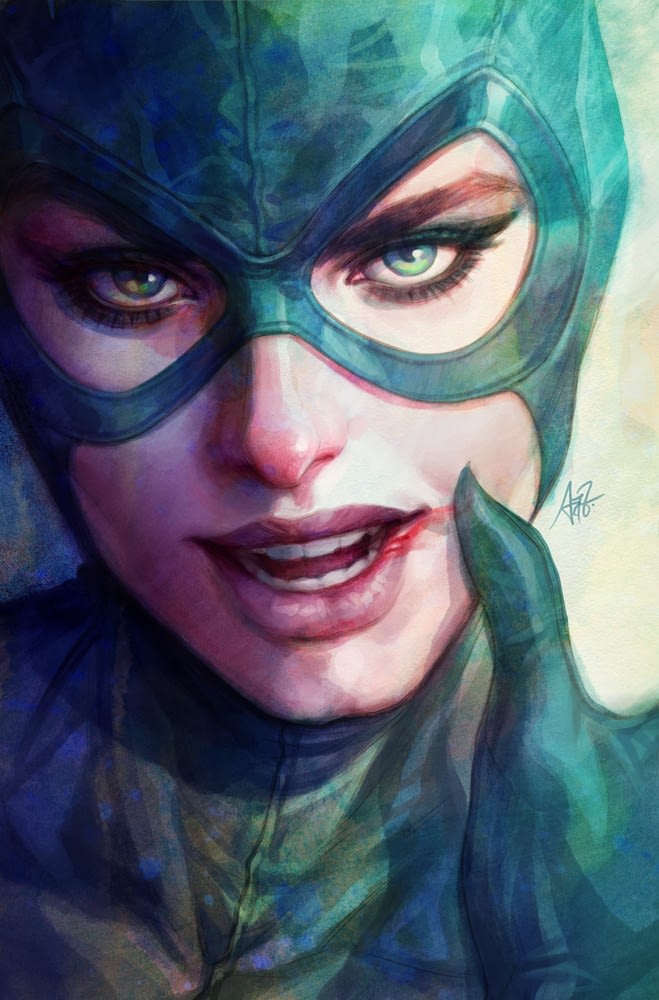 CATWOMAN #13
written by JOELLE JONES
art by JOELLE JONES and FERNANDO BLANCO
cover by JOELLE JONES
variant cover by STANLEY "ARTGERM" LAU
Things have come to a head for Selina Kyle in Villa Hermosa. Between taking care of her sister and contending with all the crooks who cross her path looking to give her some bad luck, it's enough to make a Catwoman go bad herself. So maybe she will?
"Come now, Selina. Still playing the hero? Stop pretending you're something you're not." It's Lex Luthor's words versus Catwoman's will in this chapter of "The Offer"!
ON SALE 07.10.19
$3.99 US | 32 PAGES
CARD STOCK VARIANT COVER $4.99
FC | RATED T+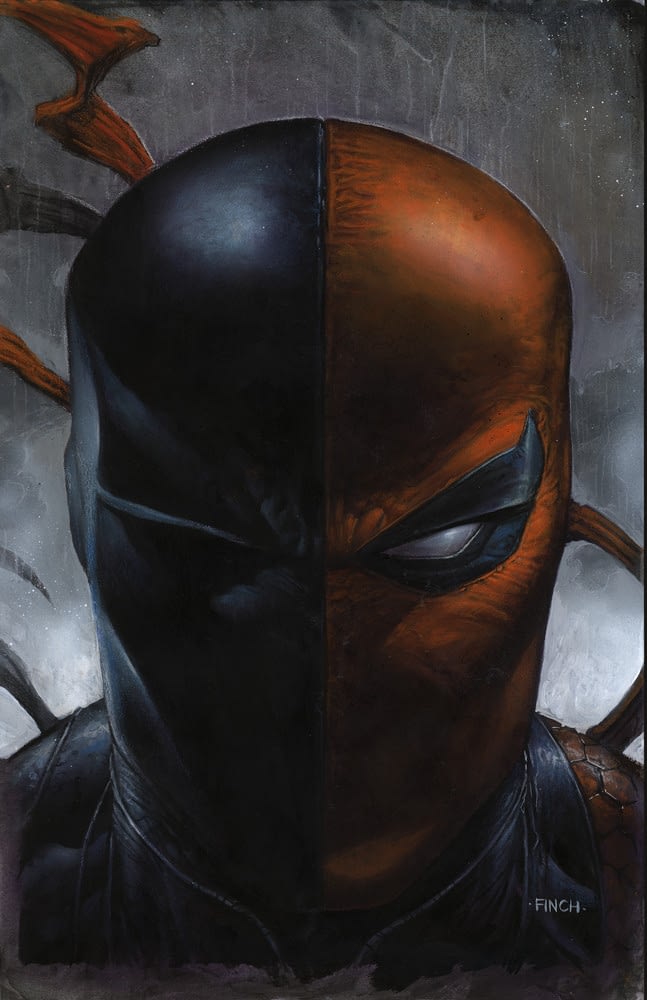 DEATHSTROKE #45
written by CHRISTOPHER PRIEST
art by FERNANDO PASARIN
cover by ED BENES and RICHARD FRIEND
variant cover by DAVID FINCH
In the wake of Slade Wilson's death, a new Deathstroke has vowed to complete his last, unfinished assignment. But the master assassin Shado has plans of her own, looking to step in for the late, great World's Greatest Assassin and usurp his place in villainous hierarchy. Meanwhile, Rose Wilson discovers the identity of the person responsible for her father's death. Can her brother, Jericho, stop her from seeking vengeance?
Also in this issue, Slade Wilson's son Jericho accepts Lex Luthor's offer of power—but he's determined to use it as a force for good…so why is Lex smiling?
ON SALE 07.03.19
$3.99 US | 32 PAGES
CARD STOCK VARIANT COVER $4.99
FC | RATED T+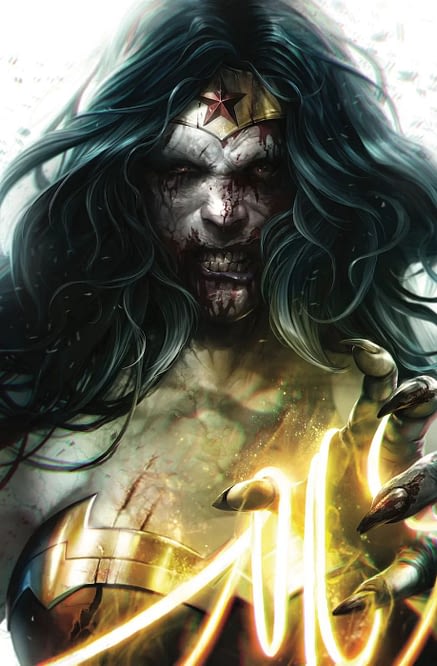 DCEASED #3
written by TOM TAYLOR
art and cover by TREVOR HAIRSINE and STEFANO GAUDIANO
cover by TREVOR HAIRSINE
variant cover by FRANCESCO MATTINA
horror movie variant cover by YASMINE PUTRI
Heroes, villains and gods have fallen. Cities have collapsed. The virus threatens to reach below the waves and even to the island of Themyscira. The race to save planet Earth is on! The surviving members of the Justice League have learned the secret to the spread of the virus, but is it already too late to stop it?
ON SALE 07.03.19
$3.99 US | 3 of 6 | 32 PAGES
CARDSTOCK VARIANT COVERS EACH $4.99
FC | RATED T+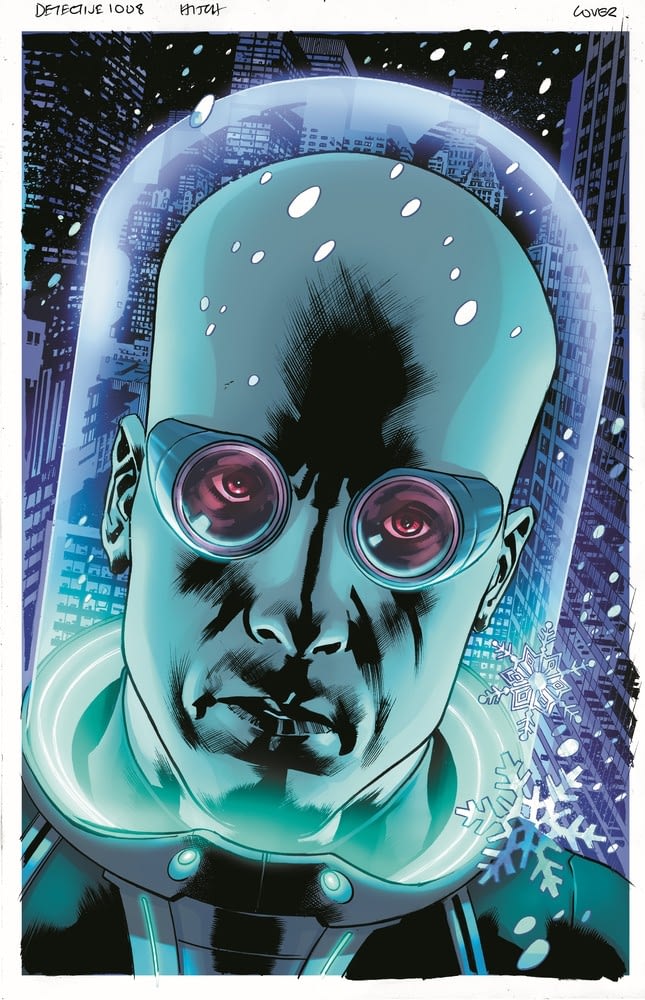 DETECTIVE COMICS #1008
written by PETER J. TOMASI
art and cover by DOUG MAHNKE and JAIME MENDOZA
variant cover by BRYAN HITCH
The Joker returns to Gotham City! The Joker is through working with the Legion of Doom, and he wants to get back to his roots: giving Batman absolute hell! The Clown Prince of Crime comes back with a bang—and he's not about to take prisoners!
As if that weren't enough, Lex Luthor delivers the cure for Mr. Freeze's beloved wife, Nora, freeing her from cryo-stasis at last! But something else is very, very wrong with Nora…
ON SALE 07.24.19
$3.99 US | 32 PAGES
CARD STOCK VARIANT COVER $4.99
FC | RATED T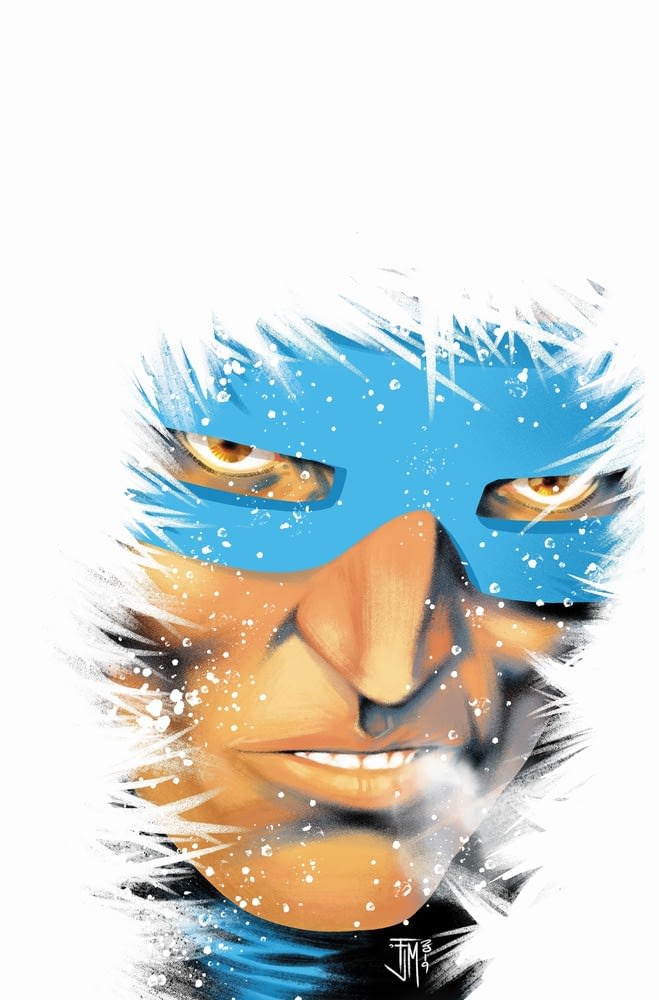 THE FLASH #75
written by JOSHUA WILLIAMSON
art by HOWARD PORTER, CHRISTIAN DUCE and SCOTT KOLINS
cover by HOWARD PORTER
variant cover by FRANCIS MANAPUL
"The Flash Year One" finale! This oversize anniversary issue marks the end of Barry Allen's journey to become the Flash—but at what cost? The Turtle's final play will challenge our hero in every way possible, and by the end of the battle, a Flash will be born—and a Flash will die!
Also in this issue, witness Lex Luthor's offer to Captain Cold, whose icy vengeance waits for the Flash just around the corner…
ON SALE 07.24.19
$4.99 US | 48 PAGES
CARD STOCK VARIANT COVER $5.99
FC | RATED T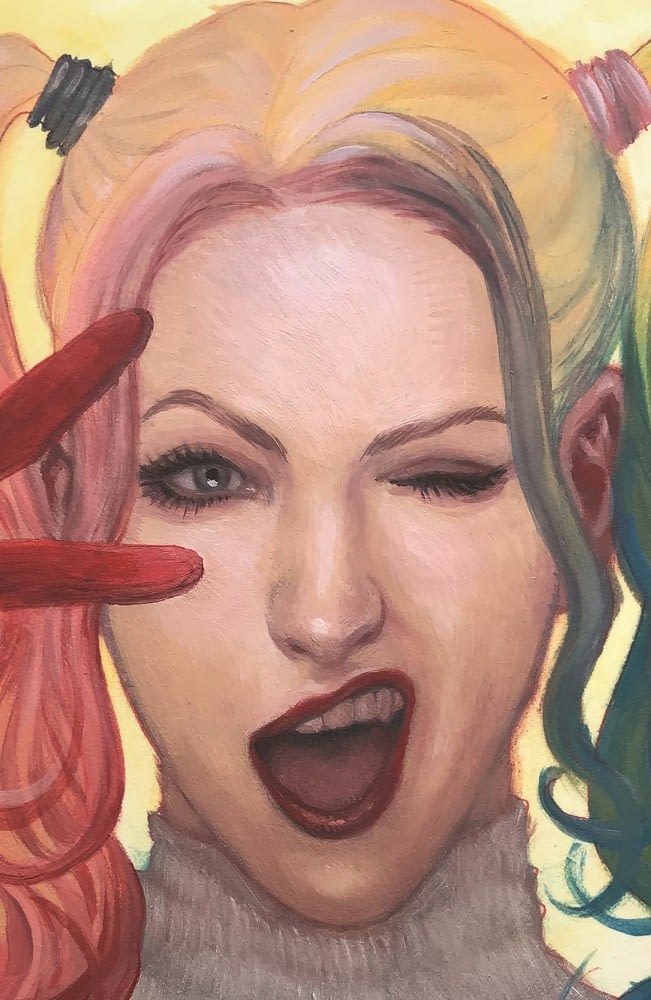 HARLEY QUINN #63
written by SAM HUMPHRIES
art by OTTO SCHMIDT
cover by GUILLEM MARCH
variant cover by FRANK CHO
The final trials of Harley Quinn have begun…and the stakes have never been higher! Will Harley succeed in becoming the Angel of Retribution? Or will she fall short, only to suffer the same fate as all those before her?
Plus, a mysterious new comic by M. Clatterbuck appears…in which Lex Luthor makes Harley an exciting offer!
ON SALE 07.03.19
$3.99 US | 32 PAGES
CARD STOCK VARIANT COVER $4.99
FC | RATED T+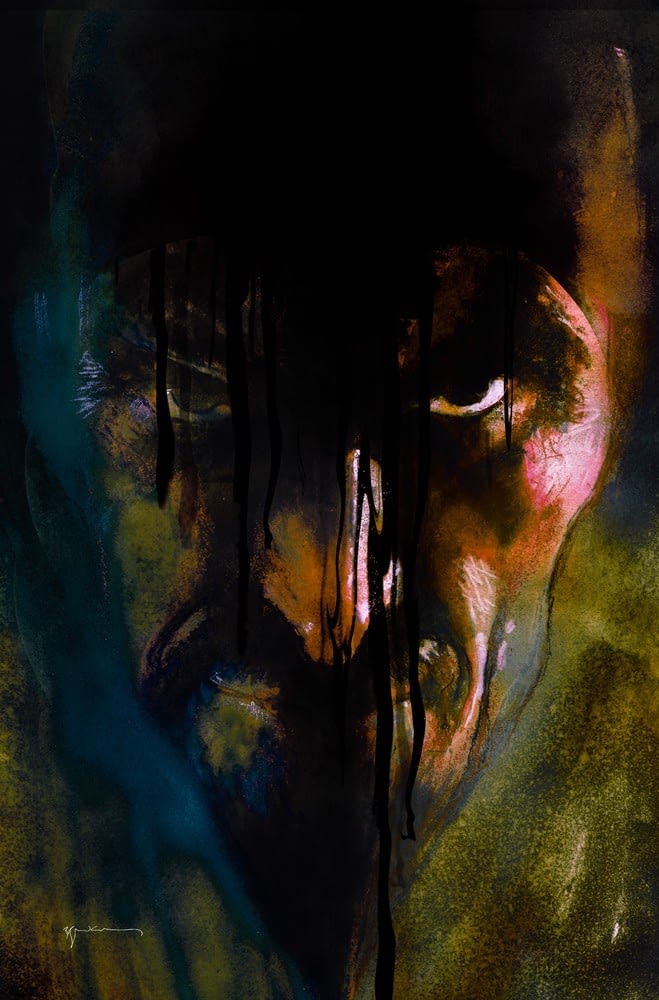 HAWKMAN #14
written by ROBERT VENDITTI
art by PATRICK OLLIFFE and TOM PALMER
cover by ROGER ROBINSON
variant cover by BILL SIENKIEWICZ
Carl Sands returns as the new, improved Shadow Thief! Newly upgraded by Lex Luthor, he's now the undisputed master of shadows. Meanwhile, Hawkman continues to be haunted by horrific memories of his past lives. Could Shadow Thief be the cause of his nightmares? Or is it something more sinister?
ON SALE 07.10.19
$3.99 US | 32 PAGES
CARD STOCK VARIANT COVER $4.99
FC | RATED T
JUSTICE LEAGUE #27
written by JAMES TYNION IV
art by JAVIER FERNANDEZ
cover by BRUNO REDONDO
variant cover by ARTHUR ADAMS
Eons ago, the Monitor, the Anti-Monitor and the World Forger stopped the rise of Perpetua—but can they overcome billions of years of mistrust to work together and do it again?
Plus, Lex Luthor's offers across the DC Universe haven't gone unnoticed—Martian Manhunter is aware of "the Offer." And J'onn J'onnz will pay the price.
ON SALE 07.03.19
$3.99 US | 32 PAGES
CARD STOCK VARIANT COVER $4.99
FC | RATED T+
JUSTICE LEAGUE DARK #13
written by JAMES TYNION IV
art by MARK BUCKINGHAM and DANIEL SAMPERE
cover by GUILLEM MARCH
variant cover by DAN QUINTANA
Their battle against Doctor Fate may have come to an end, but the Justice League Dark's problems are just beginning when the helmet begins its search for a new host.
Meanwhile, what can Lex Luthor offer a magic user like Circe? For one thing, Lex knows a thing or two about monsters. And where Circe can find them.
ON SALE 07.24.19
$3.99 US | 32 PAGES
CARD STOCK VARIANT COVER $4.99
FC | RATED T+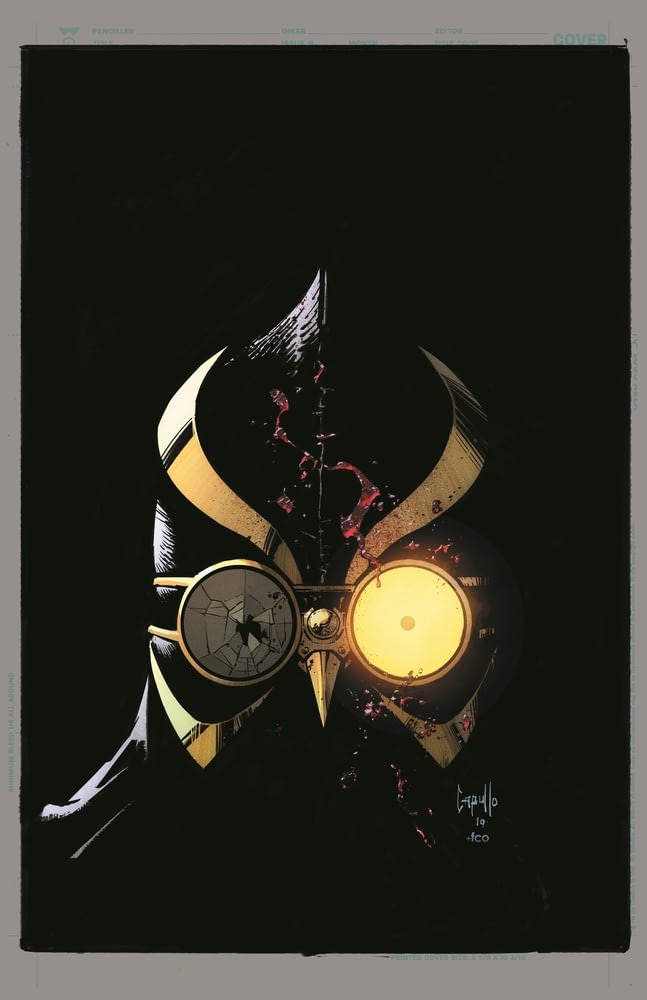 NIGHTWING #62
written by DAN JURGENS
art by RONAN CLIQUET
cover by BRUNO REDONDO
variant cover by GREG CAPULLO
After the epic conclusion to the Burnback saga, it's clear that while he may have forgotten his past, Ric Grayson's innate skills and instincts as a team leader elevate Team Nightwing to a new level. But what does that mean for the Blüdhaven PD, and what does that mean for a man who is looking to live a life without the baggage of his past to hold him down? Ric seeks comfort in Bea's arms, but may find answers in another's Talons as we dive headlong into the Year of the Villain!
Plus, Lex Luthor delivers the Court of Owls the means to own what they covet most: Ric Grayson.
ON SALE 07.17.19
$3.99 US | 32 PAGES
CARD STOCK VARIANT COVER $4.99
FC | RATED T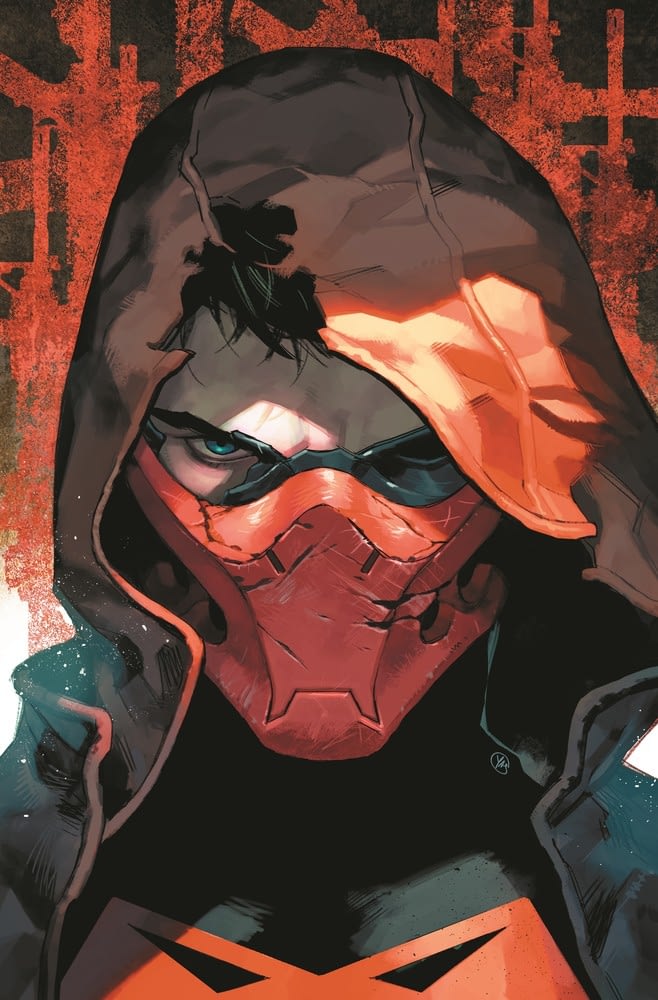 RED HOOD: OUTLAW #36
written by SCOTT LOBDELL
art by PETE WOODS
cover by DAN PANOSIAN
variant cover by YASMINE PUTRI
There's no way to plan for every contingency…even for a son of the Bat like Jason Todd. His goal was to take down the Penguin and assume his role as the prince of Gotham, but the best laid plans go awry when Oswald Cobblepot gets the last laugh—and the last bullet! And not even the Red Hood and his posse can stop him. (How could they with the Iceberg Lounge under siege and Bunker, Wingman and the Sisters Su too busy to help Jason deal with a Penguin ascendant?) Don't miss the startling conclusion to "Prince of Gotham!"
What can Lex Luthor offer former sidekick Jason Todd? Sidekicks…broken, battered and catastrophically dangerous sidekicks. The Teen Titans they're not!
ON SALE 07.10.19
$3.99 US | 32 PAGES
CARD STOCK VARIANT COVER $4.99
FC | RATED T+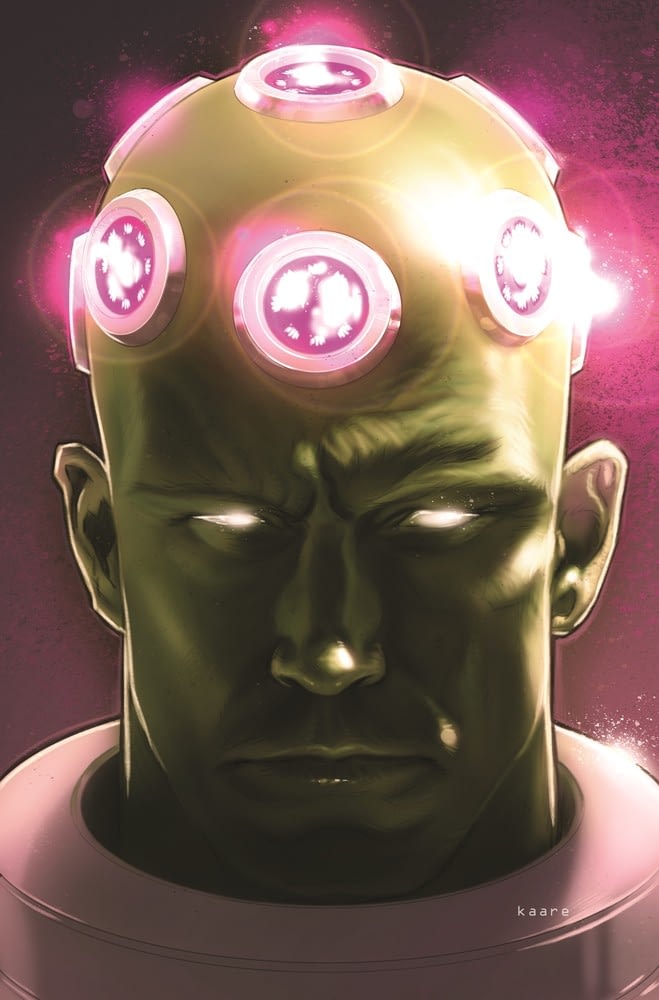 SUPERGIRL #32
written by MARC ANDREYKO
art by KEVIN MAGUIRE
and SEAN PARSONS
cover by KEVIN MAGUIRE
variant cover by KAARE ANDREWS
The conclusion to the SUPERMAN/SUPERGIRL team-up is here! As the House of El is united, Superman, Supergirl, Superboy and Jor-El struggle to defeat the seemingly unstoppable Rogol Zaar, who is now teamed up with General Zod, Jax-Ur and even Gandelo! New alliances are forged and betrayed, and Kara must fight battles on two fronts: alongside her cousins and inside herself, as she faces her own rage and the corrupting influence of Zaar's axe! If she survives it all, who will be the Supergirl who emerges on the other side? Join us on the epic finale to Supergirl's space-opera adventure!
Also, if Brainiac is in the Hall of Doom, why is Lex Luthor upgrading an old Brainiac drone body? And why is the drone calling itself the true Brainiac?
ON SALE 07.10.19
$3.99 US | 32 PAGES
CARD STOCK VARIANT COVER $4.99
FC | RATED T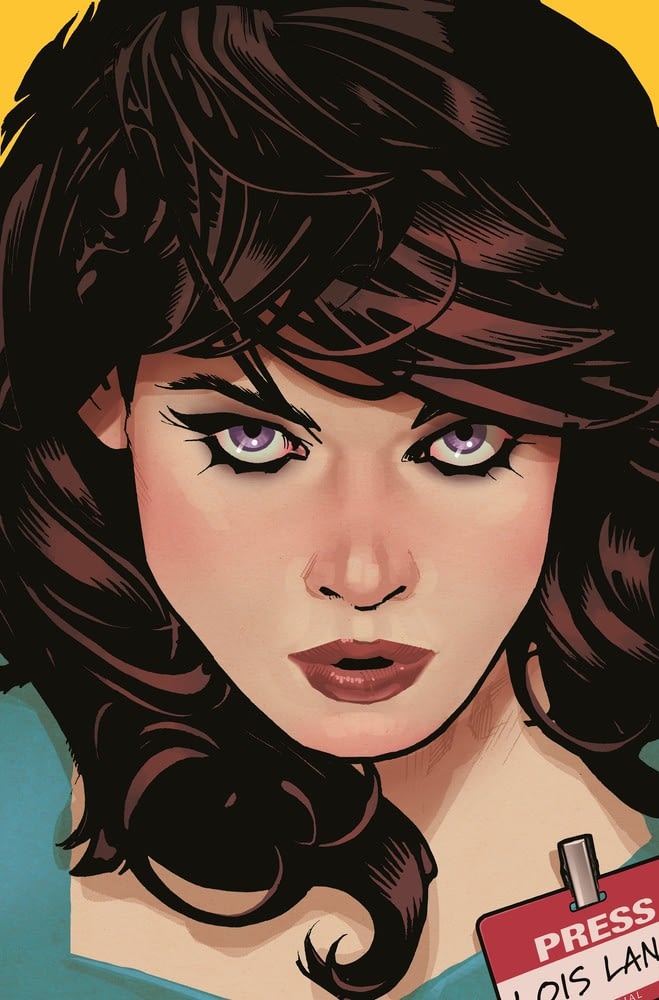 SUPERMAN #13
written by BRIAN MICHAEL BENDIS
art and cover by IVAN REIS and JOE PRADO
variant cover by ADAM HUGHES
Superman, intergalactic hero! A major chapter in the galaxy-spanning "Unity Saga" begins as Superman reluctantly takes the lead in a quest for peace bigger than he has ever tried before. It's Superman, Superboy, Supergirl and a cast of thousands in a fight to keep the universe intact. But it's this issue's final page that will have fans everywhere talking. It's a moment almost a thousand years in the making…
Deadly plans, murderous schemes and evil dealings. Each of Lex Luthor's offers means doom for the heroes. So why is Lex now talking to Lois Lane?
ON SALE 07.10.19
$3.99 US | 32 PAGES
CARD STOCK VARIANT COVER $4.99
FC | RATED T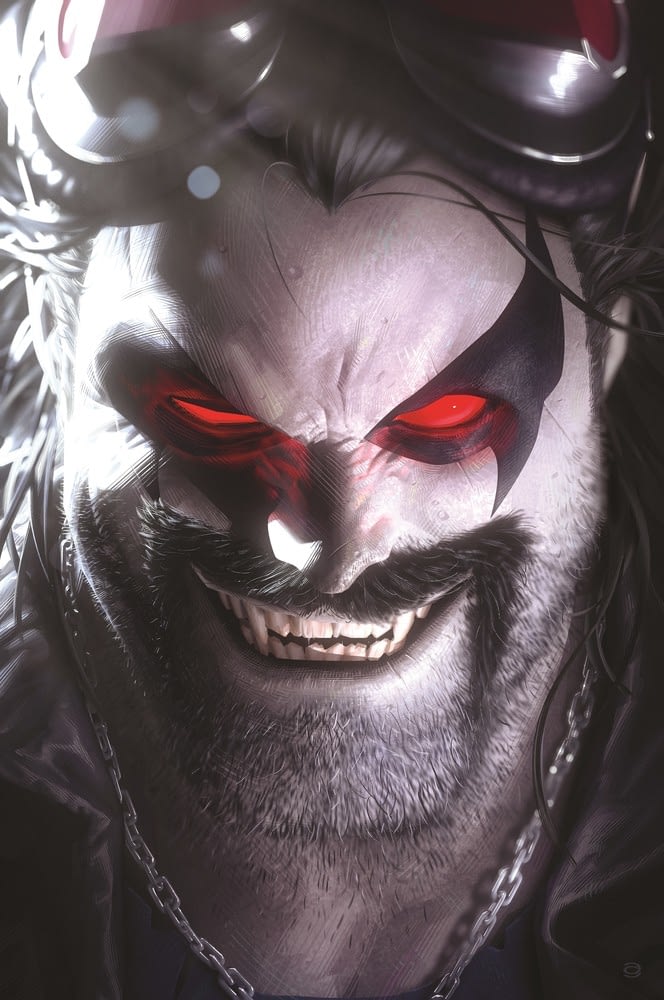 TEEN TITANS #32
written by ADAM GLASS
art by BERNARD CHANG
cover by GIUSEPPE CAMUNCOLI
variant cover by ALEX GARNER
Lobo's back—and he's got his daughter, Crush, dead to rights! At least she can ask him about the identity of her mother, right? And as the Teen Titans square off against the Main Man, an enemy more sadistic than any they've ever faced before, questions about the team's future are still hanging in the balance—that is, if they have any future at all!
Plus, Lobo wants a daughter he can be proud of. Crush wants nothing to do with her father. Lex Luthor is about to ruin Crush's life.
ON SALE 07.17.19
$3.99 US | 32 PAGES
CARD STOCK VARIANT COVER $4.99
FC | RATED T
THE TERRIFICS #18
written by GENE LUEN YANG
art by STEPHEN SEGOVIA
cover by DAN MORA
variant cover by RICCARDO FEDERICI
The end of the God Game is upon us—and technology has turned the Terrifics' lives upside down! At long last, the secret origin of the mysterious technological being known as the Keeper is revealed, and this story is actually a tale as old as time. If the Terrifics are to shut the Keeper down and stop his tech infection from spreading worldwide, our heroes will need to do something they never thought they could: stop evolution itself.
The Bizarro Terrifics were almost the most dangerous things in the universe. When Lex Luthor gives them a time machine, they become the most dangerous things in the universe. This will get weird.
ON SALE 07.24.19
$3.99 US | 32 PAGES
CARD STOCK VARIANT COVER $4.99
FC | RATED T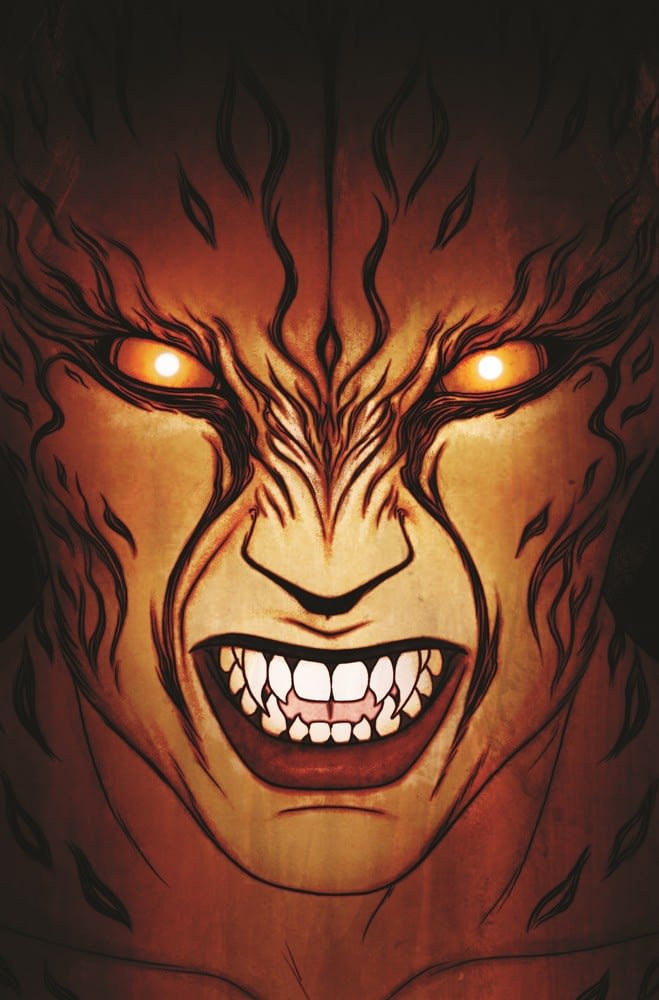 WONDER WOMAN #75
written by G. WILLOW WILSON
art by XERMANICO
cover by TERRY DODSON and RACHEL DODSON
variant cover by JENNY FRISON
At last, after years of exile: Wonder Woman returns to Themyscira! But in the wake of Ares' escape from his prison, the island is no longer the paradise she remembers… and the Amazons are no longer a united people! Disaster has forced Hippolyta's warriors to choose a deadly new ally, and Wonder Woman is powerless to convince them to turn back to the light! Who among the Amazons could possibly change the course of history? Only one: Diana's long-lost aunt, Antiope! A major figure of the Wonder Woman mythos returns in this extra-sized anniversary issue!
Plus, Lex Luthor visits fellow Legion of Doom member Cheetah. He comes bearing gifts: a mythical weapon, one rumored to be able to kill anything—even a god. Or, in Wonder Woman's case, a demi-god.
ON SALE 07.24.19
$4.99 US | 48 PAGES
CARD STOCK VARIANT COVER $5.99
FC | RATED T