There's lots we can say about Batman #68 out today, and believe me we are going to. But first, we note for Poison Ivy fans that yes, despite Poison Ivy appearing very prominently on the cover…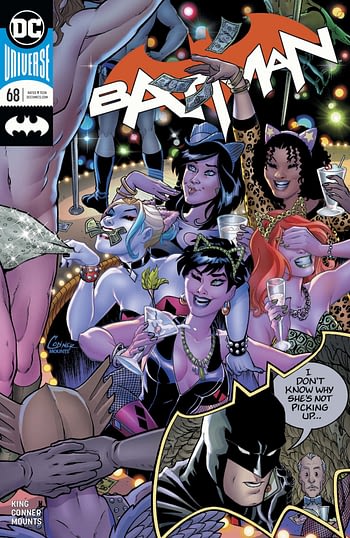 …she does not appear in the story by Tom King and Amanda Conner that appears within. So, no matter how pretty it is, and it is very pretty indeed… there's no Pamela present. Or Harley Quinn either but she's in everything.
And yes, some will state, how could she when she's just pupated like she has over in Heroes In Crisis?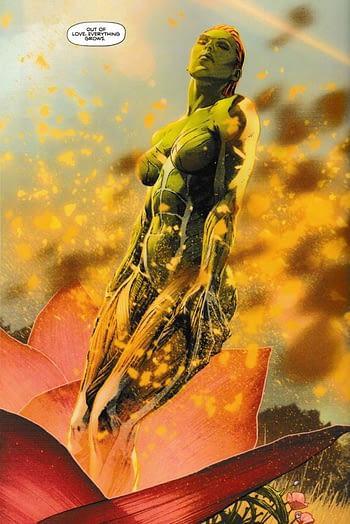 Well, a) it's a flashback b) it's a dream and c) it's a comic book.
More to come…
BATMAN #68
(W) Tom King (A/CA) Amanda Conner
Batman is making his way to the end of his Knightmares, but his unseen enemy has a few more tricks up his sleeve. It's time once again to stick a knife into the Caped Crusader's broken heart, letting the groom-that-could-have-been peer in on the bachelorette (or should that be "Catchelorette"?) party that never was. Artist Amanda Conner (Harley Quinn) rejoins the Bat-family for this month's special story-because who else you gonna invite to a shindig like this?
In Shops: Apr 10, 2019
SRP: $3.99