Avengers: Endgame opens in *checks calendar…15 days, and the coverage is in full swing now. This morning Entertainment Weekly revealed 6 new covers for their issue hitting stands this Friday. The covers feature the Original Six Avengers- Robert Downey Jr. as Iron Man, Chris Evans as Captain America, Scarlett Johansson as Black Widow, Mark Ruffalo as Bruce Banner/Hulk, Chris Hemsworth as Thor, and Jeremy Renner as Hawkeye. Check out all six below:
Part of the cover reveal is also a huge sit-down interview with the cast and Marvel Studios head Kevin Feige talking about everything- the history of the MCU, Avengers: Endgame, and more. Here is Feige discussing how he is building off Stan Lee, Steve Ditko, and Jack Kirby did and how he is intimidated by actors:
Well, we're following in the footsteps of what Stan and Steve Ditko and Jack Kirby were doing when it was a small group of them in a bullpen in Manhattan, having fun.

What's fun for me on the tail end is…I'm intimidated by actors. I'm intimidated by their ability to do what they do, because I get these cameras on me, and I'm shuffling, and I don't like it. So they're almost like a whole other species. When they're in their costumes, I get intimidated because I'm standing in front of these superheroes that I've been dreaming about. It takes me about 10 years to get comfortable with people [Laughter].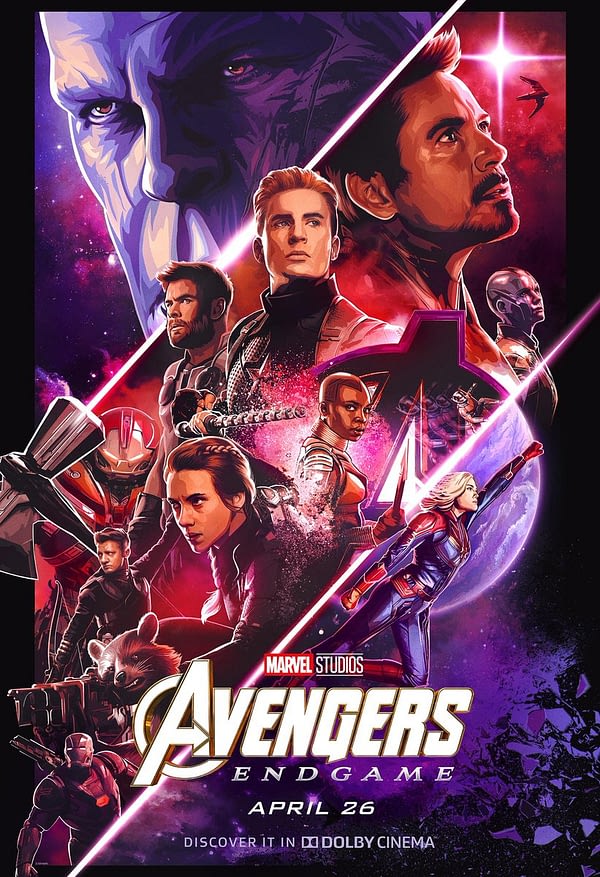 Avengers: Endgame opens April 26th.
Enjoyed this article? Share it!