A game that came up on our PAX East radar a bit on accident was a card game called Street Fighter Exceed from Level 99 Games. The company sent out info saying to "Come play Tycho's favorite game", as in Tycho Brahe, aka Penny Arcade co-founder Jerry Holkins. If they're saying Jerry loves it, you know we have to pop by and see what the fuss is about, right? The game is basically a version of Street Fighter for a tabletop card game setting. You pick a character from the series, most of which come with their own decks full of moves and abilities, which you can then use to fight each other with taking turns. Your Gauge builds and your health decreases as you go, much like it would if you played it in the arcade or on a console.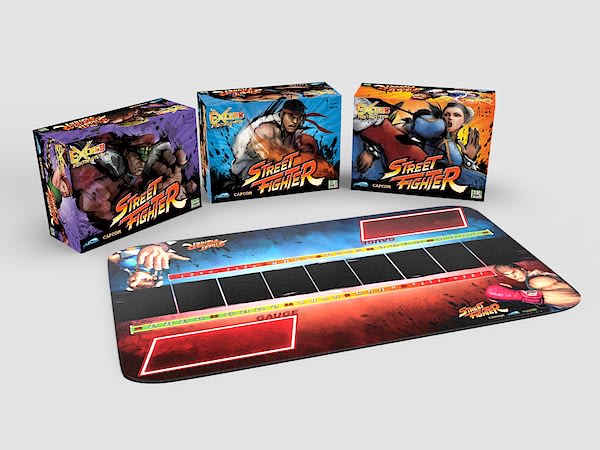 I found Street Fighter Exceed both interesting and frustrating. I loved the fact that I have a card game version of one of my favorite fighting games, but at the same time, it takes a bit to learn what to do and how to play it correctly to get the most out of your cards. I did a couple of test battles as Ken Masters as the developer played Ryu, and got my trash handed to me easily. But I would like to get back into the game and fight with other characters. The game currently has three seasons worth of decks for you to try out, so if you're a fan of Street Fighter, this may be worth your time to check out.
Enjoyed this article? Share it!