You know, it takes a lot of make us squirm a little while looking at a game, and at PAX East, Struggling took the top honor there. This is one of those games that relies on a little bit on the art and a little bit on the mechanic to drive you insane while playing it. This is a physics co-op title where you each play one of the two limbs to the creature you're playing that has three eyes and four mouths. While there doesn't seem to be a plot that we can see in the demo, the object is to work as a team to claw your way out of the depths of this skin-covered hellscape to freedom.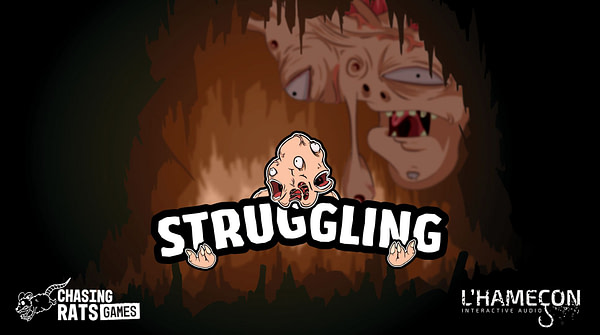 I had a lot of fun working in tandem to get the win and find my way to the top, or at least the top of whatever we're on. But the animations are basically here to add a gross-out factor and distract you from getting the job done as you avoid drowning in puss, bring melted by acid, blown up by random dynamite, and falling to your doom. The game has a Fall 2019 window, but to us it looks like it's about ready to go. When it does, we don't recommend eating beforehand.
Enjoyed this article? Share it!