Earlier this week, we pointed out that Dennis Barger, a self-proclaimed Trump voter, and owner of comic store Wonderworld Comics in Monroe, Michigan, was planning on ordering lots and lots of the unofficial Alexandra Ocasio-Cortez and the Freshman Force: New Party Who Dis? comic from Devil's Due.
So much so that he commissioned his own retailer exclusive cover by Olivia Pelaez, homaging the movie Mad Max: Fury Road.
With Alex in the Furiosa role… Fire And Fury Road? This is limited to 500 copies, and Dennis will have them all… ready for you to buy them from him.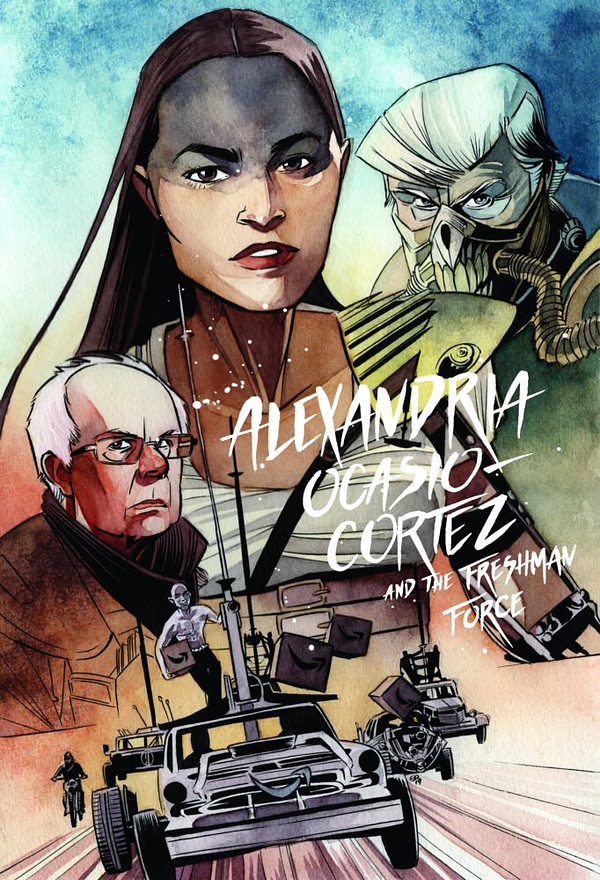 Also providing a retailer exclusive cover is Midtown Comics in New York, by Tiffany Groves. Expect it to be similarly limited in number.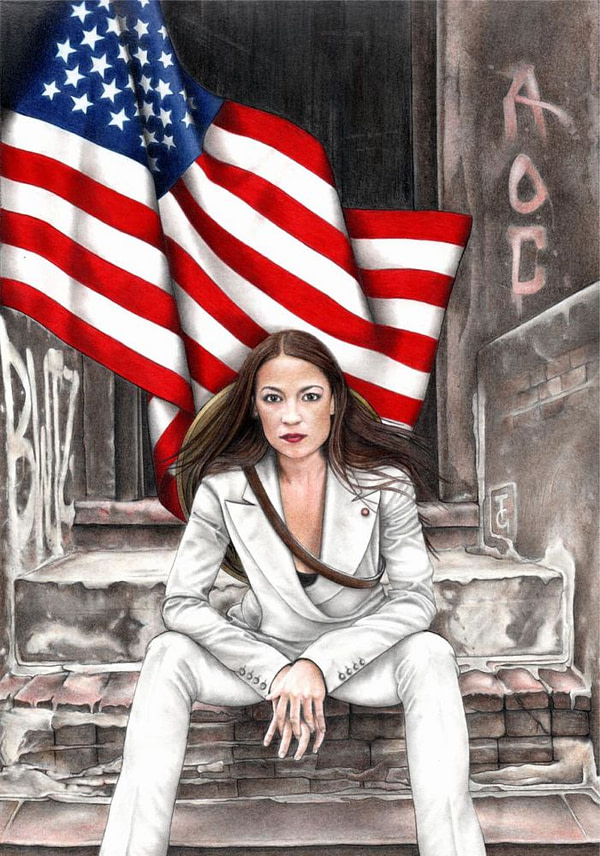 Any more for any more?
ALEXANDRIA OCASIO CORTEZ & FRESHMAN FORCE WHO DIS ONE SHOT
DEVILS DUE /1FIRST COMICS, LLC
(W) Josh Blaylock, Dean Haspiel, Pat Shand, Shawn DePasquale, Various (A) Hoyt Silva, Jill Thompson (A/CA) Tim Seeley
It's Alexandria Ocasio-Cortez and the "Freshmen Force" (of Congress) vs. the establishment in this all-new special! Comic creators converge to celebrate the election of the most diverse group of freshman Representatives in history, and spare no-one in this satire that takes aim at Washington. From the house that brought you Barack the Barbarian! Featuring comics from various artists and bonus activities and games.In Shops: May 15, 2019
SRP: $5.99