Detective Comics #1000 came out today, or last night, or yesterday afternoon, depending on your territory, store and timezone. You can see the London Forbidden Planet opening here. And, while this is mostly a non-continuity tribute to the 8 decades of Batman stories, you know that some aspects are going to leak into the main Batbooks. We looked at the re-emergence of Slam Bradley to DC continuity as part of a new mysterious Gotham group from Scott Snyder and Greg Capullo, and a reworking of the legend of the death of Thomas and Martha Wayne by Kevin Smith and Jim Lee. But what else might be hanging around?
Well, we have the tale of Knute Brody by Paul Dini and Dustin Nguyen. The worst henchman in all of Gotham.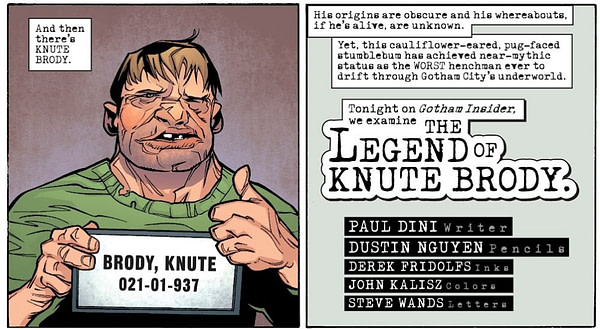 The Groo of cannon fodder, any of Gotham's super-villains who hire him, find he accidentally destroys all their plans, without the superheroes having to do anything.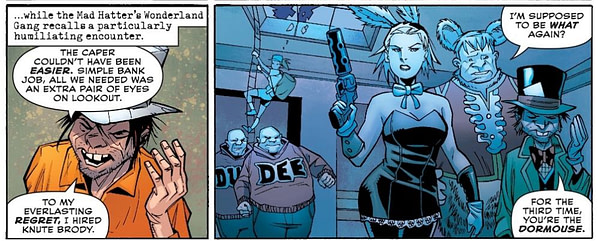 And it turns out it's just another identity of the Bat family, getting in there first and proactively preventing the rogies gallery from even getting their plans off the ground.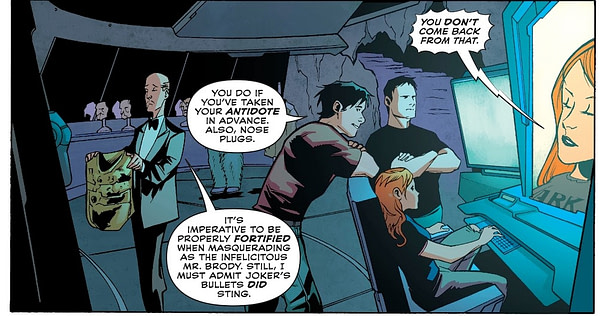 It's a good gag, but will this give the readers a heads up if Knute Brody turns up in the background of a supervillain assault?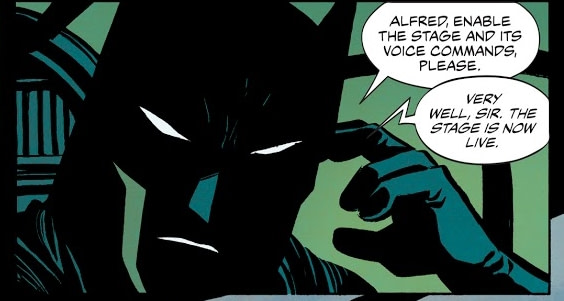 Warren Ellis and Becky Cloonan give us the Batman Who Plans, creating a trap that he guides the bad guys towards, before using voice commands to turn the generic warehouse against the villains.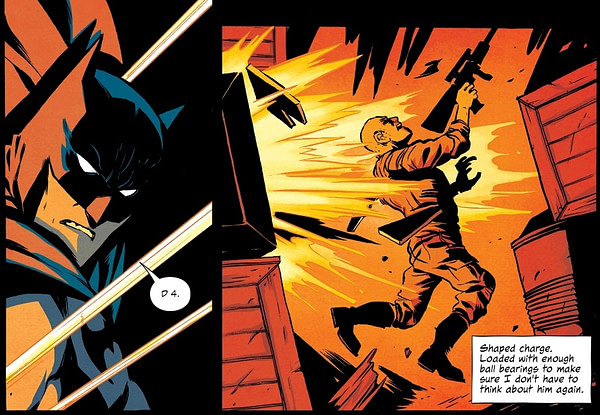 To be fair, this is pretty much how I always thought he would do things. But now this is in openly in his toolbox, why not? Or could it be turned against him? Or has Batman planned for that too? Of course he has.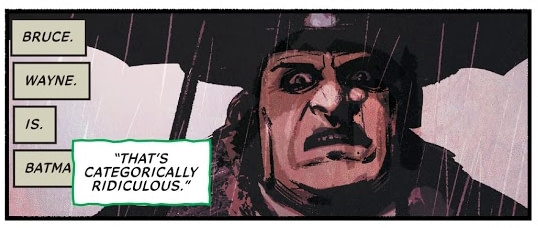 Brian Bendis and Alex Maleev have a future set storyline in which the Penguin reveals that he knew Batman was Bruce Wayne for decades. Is that true of the current day Penguin?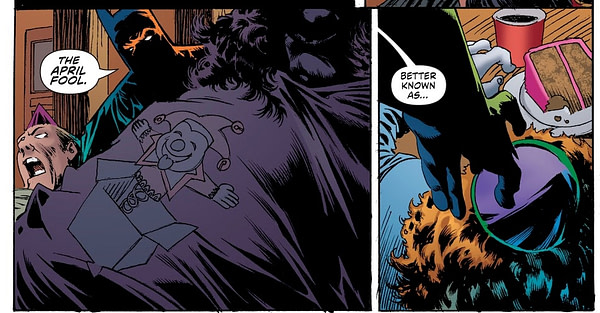 We already have the Joker's Daughter, but in The Last Crime In Gotham by Geoff Johns and Kelley Jones, we get the last day of a villain known as The April Fool, or…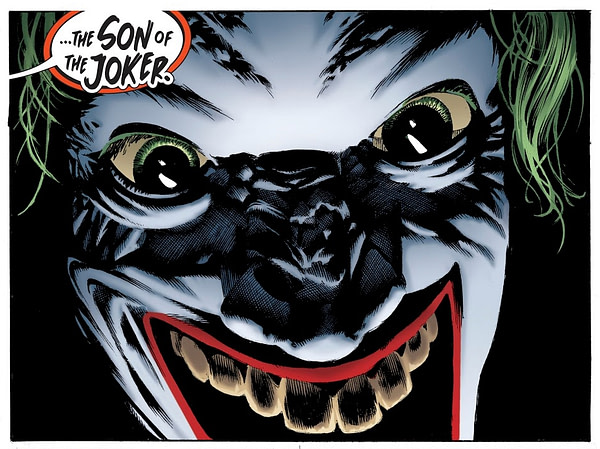 The Son Of The Joker. Could he be introduced in an upcoming Geoff Johns comic? And then we have the story that will continue into Detective Comics #1000 by Peter Tomasi and Doug Mahnke that introduces the Arkham Knight to DC comics continuity. But first of all, adds another wrinkle of its own…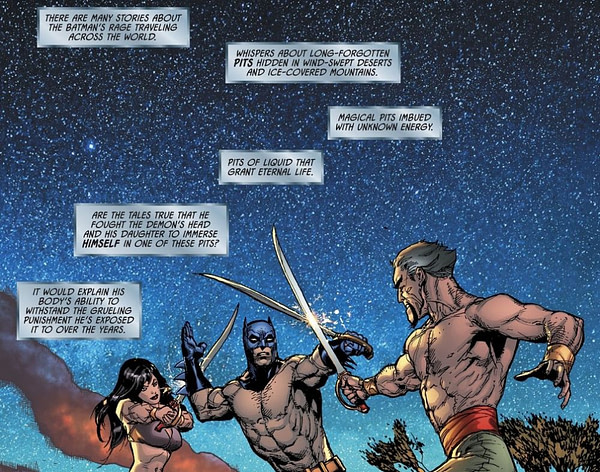 Batman did indeed dip into the Lazarus Pit. Has its effect continued to this day? Oh and yes, that certain Arkham Knight and his way of looking at Batman that may not be too far from Batman's actual impact on the world if real…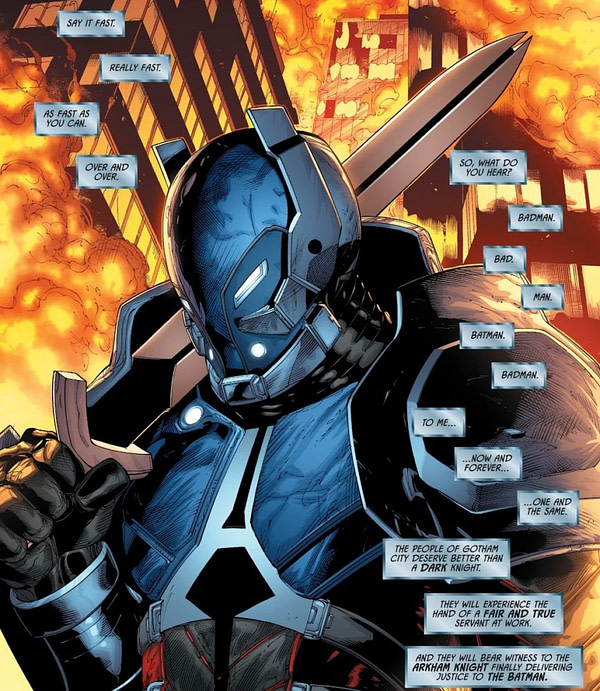 …would Zack Snyder like that one?
DETECTIVE COMICS #1000
(W) Peter J. Tomasi, Brian Michael Bendis, Paul Dini, Warren Ellis, Geoff Johns, Tom King, Dennis O'Neil, Christopher Priest, Kevin Smith, Scott Snyder, Others (A) Doug Mahnke, Neal Adams, Greg Capullo, Tony S. Daniel, Steve Epting, Kelley Jones, Andy Kubert, Alex Maleev, Dustin Nguyen (CA) Scott Williams (A/CA) Jim Lee
After 80 years, it's here-the 1,000th issue of DETECTIVE COMICS, the title that literally defines DC! This 96-page issue is stacked with an unbelievable lineup of talent that will take you on a journey through Batman's past, present and future…plus a sensational epilogue that features the first-ever DC Universe appearance of the deadly Arkham Knight! But who is under the mask? And why do they want Batman dead? The incredible future of Batman adventures begins here! Will have decade appropriate trade dress. In Shops: Mar 27, 2019 SRP: $9.99