At the Clueless reunion panel held at C2E2 today, Paul Rudd found himself sitting on the littlest seat on stage. Surrounded by Breckin Meyer, Alicia Silverstone, and Donald Faison talking about the impact of the film, working together and challenging each other's memories – and how many of the actors suddenly became Meyer's roommates for the week after the movie.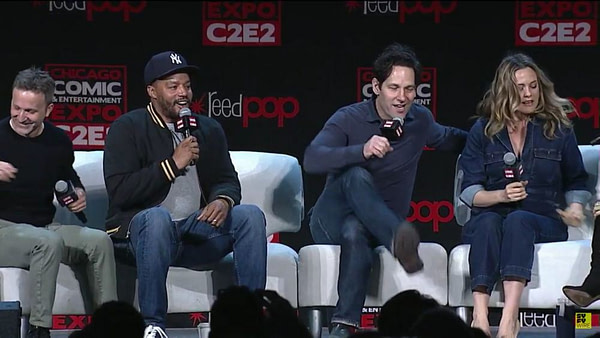 It is also Paul Rudd's first Comic Con of any description, and he arrived late to the panel, apologizing and wondering why it took him so long to write his name so many times when it's only eight letters long.
And yes, his role as Ant-Man loomed large, with Donald Faison geeking out over Paul and demanding he spill everything about Avengers: Endgame. Paul replying smugly "I know everything" and leaving it there with a sh*t eating grin…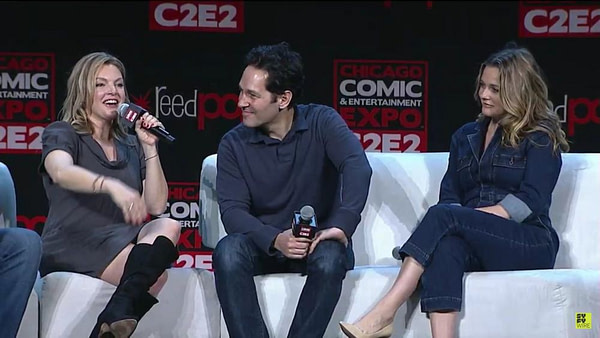 Yeah, that one.
He also talked about meeting with Stan Lee on the Ant-Man movie when Stan was filming his cameo. And then afterwards, Lee stayed to watch a scene being shot and he told Paul how happy he was for Ant Man to be made into a film, and that it made him really excited that you'd be able to really see the scale as he imagined it, that in in comics it's harder convey that.
"I really think the effect will be as I've imagined, I've never been able to see the way I'd imagined it."
We were left wondering what the famous movies Breckin Meyer has ghost-written but he's not allowed to say are… those NDAs must expire at some point.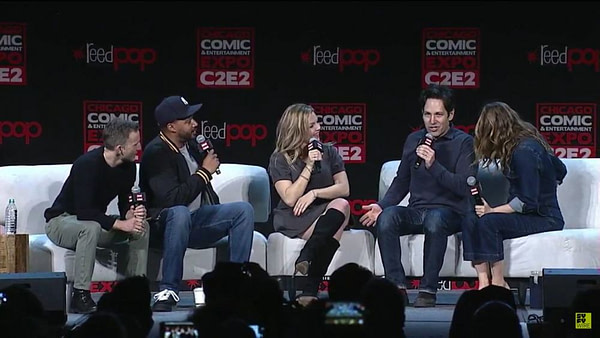 Avengers: Endgame opens in theaters on April 16th 2019.
C2E2 continues throughout the weekend in Chicago, check back for our ongoing coverage.