Marvel is holding their War of the Realms panel at C2E2 right now, and Bleeding Cool ace reporter Brian Lake is on the scene sending us live reports from the show. After opening with a video of Marvel creators trying (and mostly failing) to name all ten of the titular realms, Marvel began showing off interior art from War of the Realms and its various spin-offs and tie-ins.
First up, War of the Realms itself, with new interior pages from Russell Dauterman and Matthew Wilson: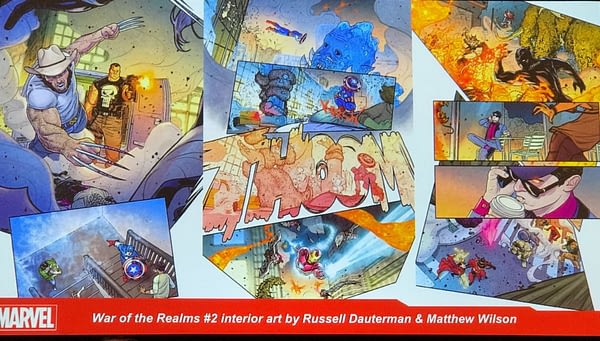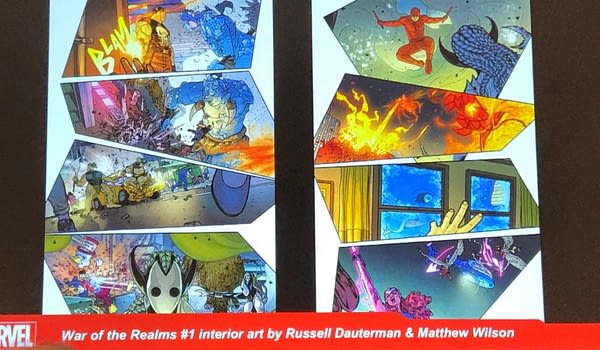 Next up, some interiors by Andre Lima Araujo and Chris O'Halloran from War of the Realms: Journey Into Mystery: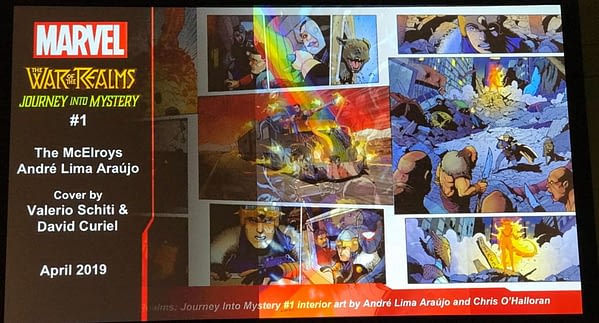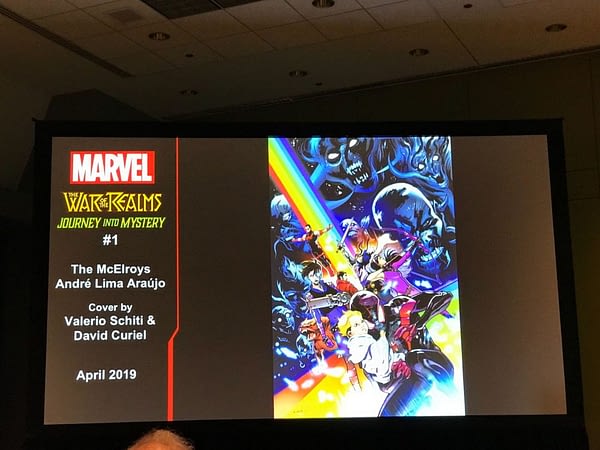 And some art by Andrea Sorrentino and Matthew Wilson from War of the Realms: War Scrolls: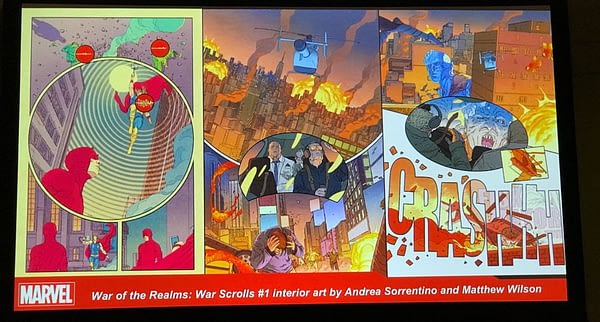 Thor interiors by Mike del Mundo:
War Scrolls interior art by Joe Quinones, Joe Rivera, Rico Renzi, Andrea Sorrentino, and Matthew Wilson, including a look at the Howard the Duck story which Chip Zdarsky describes as Howard needing rent money and looking for a lost dog.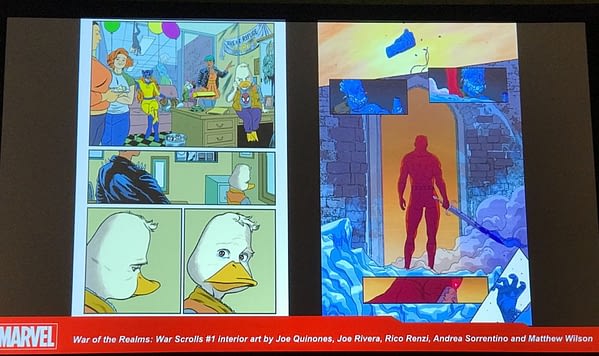 Ed McGuinness art from Avengers: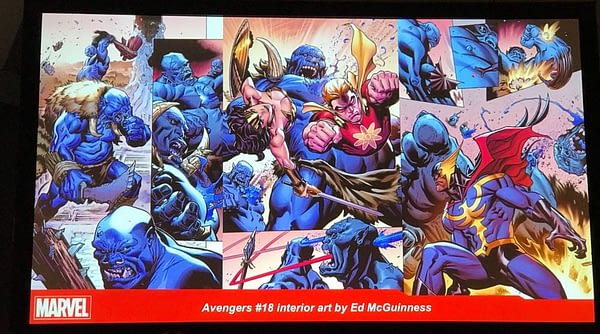 The cover to Venom #13: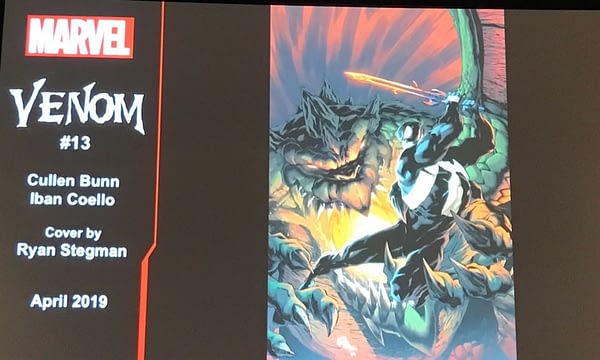 Art by Pere Perez from War of the Realms: X-Men: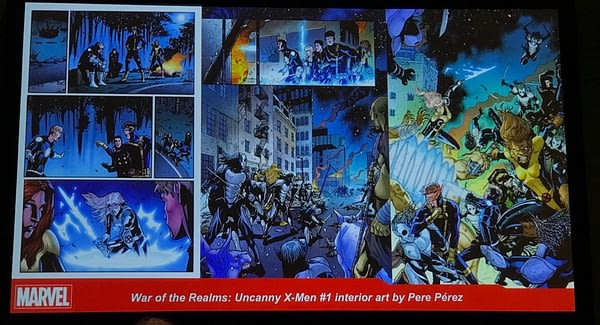 And this War of the Realms poster from Mondo by artist Matt Taylor:
Last but certainly not least, Marvel shared a Marvel Insider code worth 10,000 points, so if all the redemptions aren't already used up, check that out below: