Facing down with some Stygian thugs in next week's Savage Sword of Conan #3, Conan the Barbarian takes a page out of the playbook of WWE Superstar Braun Strowman to take them out. First, he lures them in, with his back up against the wall.

Then he makes use of a few convenient grappling hooks…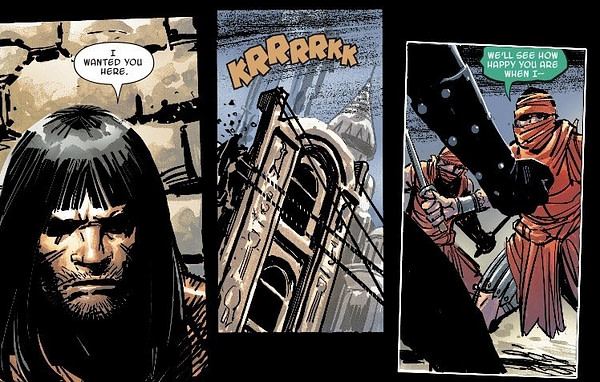 And finally, with the help of a horse…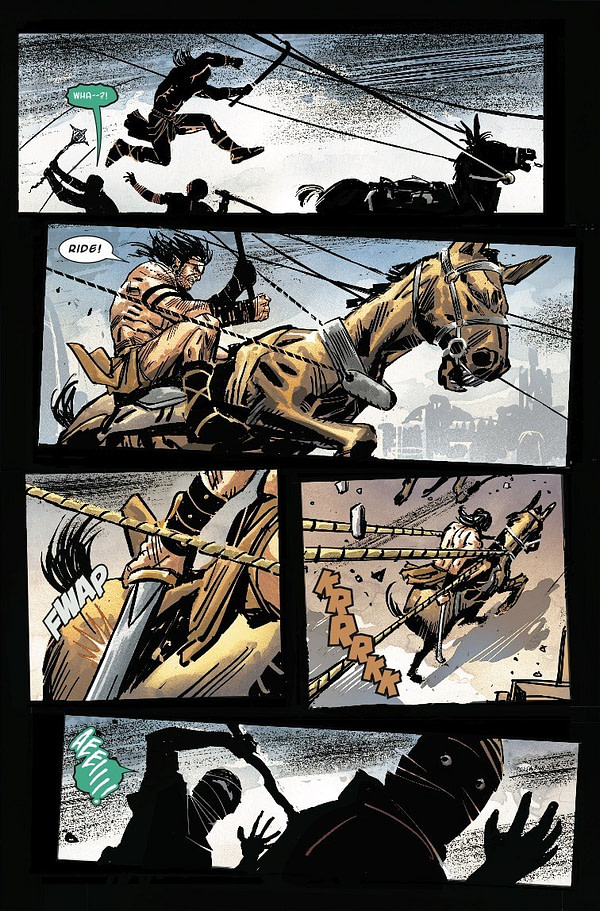 Yeah, looks familiar…
The only question is, which one of these bad guys is gonna run for mayor?
Savage Sword of Conan #3 hits stores next Wednesday.
Savage Sword of Conan #3
(W) Gerry Duggan (A) Ron Garney (CA) Alex Ross
THE DEADLY CATACOMBS OF KOGA THUN!
• CONAN descends into Stygian catacombs in search of a mystical treasure…
• But what secrets does the trove hold, and can Conan trust his compatriots?
• No matter–the undead forces of KOGA THUN have other plans for the barbarian!
• PLUS: The next chapter in an all-new CONAN novella, running through the SAVAGE SWORD OF CONAN series!
Parental Advisory
In Shops: Mar 20, 2019
SRP: $3.99