Today, Marvel decided to wake everyone up bright and early with a new trailer and poster for Avengers: Endgame. This isn't that surprising considering that Captain Marvel is now in theaters and the movie is a little over a month away. It was the lack of build-up that took everyone by surprise. The other thing that took people by surprise was the fact that someone was missing from the header. Danai Gurira plays the warrior Okoye and one of the people left behind after the Snap in Avengers: Infinity War. She is going to have a place in Avengers: Endgame and she features on the poster but her name wasn't at the top. Marvel posted a new poster to their official Twitter with Gurira's name up top where it belonged.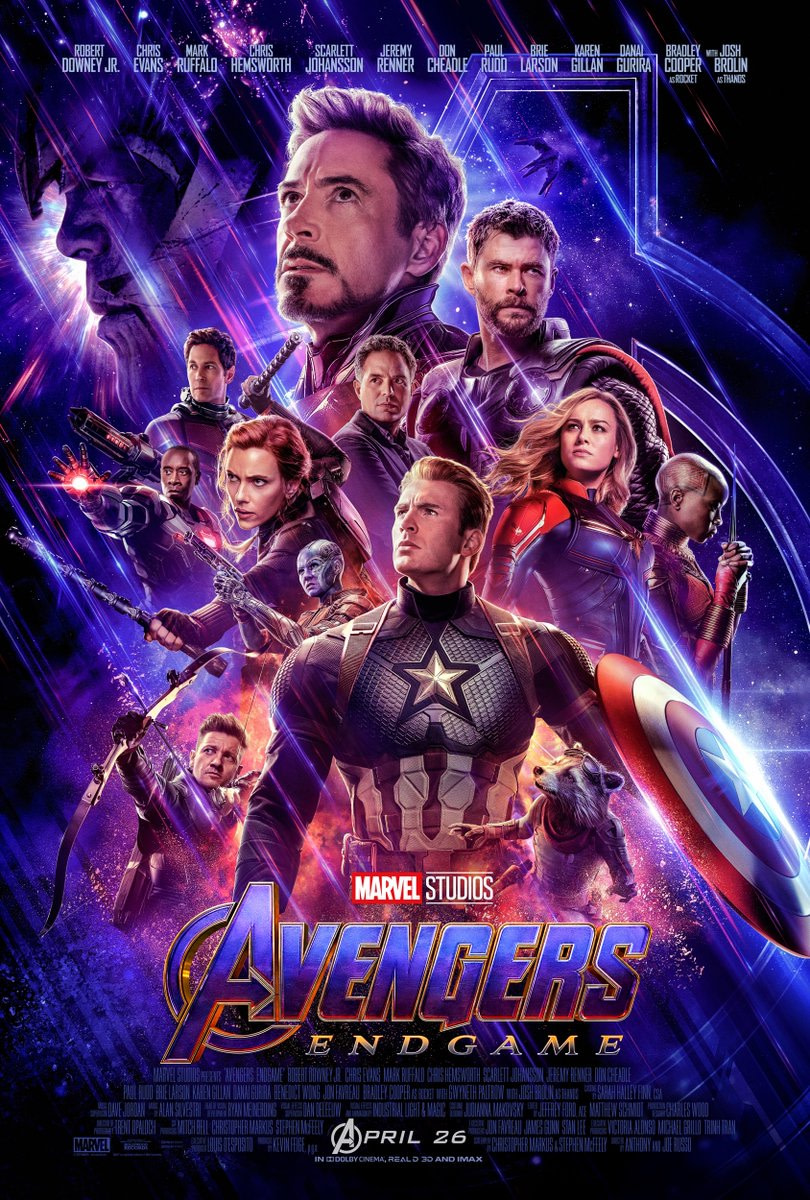 They said "She should have been up there all this time" but didn't offer an explanation as to why she wasn't included in the first place. The internet was up in arms and called Marvel out for leaving her off. At least they admitted it and fixed the problem.
Summary: After the devastating events of Avengers: Infinity War (2018), the universe is in ruins. With the help of remaining allies, the Avengers assemble once more in order to undo Thanos' actions and restore order to the universe.
Avengers: Endgame, directed by Anthony and Joe Russo, stars Robert Downey Jr., Chris Evans, Scarlett Johansson, Jeremy Renner, Mark Ruffalo, Chris Hemsworth, Josh Brolin, Karen Gillan, Paul Rudd, Brie Larson, Benedict Cumberbatch, Don Cheadle, Tom Holland, Chadwick Boseman, Paul Bettany, Elizabeth Olsen, Anthony Mackie, Sebastian Stan, Letitia Wright, Dave Bautista, Zoe Saldana, Chris Pratt, Evangeline Lilly, Jon Favreau, Sebastian Stan, Pom Klementieff, Michelle Pfeiffer, Gwyneth Paltrow, Sean Gunn, Katherine Langford, Ty Simpkins, Winston Duke, and Danai Gurira. It will be released on April 26, 2019.