Comic book writer Mags Visaggio posted the following;
Where were you in '81?

News tomorrow. pic.twitter.com/hyQOjpE5aY

— Magdalene Visaggio @ ECCC N-2 (@MagsVisaggs) March 14, 2019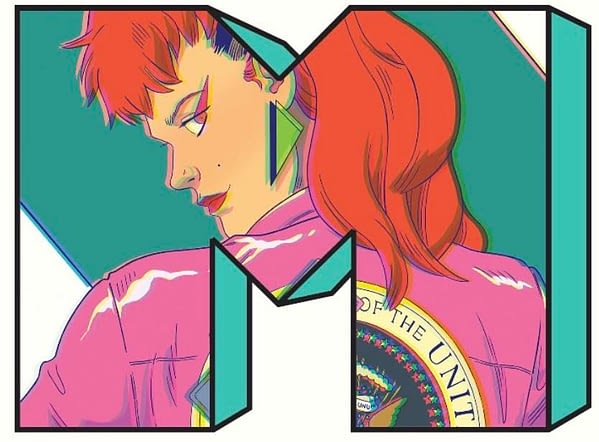 What could it be? Well, Emerald City Comic Con's schedule suggests we could look to SYFY WIRE'S Fangrrls panel, Grrls Who Make The Comics We Love with Mags Visaggio, Agnes Garbowska, Hope Nicholson and Chryssy Cheung…
Hmmm… that could be Chryssy doing a specific retro style. Not sure. But some people clearly know…
I am VERY excited for this book. Everything I've heard about it so far sounds great!

— Oliver Gerlach (@olliegerlach) March 14, 2019
Lots of responses that folk weren't born then, though this is probbly the closest to my ezperience.
Where was I in '81? For most of it probably blasting blasting Duran Duran's 'Planet Earth' on the Hi-Fi, being thoroughly addicted to the Atari 2600 & obsessing over my 2000AD comics. (Attached 'Johnny Alpha' artwork by the wonderful @montynero ) pic.twitter.com/fzFtDmuFs4

— Jon Cahill (@JonCahill74) March 14, 2019
A little less Duran Duran, a little more Madness… so, where were you in 1981? And where wil you be tomorrow?
Enjoyed this article? Share it!