Welcome to Thank FOC It's Friday, a weekly mailing list, similar to The Daily LITG, but every Friday and planned to coincide and cover the demands of Final Order Cut Off. The date when retailers have a last chance to amend their advance orders for comic books without penalty.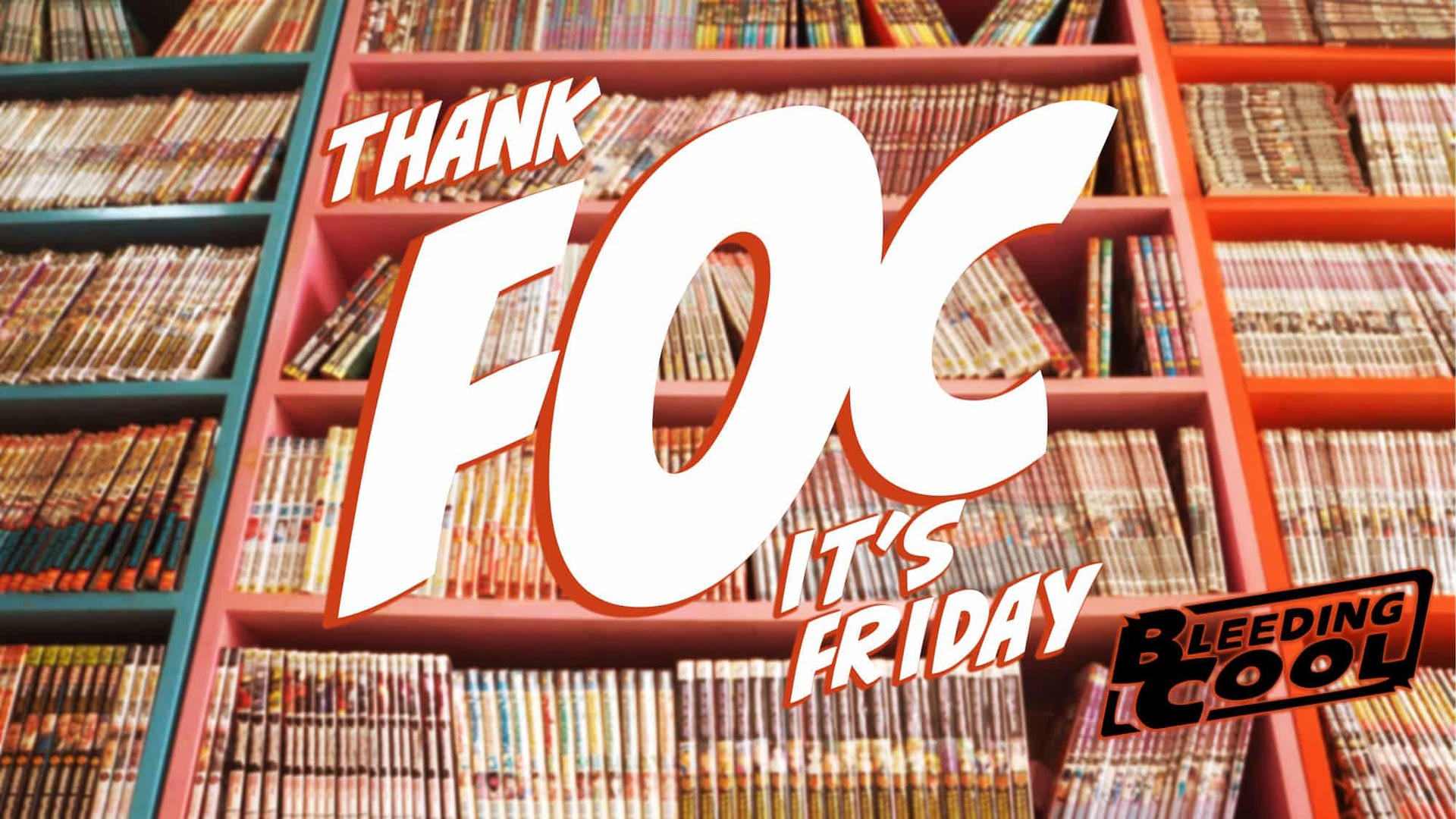 A last chance for publishers to promote books while orders can still be added and a time for credits to be amended, new covers to be revealed and a final push given. This is an attempt to sift through them all and find the most relevant items.
You can sign up here or with the form at the bottom.
Now, many retailers will know all this, but some things may slip through even the most diligent retailer's attention. And if nothing else, it may be useful to try for a one-stop shop that may start some thoughts, even if it doesn't finish them.
We've had some more ComicsPRO Summit coverage – and more to come this weekend.
And more of note
What's FOC'ing this week?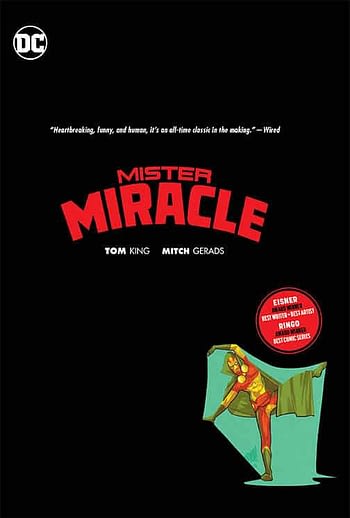 How did Astro Hustle #1 do? #2 from Dark Horse is up for FOC
Batman #68. Yes it's still Knightmares but it's also Amanda Conner. And Hen Night.
The Mister Miracle and Batman: White Knight exclusive direct market hardcovers is up, with a new cover (above) for the former.
And DC also has its D Day OGN Six Days by Robert Venditti, Kevin Maurer and Andrea Mutti.
While Suicide Squad Black Files #6 ends the series – possibly with all of those Jai Nitz revelations promised a coupd of years ago?
Teen Titans: Raven by Kami Garcia and Gabriel Picolo is the latest DC Ink title for Young Adults and has a special promotion for retailers depending how many they order.
IDW launches Jade Lagardère and Butch Guice's Amber Blake.
While fresh from ComicsPRO, Dirk Wood has a third volume of Full Bleed.
There's the return of Section Zero #1 by Karl Kesel and Tom Grummett from Image.
Immortal Hulk #16 keeps adding demand – are your numbers going up?
Major X #1 launches, looking like the most Rob Liefeldy title ever.
Marvel Team-Up #1 is the new Ms Marvel title, her second ongoing series.
Boom has a new series weith Jim Henson Storyteller Sirens #1 – well timed as Storyteller has been getting Neil Gaiman multi-media involvement.
A spookier new beginning for Rocko's Modern Afterlife #1. Which now has a new, open-to-order, FOC cover by Jorge Corona (below).
Obey Me #1, the new horror comic by Mario Mentasti, Ben Herrera and Emmanuel Ordaz Torres from Dynamite.
Xena Warrior Princess #1 gets another go around from Dynamite by Vita Ayala and Olympia Sweetman.
Stiletto: Officer Down #1 gets a new launch by Palle Schmidt from Lion Forge.
Hellchild Blood Money #1 launches from Zenescope.
All FOC'ing weekend long. What's on your FOC?
Sign up below and we'll see what Thank FOC It's Friday brings next week…
All FOC'ing weekend long. What's on your FOC?
Sign up below and we'll see what Thank FOC It's Friday brings next week…
Enjoyed this article? Share it!