In February, Bleeding Cool reported that the delay-plagued Doomsday Clock had suffered another setback, with the Pen-Penultimate issue of the unauthorized sequel to Watchmen pushed back one week, from March 27th to April 3rd. Today, Newsarama reported another delay for the book, with a new release date set for April 10th. However, Bleeding Cool can now EX-X-XCLUSIVELY confirm that Doomsday Clock #10 has been pushed back again, this time to the ambiguous release date of "in our hearts all along."
"Doomsday Clock was never meant to be an actual comic book series published on a rigid schedule," writer Geoff "Jeff" Johns reportedly said of the delays, tapping his finger on his chest. "It's always been right here, inside of us, the whole time."
As a result of further delays to Doomsday Clock #10, subsequent issues of the series will also be pushed back, with Doomsday Clock #11 now scheduled for release "when monkeys fly out of our butts" and Doomsday Clock #12 set to come out in "time and space are meaningless constructs created by humanity in a futile attempt to understand the fleeting nature of life."
Bleeding Cool will continue to keep you updated on further developments.
DOOMSDAY CLOCK #10 (OF 12)
(W) Geoff Johns (A/CA) Gary Frank
This stunning issue of the critically acclaimed hit maxiseries reveals the secrets behind Dr. Manhattan and his connection to the DC Universe.
In Shops: ???
Final Orders Due: Whenevs
SRP: $4.99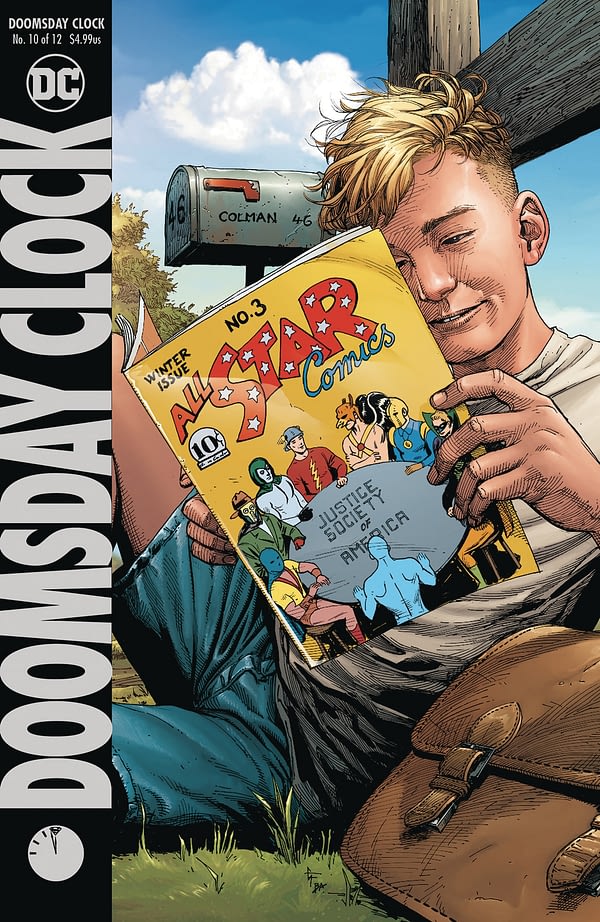 Enjoyed this article? Share it!