It's not exactly a surprise that Al Ewing likes to make his Marvel titles play with all the others – even those that Marvel has forgotten about itself. Ultimates, US Avengers, Rocket, Royal, Mighty Avengers, Avengers Weekly, Loki, they have tried to do as much to tie in with previous issues while being totally themselves. Immortal Hulk is probably the best example of that, and proof that you can play with others while still standing out from the pack and most definitely doing your own thing.
And that's all over today's Immortal Hulk #14 with Kyle Hotz filling in for Joe Bennett for an issue.
We get the funeral of General Ross.

Steve's not there because he has been arrested for Ross' murder over in Captain America.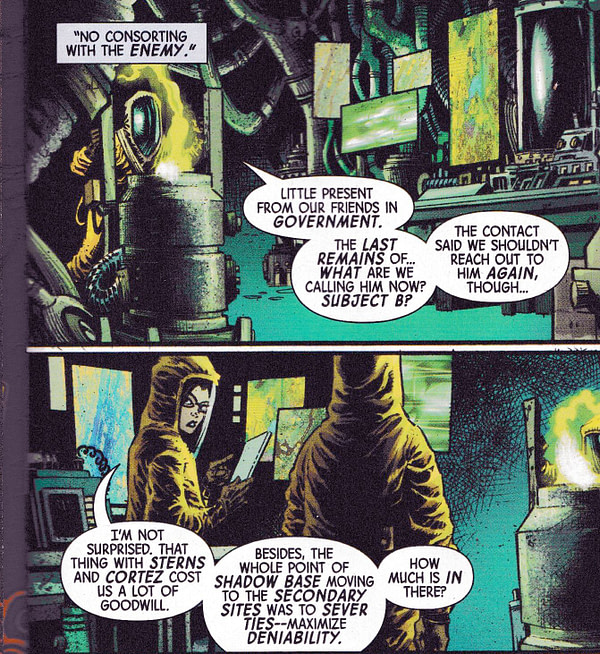 Sterns and Cortez? That's the scientific folk getting up to mischief in Hulkverines right now.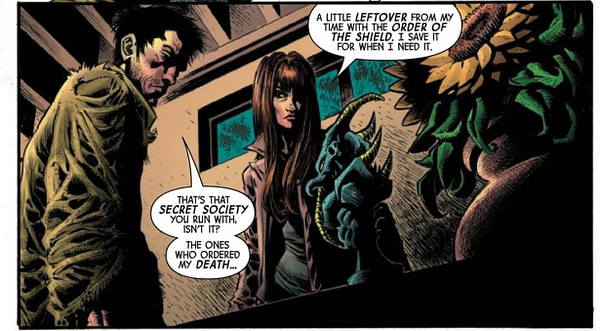 Tons of Betty Ross' life as the wife of Bruce Banner, the Red She-Hulk and, yes, a member of the ancient organisation, the Order or Brotherhood of the Shield in Defenders. Everyone else may have forgotten, Al has not.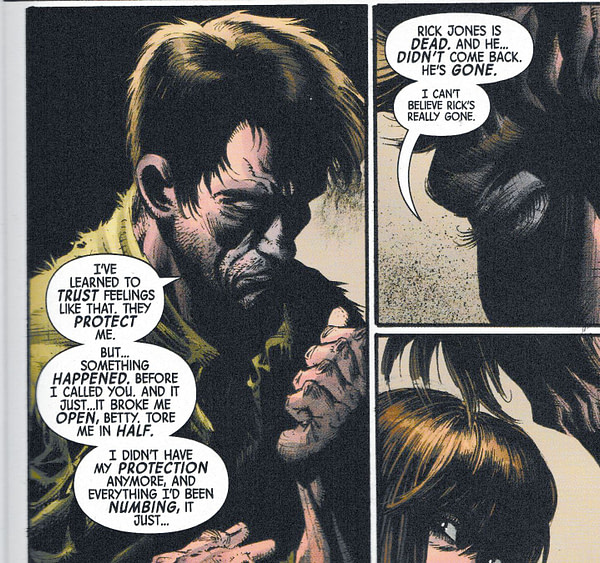 Nor the way the Hulk behaved as he was revived during Secret Empire.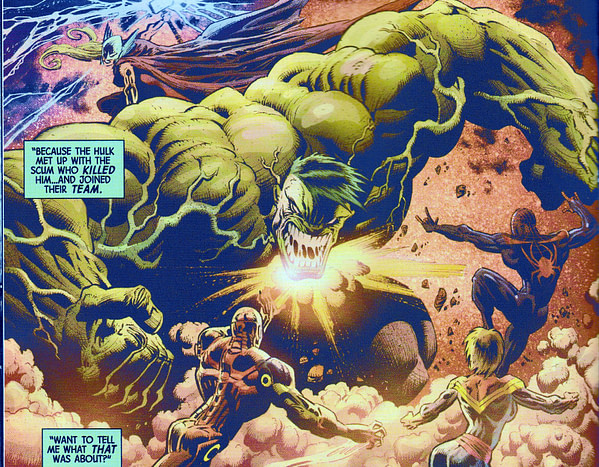 Or who died. More still to reconcile. And a new reality for all gamma-infused people to wake up to.
People at Marvel Comics and DC Comics have been talking about having more 'connective tissue' in their shared universes. Al Ewing remains the poster boy for who to do it entertainingly.
Secret Empire's Nick Spencer isn't too bad either, with Amazing Spider-Man #16.HU continuing Black Cat's returning memories of being Peter Parker/Spider-Man's partner, memories removed for One More Day, then suddenly returned with potentially traumatic consequences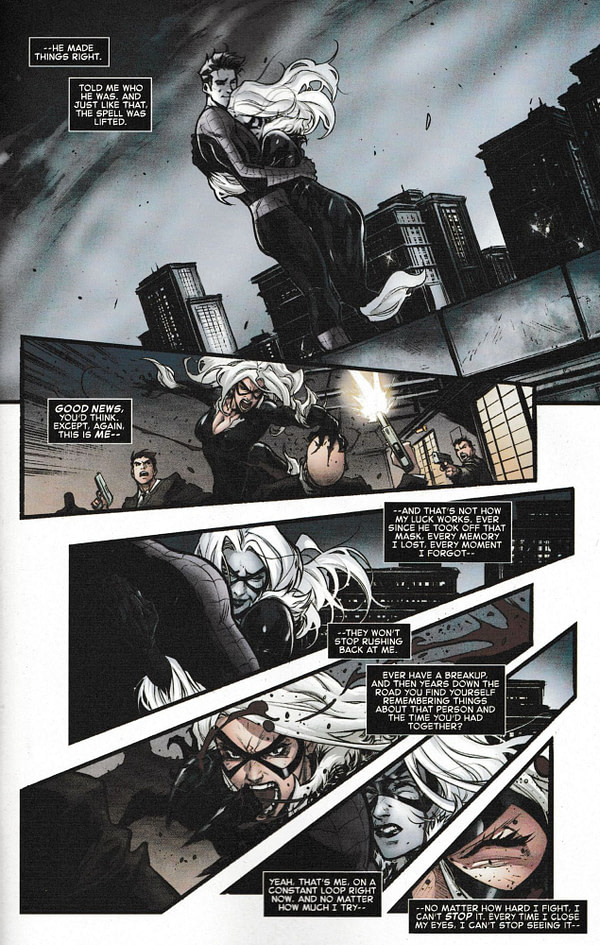 And keeping One More Day in the headlines… whether people want to forget it or not.
IMMORTAL HULK #14
(W) Al Ewing (A) Kyle Hotz (CA) Alex Ross
• Betty Ross is going through a lot. She's having a family crisis. Her employers won't pick up the phone.
•  And at her door is the husband she thought was dead. But Bruce Banner hasn't come alone.
•  He's brought the IMMORTAL HULK. Rated T+ In Shops: Mar 06, 2019 SRP: $3.99

AMAZING SPIDER-MAN #16.HU
(W) Nick Spencer (A) Iban Coello (CA) Greg Land
"HUNTED" TIE-IN!
•  Black Cat's luck is on the rise.
•  She came out of the run-in with the Thieves Guild still intact, her bridges with Spider-Man are mostly mended and the world is her oyster (well, it is NOW).
•   But the job she just took is going to change everything… Rated T In Shops: Mar 06, 2019 SRP: $3.99