We mentioned yesterday that the new Darth Vader comic book, Star Wars: Vader: Dark Visions #1…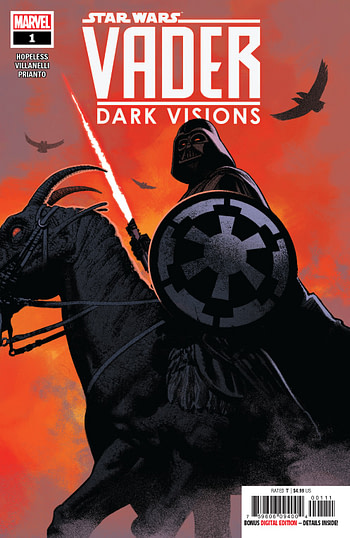 …seemed to reflect the classic Frank Frazetta painting, The Death Dealer.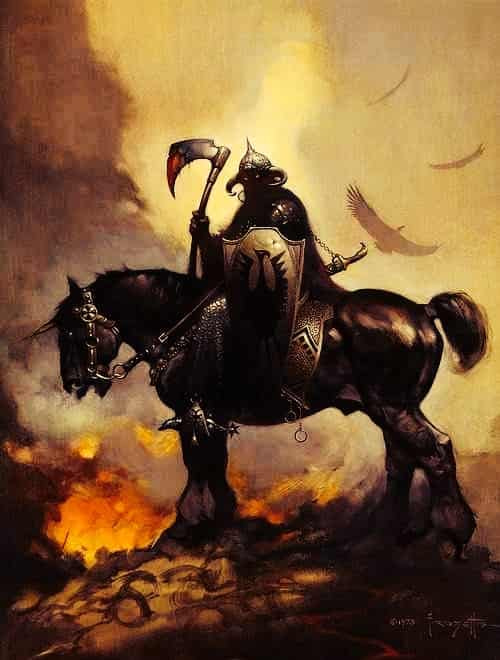 It is one of the more homaged paintings for comic book covers. Even My Little Pony had a go once, courtesy of Tony Fleecs.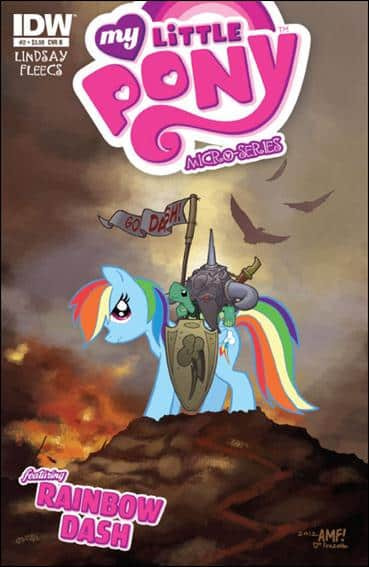 But there seems to be a rush on them at the moment. As well as giving us a League Of Eztraordinary Vampires planet in The Green Lantern #5, throwing in every vampire icon you can think of on the planet Voor, we also get another horned god…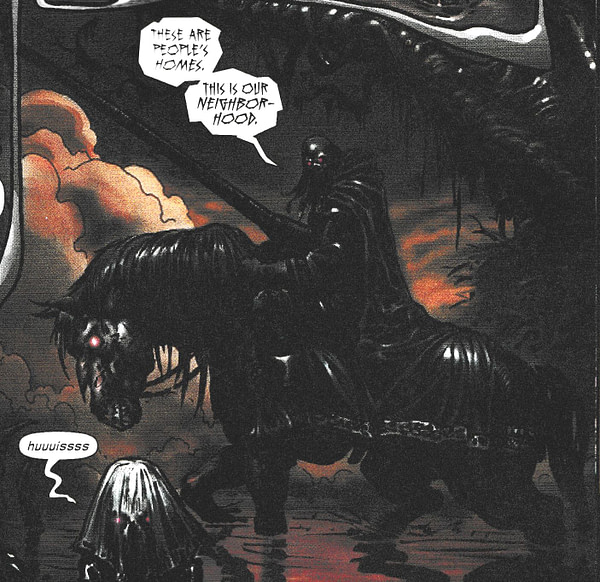 Death Dealer as a represenatative of the Neighbourhood Watch? There's a reference on every page if you look for it… it must be fun to be Liam Sharp right now.
GREEN LANTERN #5
(W) Grant Morrison (A/CA) Liam Sharp
"Blackstar at Zenith!" Hal Jordan has abandoned the Green Lantern Corps to join the Blackstars! But to do so, he'll need to convince their leader, Countess Belzebeth, and pass an initiation test. Which means he must survive a series of trials on the vampire planet Vorr, whose entire population wants to feast upon him! It's cosmic goth at its bloodiest…with a cliffhanger that's even bloodier! In Shops: Mar 06, 2019
SRP: $3.99

STAR WARS VADER DARK VISIONS #1 (OF 5)
(W) Dennis Hopeless (A) Paolo Villanelli (CA) Greg Smallwood
WHO IS DARTH VADER?
He has been many things: a SITH warrior, a commander, a destroyer. DARTH VADER is to many throughout the GALACTIC EMPIRE a symbol of fear and mysterious, otherworldly power. But there are some who have seen the DARK LORD in a different light. There are some corners of the galaxy so dark and desperate that even Vader can be a knight in shining armor. The first issue of a new STAR WARS limited series, writer Dennis Hopeless (CLOAK AND DAGGER, JEAN GREY) sheds new light on the many sides of the galaxy's greatest villain.
Rated T In Shops: Mar 06, 2019 SRP: $4.99