In the Marvel Universe, dead means dead. For about five minutes. Then dead means lucrative resurrection mini-series, followed by a number one issue relaunch for your title, and all of the transient sales benefits that go along with it. No one knows this better than Betty Ross. Multiple people close to her in life have died, including her husband, and dad, and even herself, as we see in this preview of next week's issue of Immortal Hulk #14.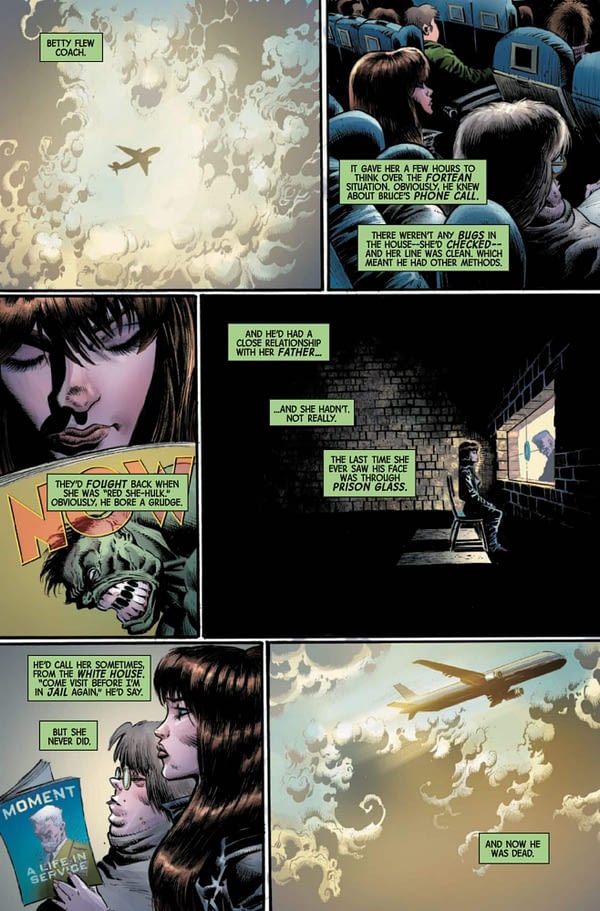 But Betty, much like Marvel readers tired of endless gimmickry, is starting to get cynical about the whole thing. It seems Betty just can't view her father's death as real, probably because she knows he'll be back within a year, two years tops.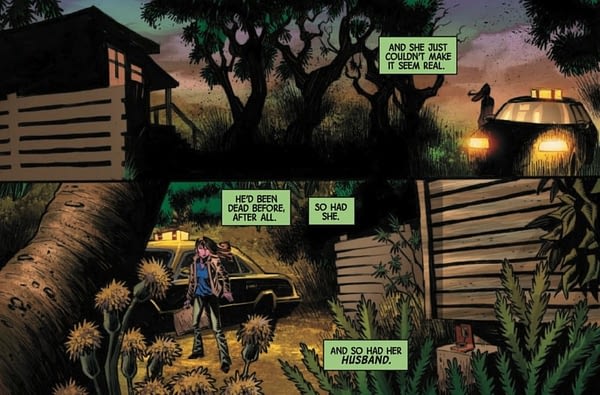 And really, isn't that the moral of Immortal Hulk? When it comes down to it, isn't everyone in the Marvel Universe an Immortal Hulk?
The AV Club had this EX-X-X-CLUSIVE Marvel preview before we stole it. Immortal Hulk #14 hits stores next Wednesday.
Immortal Hulk #14
(W) Al Ewing (A) Kyle Hotz (CA) Alex Ross
• Betty Ross is going through a lot. She's having a family crisis. Her employers won't pick up the phone.
• And at her door is the husband she thought was dead. But Bruce Banner hasn't come alone.
• He's brought the IMMORTAL HULK.
Rated T+
In Shops: Mar 06, 2019
SRP: $3.99