This is the Top Ten Bleeding Cool Bestseller List, as compiled by a number of comic stores from their sales on Wednesday and Thursday. It measures what are known as the "Wednesday Warriors", those who can't wait till the weekend to get this week's comics. We salute you, and the keenness you bring to your passion.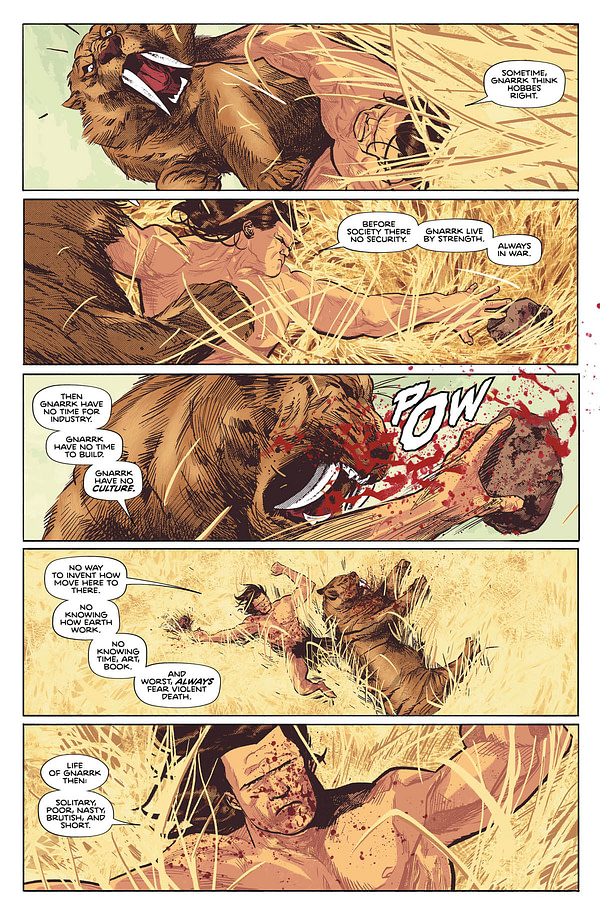 Tom King and Mitch Gerads' recreation of Calvin and Hobbes makes it to the top…
Top ten bestsellers:
Heroes in Crisis #6
Flash #65
Amazing Spider-Man #16
Detective Comics #999
Fantastic Four #7
Action Comics #1,008
Daredevil #2
Old Lady Harley #5
Captain America #8
Wonder Woman #65
Thanks to the following retailers:
Who had this to say:
Much more of an even split between Marvel and DC this week than last, with Heroes in Crisis taking the top spot at our shop, and Detective hot on its heels. A ton of people came in specifically looking for Detective #999 and we actually ended up nearly selling out within the day- So that should bode well for the impending #1000 midnight release. Fantastic Four is holding up well, despite how slow it's coming out, and Daredevil #2 didn't taper off too much after the first issue hype- From what I've heard, a lot of folks are really grateful for the new creative team and seem pretty pleased with how it's going so far. Shazam, on the other hand, has dropped off a bit, and it's not all that surprising, given that it feels like it started too late and has been slow ever since (#2's late-January Christmas cover seemed telling). Hopefully the movie will reignite some of that interest.
——–
DC continues performing solidly, holding onto the top two spots with HEROES IN CRISIS and DETECTIVE COMICS respectively. Marvel's representation in the top half consists of some of their oldest stalwarts, with FANTASTIC FOUR and AMAZING SPIDER-MAN.
It's mostly more usual suspects in the bottom half, though it's worth noting that Chip Zdarsky's INVADERS seems to be holding its numbers fairly well.
——–
Wicked and Divine continues to chart high! Other notables are the final 4 bestsellers: Books of Magic, Buffy, Hex Wives and Fight Club!
——–
Another five-five split between Marvel and DC, but this time Marvel took first place with Fantastic Four, beating out Heroes in Crisis. The other big surprise was the fall of Action Comics, which came in ninth place in our store, maintaining its top ten position by only four copies. We're now selling Action and Superman at below pre-Bendis levels as readers comment that this doesn't seem like their Superman any more.
Enjoyed this article? Share it!