Whenever the developers at Epic Games feel a weapon or tool in Fortnite is no longer necessary, they take it out of the game and throw it into the vault. That vault is going to have a lot less space in it as they'll be shoving an entire plane into it. Once Season 8 rolls around, they will be taking away the X-4 Stormwing Planes from the game, as it was revealed in an AMA on Reddit with the company's Design Lead, Eric Williamson. There wasn't a big reason given, all he said was "Get your airtime in now!"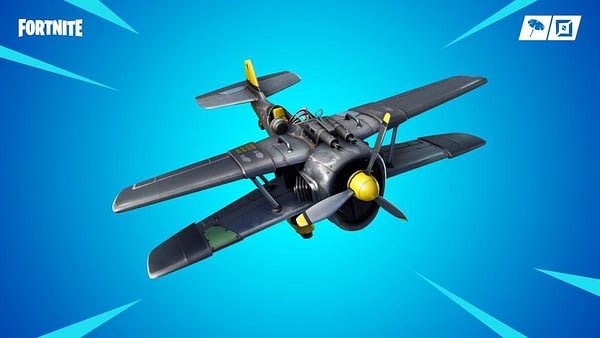 It makes sense to remove the planes from Fortnite to put the game back on the ground for a bit. Which, yeah, that's a relative term with bouncing and building and gliding happening all the time, but recently in Season 7 it seems that the planes have become nearly OP. Taking them away for some time will do the community some good in getting them back to the roots of the game. Of course, we say that not knowing what the hell Season 8 has in store.
Enjoyed this article? Share it!