Fair to say that Will Smith's The Fresh Prince of Bel-Air is a modern-day classic (cue: sound of a thousand keys on a keyboard getting smashed in righteous indignation)… but is it timeless?
The award-winning actor and HarperCollins Children's Books are hoping so with Fresh Princess, a modern take on the NBC sitcom geared toward a younger reading audience. Teaming with author Denene Millner (Early Sunday Morning) and illustrator Gladys Jose, the book is the first in Smith's three-book deal with HarperCollins and set to be published on April 2 (and available for pre-order).
Here's a look at the book, courtesy of our friends at Entertainment Weekly: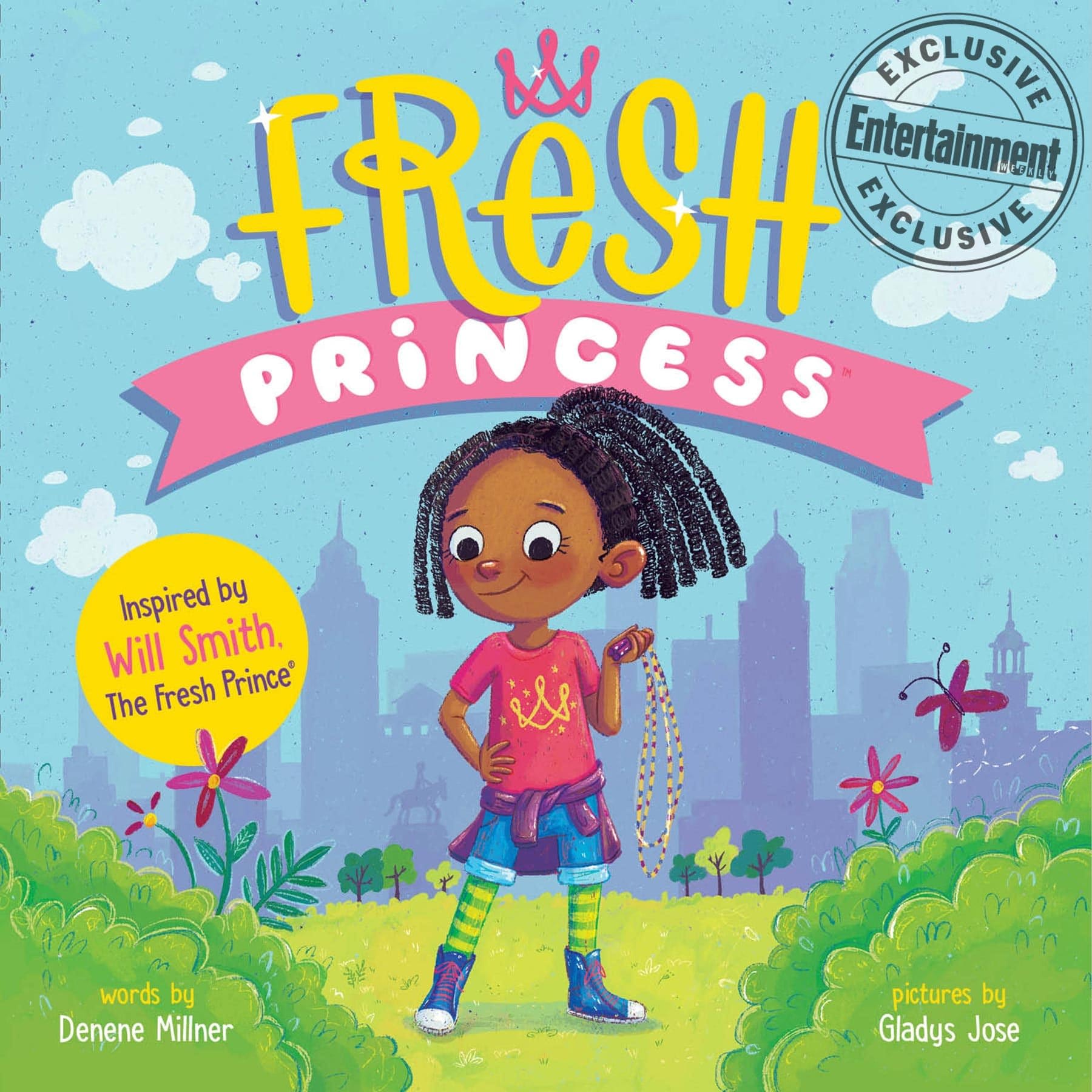 "I couldn't be more excited that the character I played for so long could inspire such a fun and empowering book for kids everywhere. I know all of my children would have loved Fresh Princess growing up, and being a father who raised a strong daughter I know how important it is to see that type of strength depicted in stories. It's what Jada and I have always championed and shown our kids throughout their lives. I'm down to follow Destiny through her growth and adventures just as I had experienced the journey of the young 'Will Smith' as he danced, laughed, made mistakes, and created memorable moments on his road to becoming the Fresh Prince."

– Will Smith
Fresh Princess follows Destiny, a cool, energetic, and strong-willed girl who approaches every day with her own signature style — that is, until she moves to a brand-new neighborhood, where nothing looks quite the same as it did at her old house. Even with new challenges and new friends to make, Destiny always has a plan. She'll stop at nothing to find the perfect chance to jump in and bring the fun to any situation.
"I am absolutely thrilled to be publishing the Fresh Princess books," said Anastas. "Will Smith made the Fresh Prince one of the most memorable characters on TV with his zest for life and willingness to be himself. Destiny brings that same energy to a whole new generation by living her life with joy and confidence — a great message for girls today."

– Margaret Anastas, Editorial Director, HarperCollins Children's Books
Enjoyed this article? Share it!