Today, Rooster Teeth and 80Arcade have released a brand new game centered around of their biggest creations with the RWBY Deckbuilding Game. Unlike other games of the same genre, this one has no packs or boosters to chase, so each time the game gets an expansion, you get the complete set immediately and it is yours to do with as you see fit. You can download the game for Steam, Android, and iOS today, totally free. Check out more info on it below along with the official release trailer!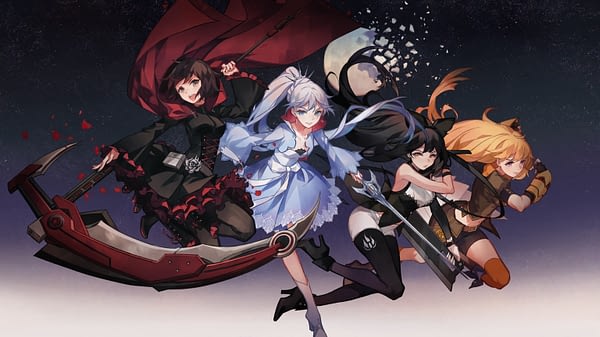 RWBY Deckbuilding Game is a new digital card game set in the world of Remnant, bringing the characters of RWBY to life. Players battle with fan-favorites Ruby, Weiss, Blake, Yang, Jaune, Nora, Pyrrha, or Ren as they upgrade decks for victory.

Players build their decks as they play by buying cards from a shared pool to create powerful synergies and conquer their opponents and powerful in-game bosses.
Play against the AI or with up to three friends in Quick Match or invite only games.
Unlock Relic Adventure mode which allows players to challenge the AI to defeat the diabolical boss and win the Relic frame version of their cards.
Purchase Raids that offer players the opportunity to team up with friends or other players to take down mighty villains and earn incredible rewards
Enjoyed this article? Share it!