Here at Bleeding Cool, we are a prudish lot. We avert our eyes at every Frank Cho cover, cover the table legs of chairs lest they inflame lustful thoughts and watch our every utterance for fear it may scandalise ladies present. Or even worse, gentlemen.
Of course this also means that we keep an eye on other people's utterances. Including how superhero comic books are swearing now. All manner of different possibilities.
DC Comics had a short, sharp shock after the triple hit of Batman Damned, Border Town and Second Coming getting the kind of publicity that they are not big fans of. And lots of comic books went under the microscope for anything that might scare the horses.
So in today's Flash #64, we see Linda West have some words for Batman. Words we don't know. But we can really, really guess at.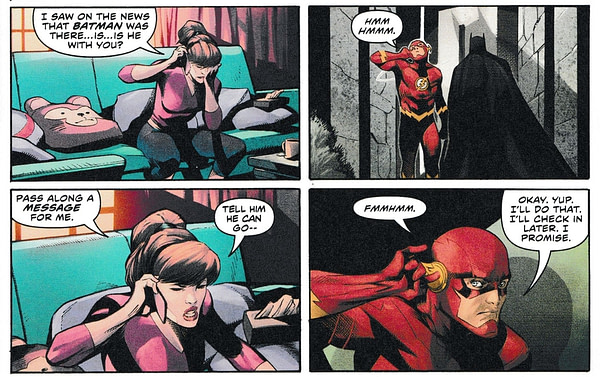 As well as Batman not swearing, now but reminded that he said a naughty word in the past. Taught to him by Damian, Kids eh?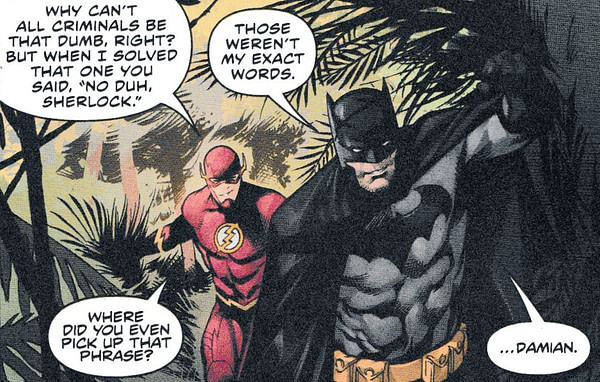 While Damian's bestie, Jonathan Kent seems to have picked up an entirely new adjective in his intergalactic journey.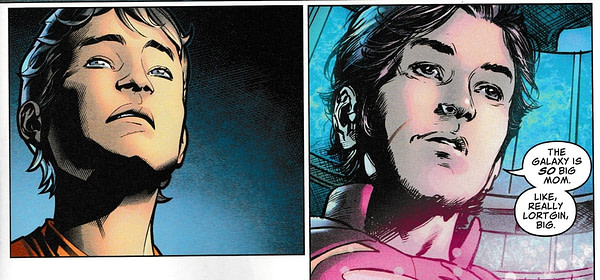 You don't lortgin say. Well, I suppose no one can censor you if you don't fragging know what it means, right Lobo in the Dial H For Hero #1 preview?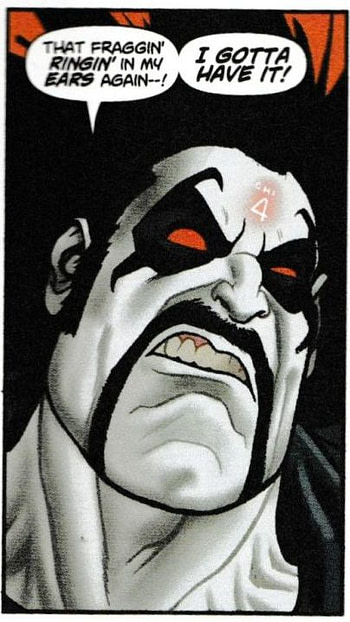 Calm youself, Lobo, please. In the end, doesn't this just make you just long for Netflix?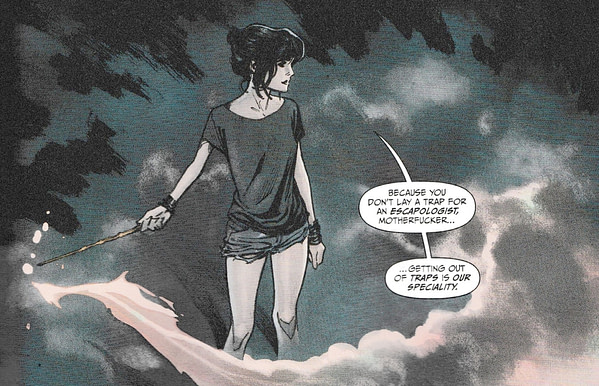 Magic Order does exactly what it says on the lortgin tin.