Perhaps you've seen some chatter in the Twitterverse or Redditsphere over the past two days regarding whether or not Rian Johnson's Star Wars trilogy is happening. This of course is a trilogy independant of the main saga (of which Johnson masterfully-directed Star Wars: The Last Jedi), and would reportedly be a whole new set of persons in the Cosmic Conflict films.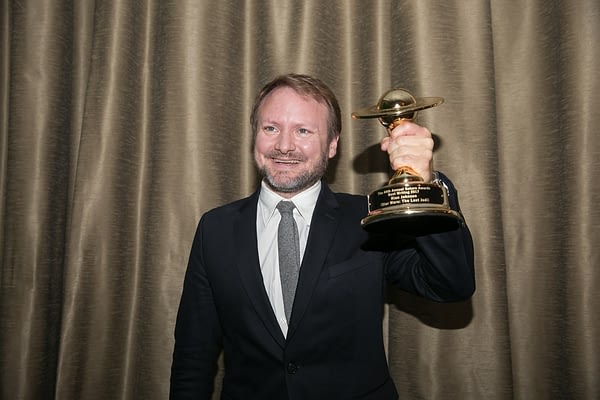 It seems that unnamed "sources" have been assuring multiple outlets that the Johnson trilogy isn't happening, despite pretty trustworthy sources saying it is.
Namely, Johnson himself:
No it isn't true, I'm still working on the trilogy. With all due respect to the movie bros, who I'm sure are lovely kind bros with good fraternal intentions.

— Rian Johnson (@rianjohnson) February 14, 2019
There is also the additional trilogy coming from Game of Thrones showrunners David Benioff and Dan Weiss, which will also NOT be about the Skywalkers of the first three sagas.
Of course, Johnson is currently working on finishing pretty epic sounding film Knives Out, with one of the most impressive casts assembled in recent years. Understandably, that'll come first before a return to the galaxy far, far away.
The next Star Wars film we'll be getting is the still untitled Star Wars: Episode IX, which will be directed by JJ Abrams.
Enjoyed this article? Share it!