One tweet, two words, it's enough.
More CHEW.

— Unofficial Layman (@themightylayman) February 11, 2019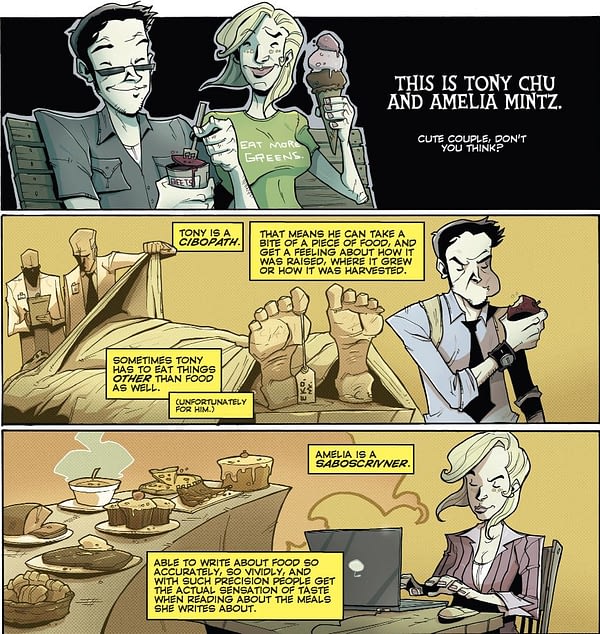 Chew was a comic book about an FDA agent who solves crimes by receiving psychic impressions from food, including people, by John Layman and Rob Guillory, The series has won two Eisner Awards, two Harvey Awards, and saw 60 issues plus Poyo spinoff specials published between June 2009 and November 2016 from Image Comics.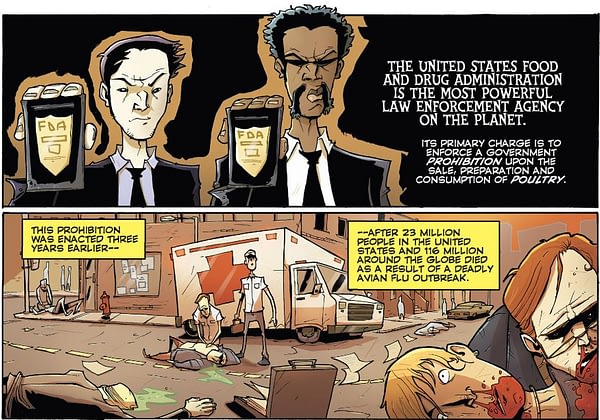 It is probably my favourite Image comic book they ever published. It's been gone over two years. We've missed it. John Layman's singular tweet suggests that feeling is one that is soon to be filled. With more Chew.
Set in a world where all chicken and other bird meats are illegal, after a catastrophic outbreak of the bird flu that killed 23 million Americans, Chew centres on Tony Chu, a police detective and FDA agent who is a Cibopath, and it turns out the world is now full of people with food-based superpowers. And it all ties in to why there is a ban on chicken and who the real masters are.
It ended with a very final bang. How will it continue? Doesn't matter, it just will. More Chew. Here are little reminders of what once was. And will be again.
Enjoyed this article? Share it!