Victrix announced today that the "Pro FS" Fight Stick will finally receive a proper launch event and then come to the market on March 15th. The unit is going to run you $350, but there's a couple of things adding to that cost. First off, the things is sitting in a unibody aluminum chassis making it weigh almost eight pounds, and it been designed to sit in your lap as opposed to flat or on a table. There will be some interchangeable customizations, but primarily it comes with Sanwa Denshi buttons and square gate JLF, plus side handles for portability. There will be two versions for PS4 and Xbox One, both of which with a PC option. Here's a quote from the PR sent out this morning on the arcade stick.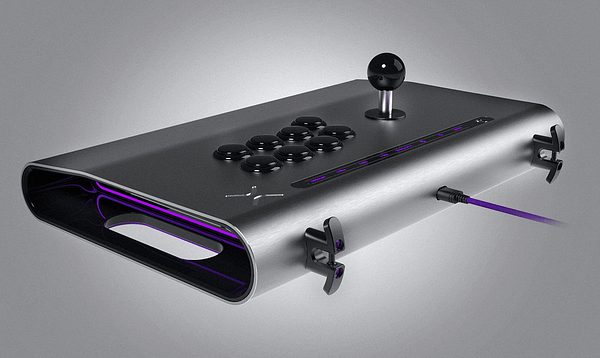 "Victrix was created to fulfill the needs of professional players with high-end, durable, and tournament-focused equipment," said Ozhan "Oz" Maker, Victrix general manager. "Every aspect of our products is optimized for peak performance, starting with the Victrix Pro AF active noise canceling headset released in 2018, and now our award-winning fight stick, which offers the ultimate FGC experience and will be the most advanced ever offered when it arrives on March 15."
If you can't wait to get one, there will be an unboxing event in San Diego on March 2nd where you can purchase one and even get your name laser engraved in it. You can find more info on that event on their social media as we get closer.